The Members of ECCO are healthcare professionals, and scientists interested in IBD. ECCO offers various levels of Membership to its Individual Members.
---
To reach our mission, our members can access the following ECCO Initiatives:
Reduced registration fee for the annual ECCO Congress for the year of membership (according to congress website)
Free subscription to online JCC – Journal of Crohn's and Colitis (12 online issues/year) *
e -CCO Learning including e-CCO Courses and e-CCO Library
eNewsletter on all ECCO activities and latest news on IBD
Access to the quarterly ECCO News – The online society's magazine
Voting rights in the General Assembly (access to reports/CVs via the ECCO Portal)
Educational and networking activities for graduates, fellows and nurses
Eligibility to participate in Guidelines, ECCO Fellowships, Grants and Travel Awards
* For Regular Members (incl. Y-ECCO) only; online access only
Note:
As of 2013, Regular/Y-ECCO Membership includes online access only to the Journal of Crohn's and Colitis (JCC) for the year of membership; print subscriptions for ECCO Members are available for EUR 49.00 (plus applicable country tax) per year, please contact our publisher Oxford University Press at This email address is being protected from spambots. You need JavaScript enabled to view it..
---
ECCO 3-year Membership
Pay now already for 3 years in advance (membership for 2024-2026) - no need to renew each year! Regular and Y-ECCO Members can save up to 20% by paying for 3 years in advance. Register your 3-year Membership online or contact the ECCO Office by email (This email address is being protected from spambots. You need JavaScript enabled to view it.) or by phone +43-(0)1-710 22 42.
---
Group Membership
It is now also possible to apply and pay for ECCO Membership for a group of people online. With the option "Add Membership" one or more existing ECCO Members can be selected for renewal, and/or new persons can be registered for membership. Please contact the ECCO Office by email (This email address is being protected from spambots. You need JavaScript enabled to view it.) or by phone +43-(0)1-710 22 42 if you require further information, and to receive an invoice for group membership payments.
---
ECCO is proud to welcome individual members from 91 different countries (as of December 9, 2021).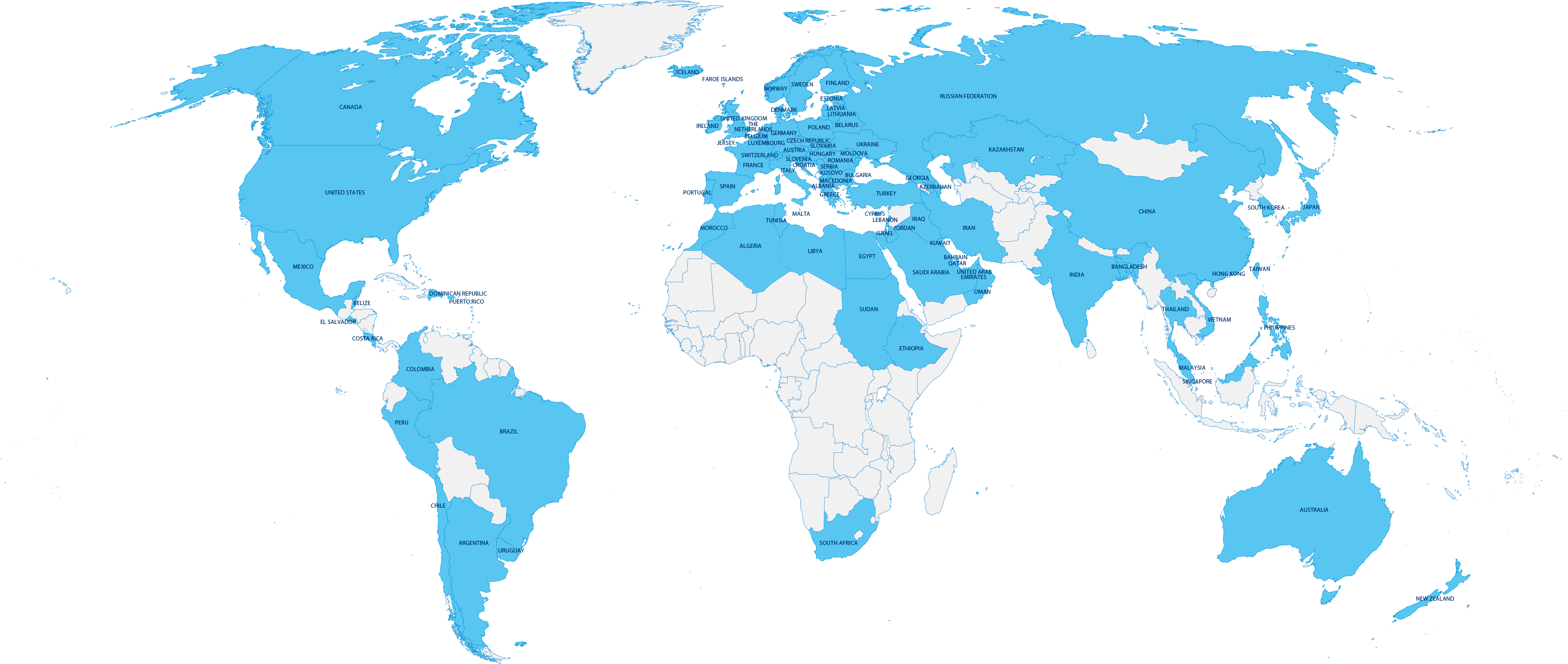 Membership application
If you fulfill any of the membership criteria above and are interested in becoming an ECCO Member, please click here:

For any questions related to individual membership, please contact the This email address is being protected from spambots. You need JavaScript enabled to view it..