ECCO'20 IBD Games -  AND THE WINNER IS...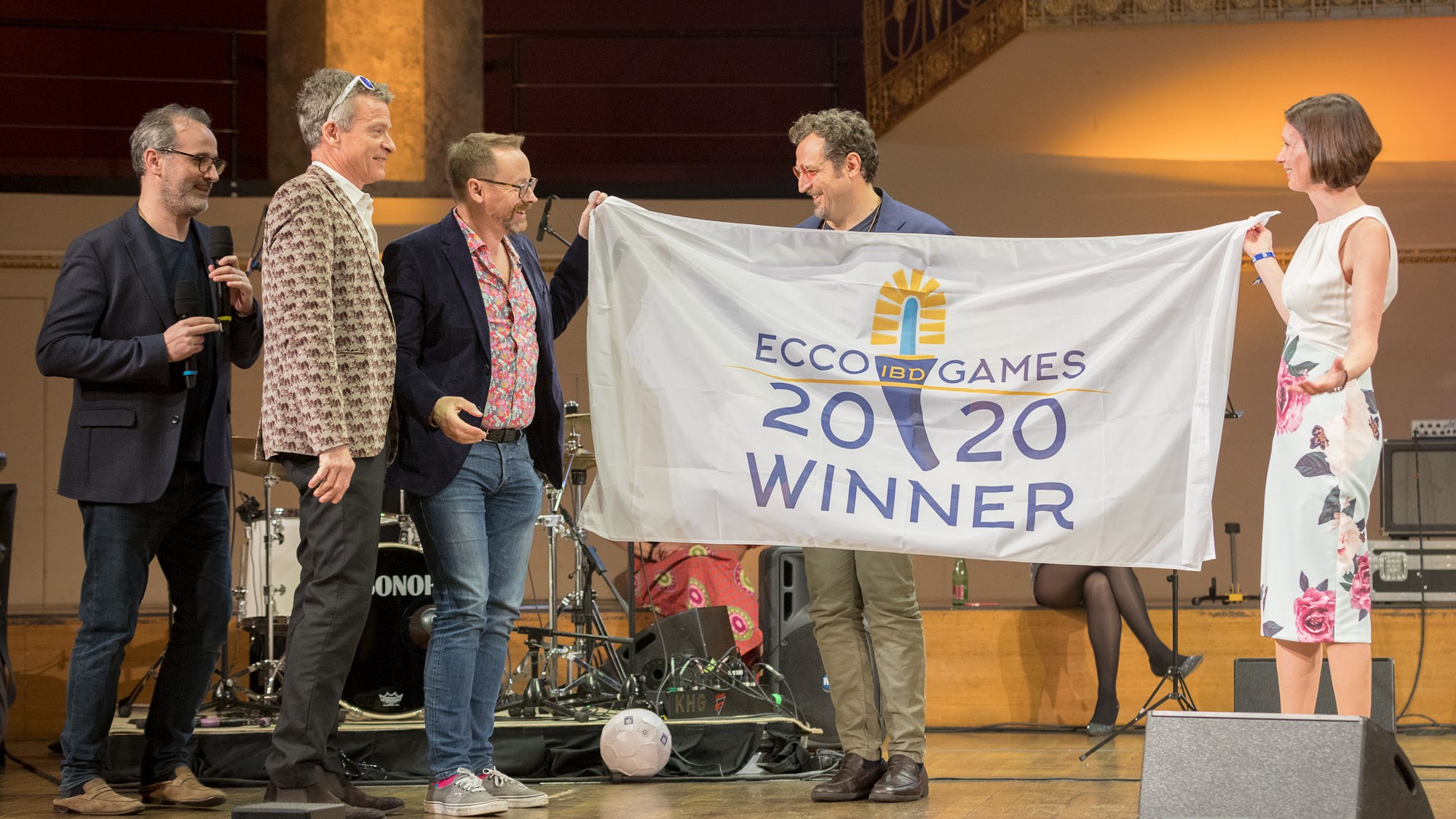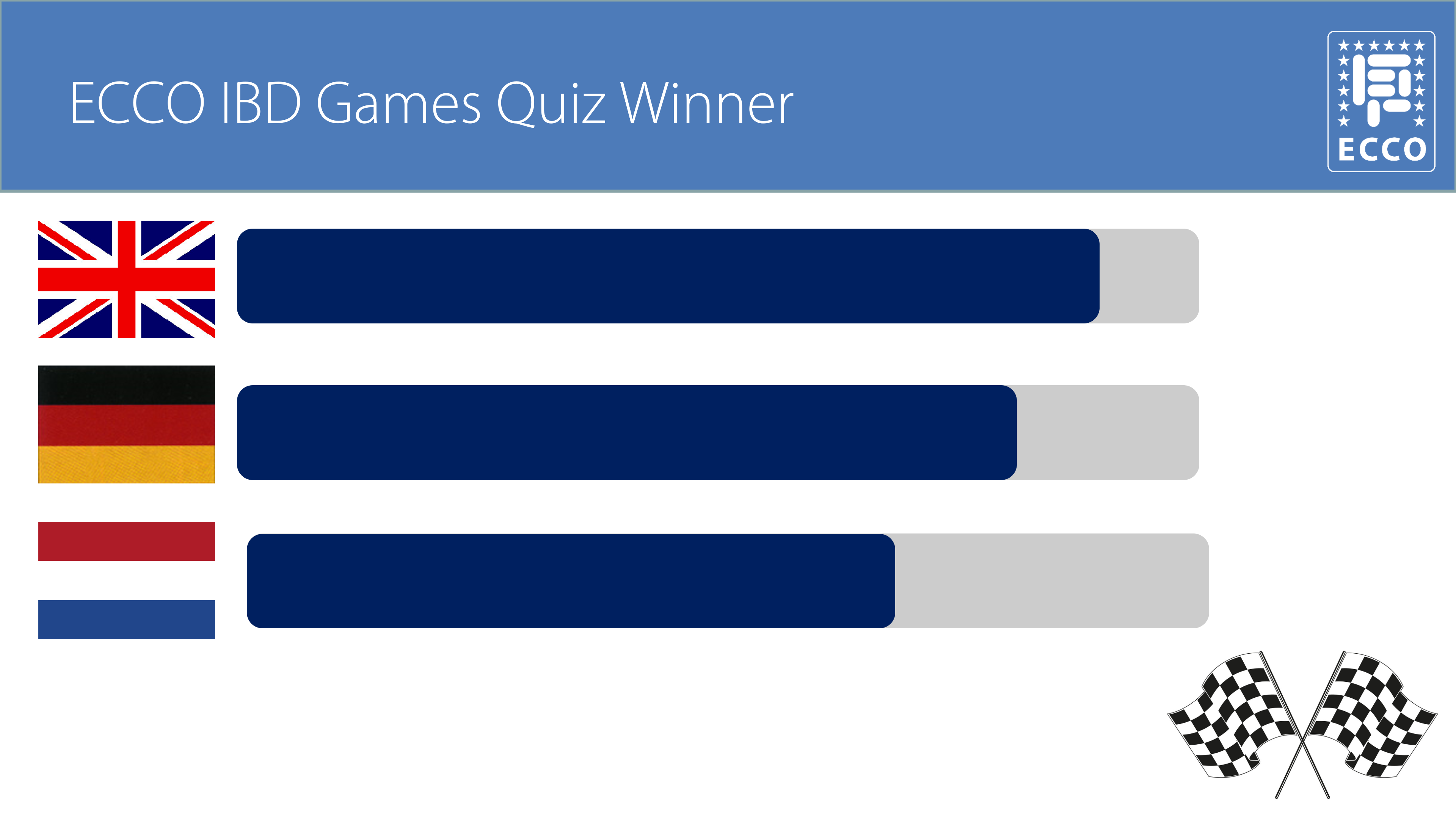 At the ECCO'20 Vienna Congress, the audience of the Scientific Programme is invited to enter the competition in the ECCO IBD Games Quiz. For this, the congress delegates will be invited to represent their country.
How to participate in this competition:
This will be a novel way to engage with the congress delegates.
The quiz will consist of 13 questions – 1 question per session, covering medical topics as well as more informal, funny subjects related to ECCO. So, make sure to follow all sessions!
Recommended exercise beforehand: 
Download the ECCO IBD App

Go to the Congress Section of this app.

Go to the ECCO IBD Games Quiz Button

Enter your country
Celebration of the winning country:
Get a preview at the ECCO Interaction and come to the Congress Closing Ceremony.