Early prediction of treatment response in children with Inflammatory Bowel Disease with intestinal ultrasound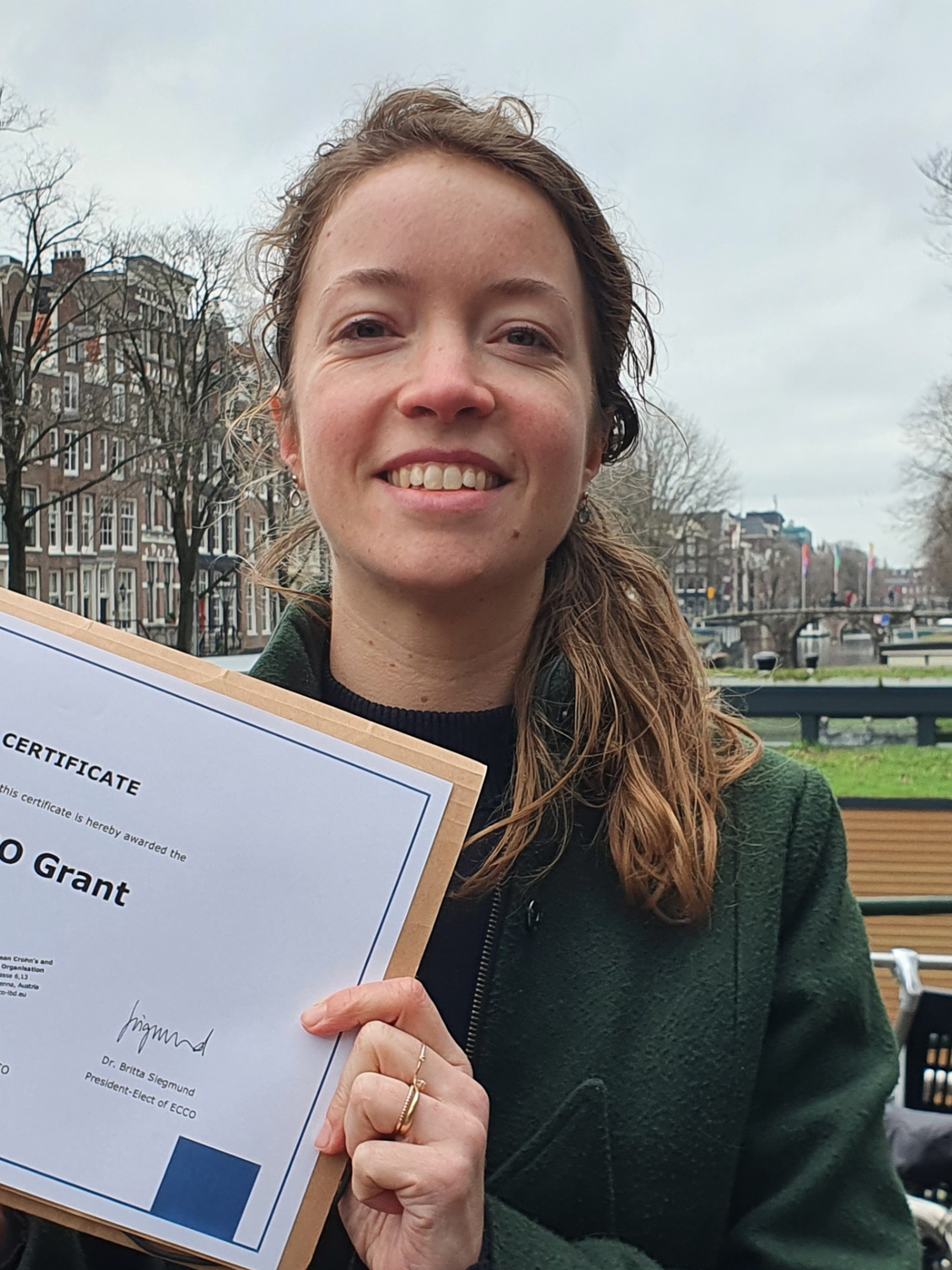 Elsa van Wassenaer
© Elsa van Wassenaer
Background & aim of research
Childhood-onset IBD is known for its more complicated disease course. Studies have established that achieving remission at an early stage of disease improves long-term prognosis. Therefore, choosing the right treatment for children with IBD in the early stages of disease is key to preventing disease progression and to altering the disease course. Intestinal ultrasound (IUS) is a promising non-invasive tool for IBD, but its potential for early prediction of treatment response has not yet been explored in the paediatric population. Therefore the aim of the RAINBOW-3 study is to evaluate, in children with IBD (new-onset or known), the predictive value of IUS at week 6 of treatment for treatment response at week 13.
Methodology/experiments that will be used
The RAINBOW-3 study is a prospective observational study in children aged 3–18 years who have been diagnosed with IBD and are starting on remission induction therapy (new-onset IBD) or therapy escalation (known IBD). All children will undergo an IUS at baseline (T0). In the children with visible abnormalities, IUS will be repeated at 2 weeks (T1), 6 weeks (T2) and 13 weeks (T3). Response to therapy will also be determined at T3. In total 120 paediatric IBD patients will be included.
Anticipated main impact
If ultrasound proves to be a good non-invasive tool, it could be used in clinical practice to predict early treatment response. In this way it could prevent prolonged ineffective treatment and improve long-term disease outcome.
Proposed timeline
We expect to complete the inclusion of paediatric IBD patients within one year.