Isobel was followed by Konstantinos Katsanos (Greece), who tackled the theme of sexual function in IBD. This topic is important to patients but is perhaps insufficiently addressed during consultations. He presented research on the subject and gave practical advice on how to discuss the issue with patients and provide the appropriate support.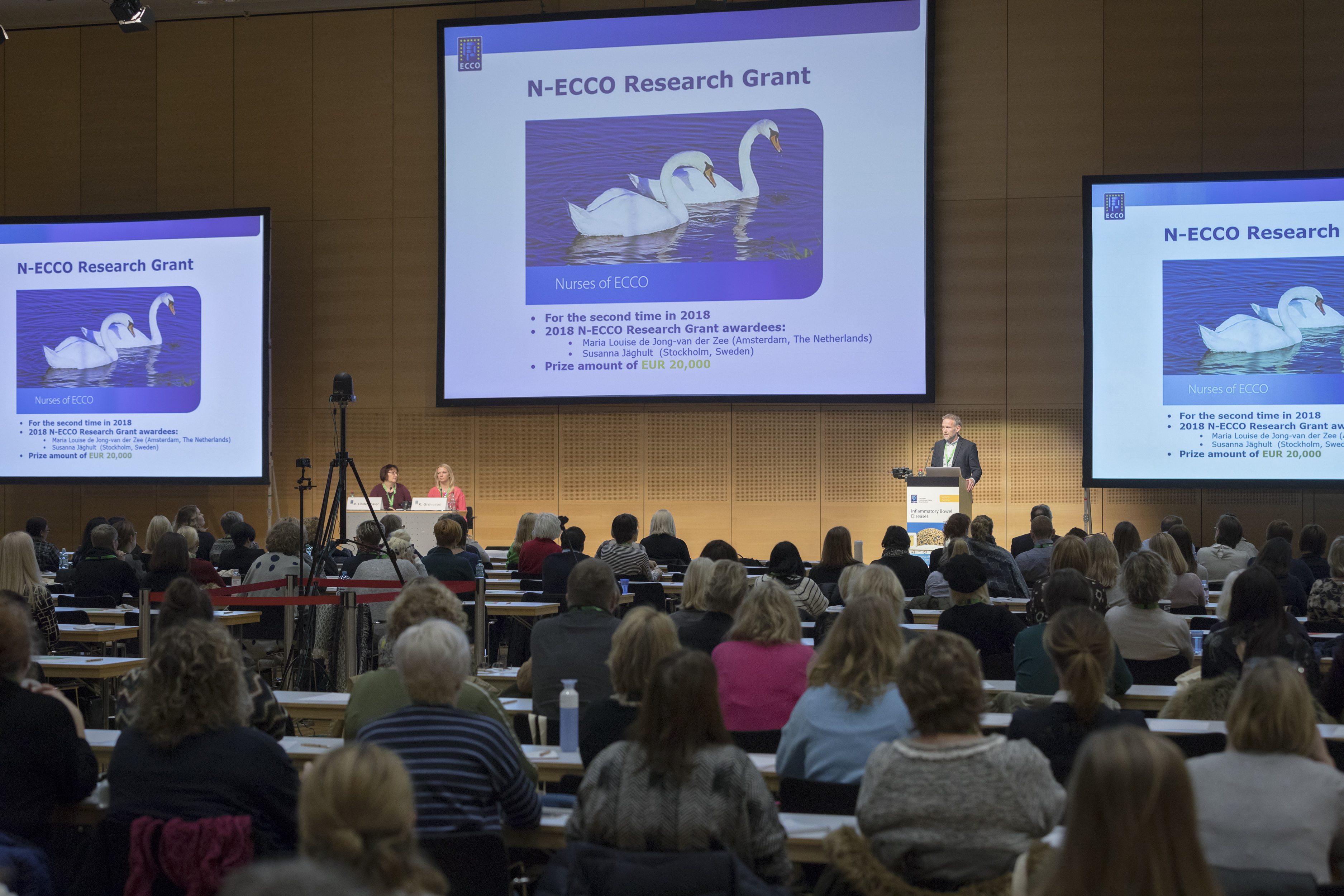 12th

N-ECCO Network Meeting

at ECCO'18, Vienna © ECCO



The second session focused on practical issues in IBD. Palle Bager (Denmark) started the session with a presentation on iron deficiency anaemia, including how to identify and manage it. He signposted nurses to the anaemia case study on the e-Learning Platform. Palle was followed by Peter Irving (UK), who guided nurses through the complexities of interpreting blood results and managing patients with abnormal results. This generated lots of discussion and questions from the audience.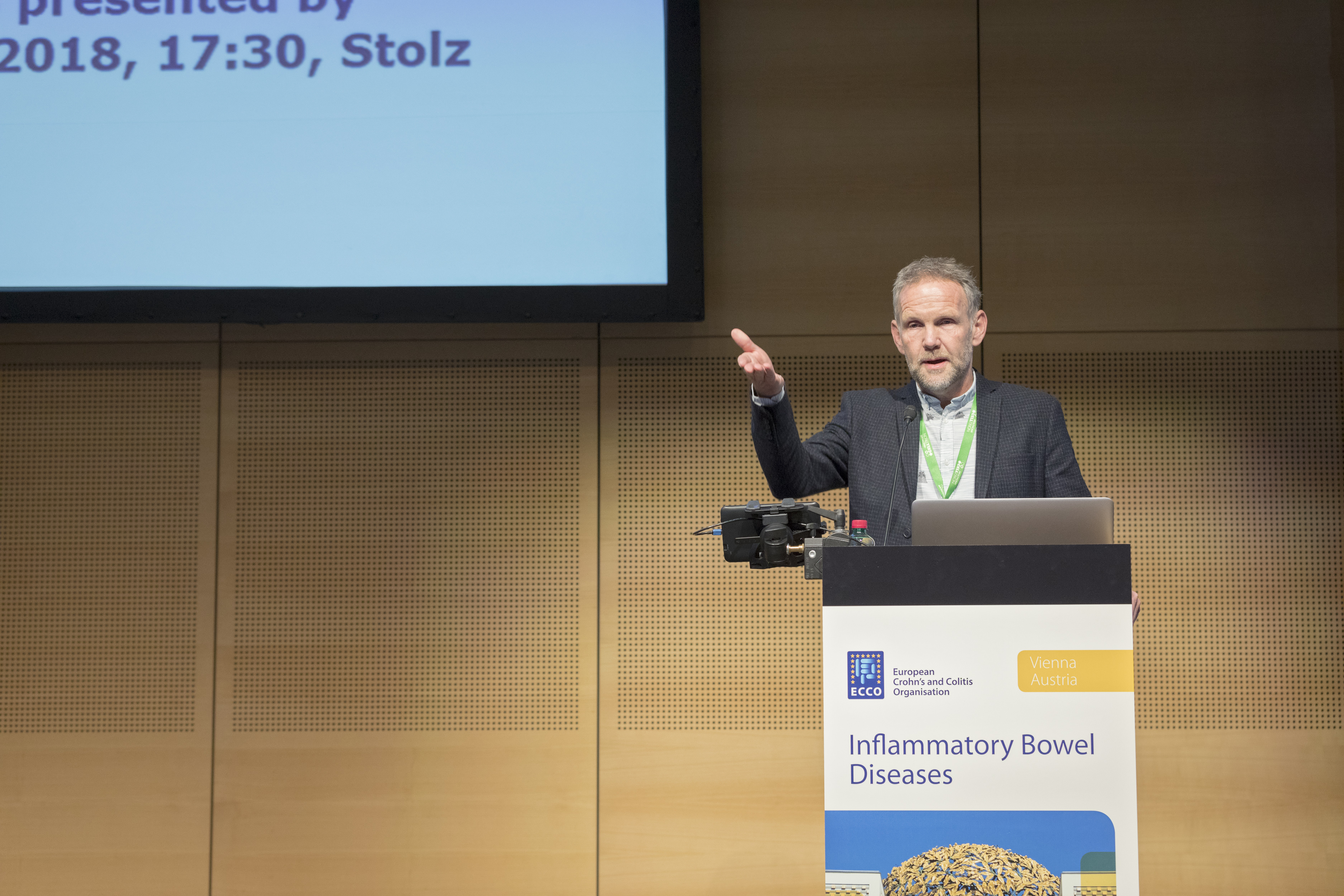 12th N-ECCO Netowrk Meeting
at ECCO'18, Vienna © ECCO
Before the lunch break, Nienke Ipenburg (The Netherlands) gave an update on IBD in the elderly and highlighted key considerations when dealing with this group of patients, including highlights from the latest ECCO Topical Review.
Following lunch and a sponsored Satellite Symposium, the focus was on IBD nurse abstracts. Three of the 47 submitted nurse abstracts were chosen for oral presentations. First, Micol Artom (UK) spoke about research into and the benefits of cognitive behavioural therapy as in intervention to deal with fatigue in IBD. She presented data from research conducted in the UK that showed positive outcomes. Then, Katarina Pihl Lesnovska (Sweden) discussed her research regarding a quality of care questionnaire which can be used as a patient outcome measure. Finally, Wladyslawa Czuber-Dochan (UK) presented research undertaken as a result of the N-ECCO Research Grant in 2017. This research project translated an Inflammatory Bowel Disease Fatigue (IBD-F) scale that has been used in the UK into different languages throughout Europe and validated the scale.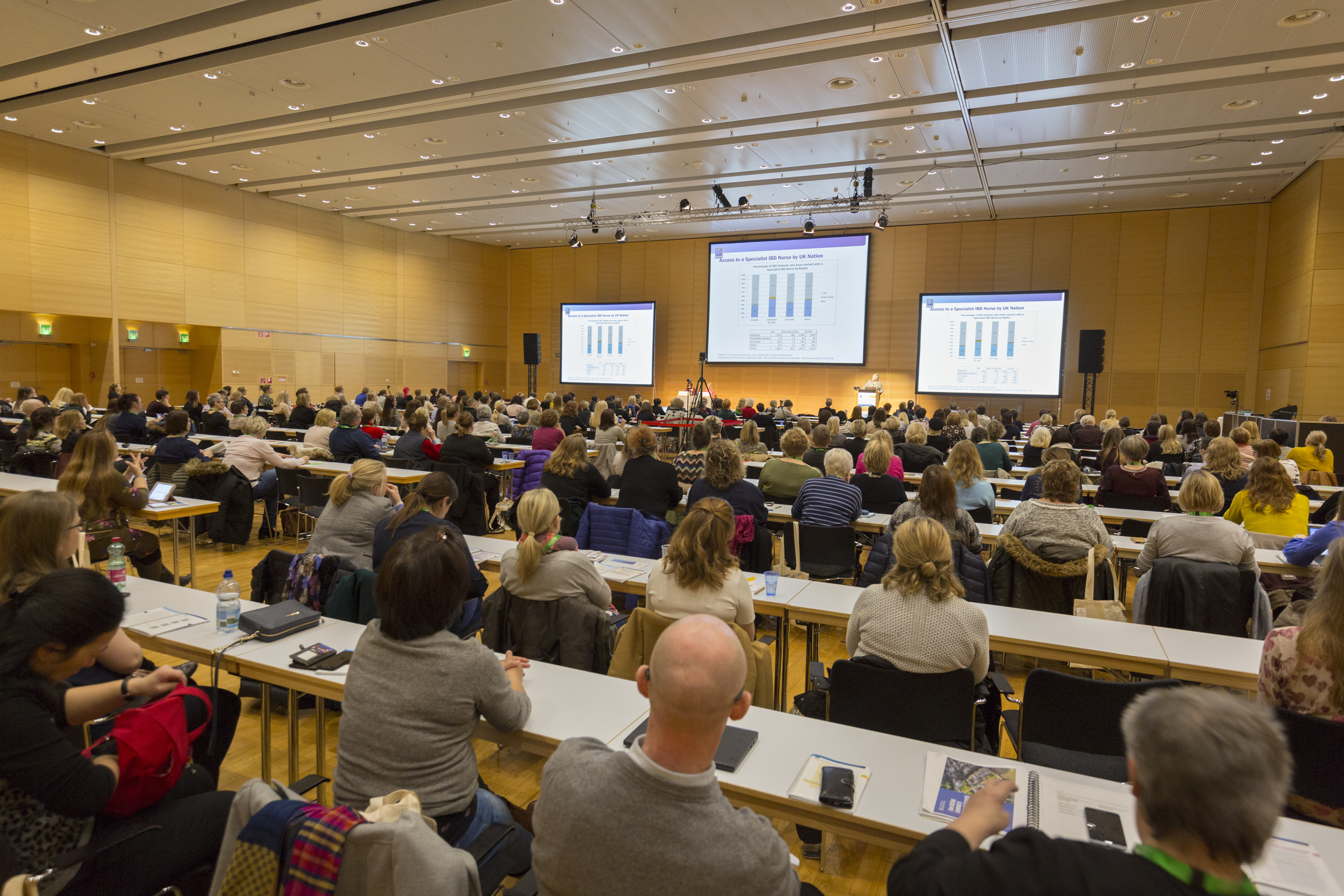 12th N-ECCO Netowrk Meeting
at ECCO'18, Vienna © ECCO
The final session comprised a discussion on the timing of surgery in Acute Severe Colitis by Pieter Hindryckx (Belgium) and Yves Panis (France). They debated the uses of medication compared to surgery in the sick patient and summarised by saying that both have a role in this scenario but that early treatment gives better outcomes.
The meeting was closed by Palle Bager, who advised all to consider the great opportunities offered by the N-ECCO Travel Award, the N-ECCO School and the ECCO IBD Nurse Education Programme in a European country.
Calls for the N-ECCO Travel Award, N-ECCO Research Grant, and the N-ECCO School will be available this spring and the deadline will be September 2018. The Network Meeting for 2019 is already under development and one new feature will be a joint P-ECCO and N-ECCO Course prior to the main Network Meeting to address topics relevant to paediatric IBD.