Scientific sessions included multiple debate sessions, with two or more talks on the same topic, often with one presented by a surgeon and the other by a gastroenterologist. The debates addressed the best treatment option for short stricturing terminal ileum, the approach to low-grade dysplasia of the colon and the best treatment for perianal fistula of Crohn's Disease. A session on a research topic of high current interest focussed on the role of the mesentery in IBD. In addition, the scientific programme included sessions on cutting-edge technical aspects of surgery for IBD, including tips and tricks to prevent anastomotic leak in ileoanal pouch surgery, the acute and chronic treatment of a leak and the optimal length of the pouch.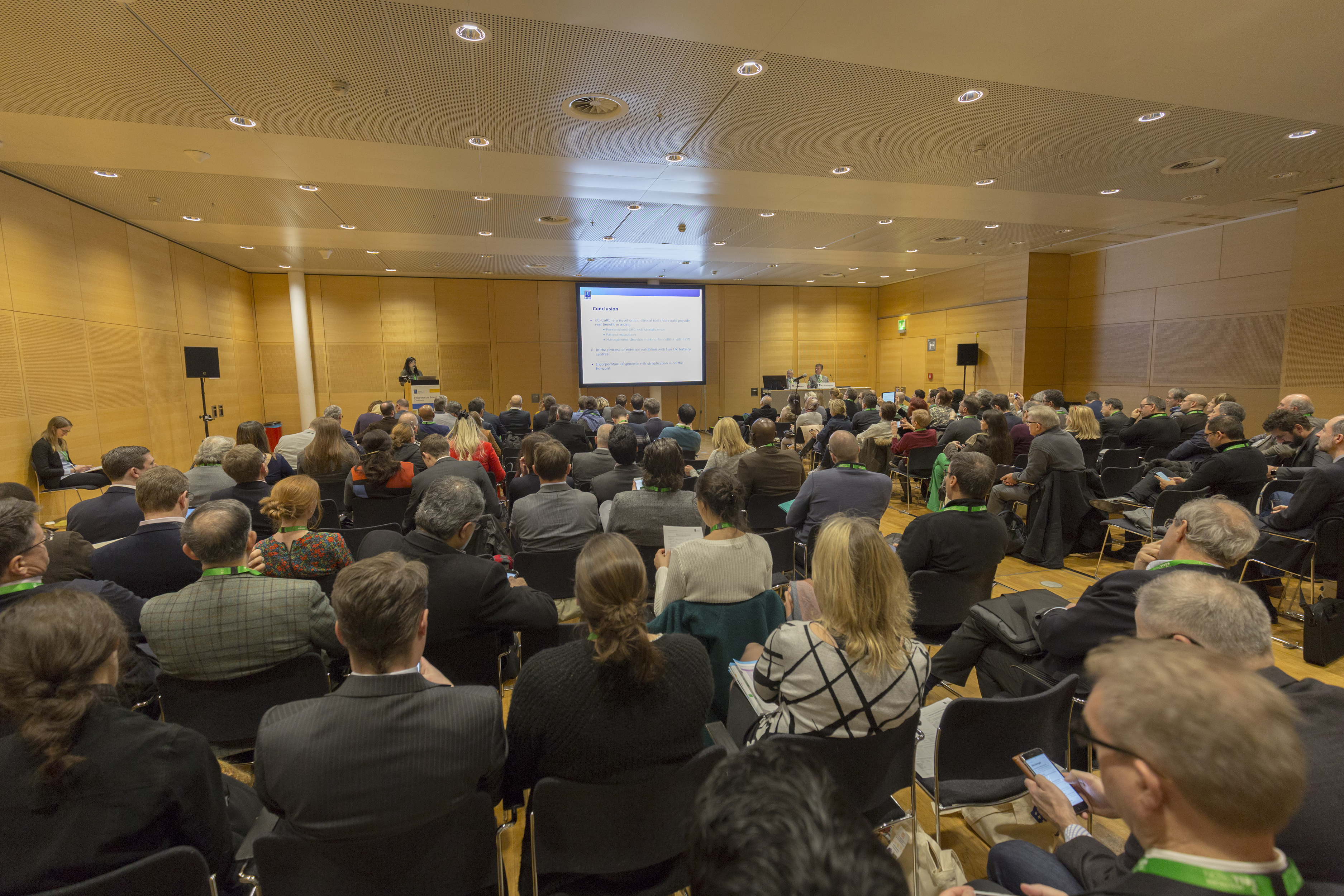 7th S-ECCO IBD Masterclass at ECCO'18, Vienna © ECCO
For the second time, the scientific programme included a free paper session of abstracts relating to surgery of IBD, which proved to be of the highest quality, and a trials update session, which briefly presented ongoing trials in IBD surgery. Tandem talks between a surgeon and a dietitian on perioperative dietary therapy and between a surgeon and a nurse on stoma management further emphasised the multidisciplinary approach of the meeting.
The 7th S-ECCO IBD Masterclass faculty comprised a large number of leading IBD surgeons from Europe and beyond and leading gastroenterologists. Most topics were discussed from several points of view, and ample time was allowed for discussions, leading to detailed and stimulating exchanges of opinion. A large number of participants expressed their great satisfaction with the high level of scientific content and with the interchange of knowledge and ideas among surgeons who treat IBD patients.
The Masterclass also provided a great opportunity for personal interactions among surgeons with a specific interest in the challenging treatment of patients with IBD and allowed them to meet old and new colleagues and friends. Most participants forged new professional bonds with colleagues from around the globe. S-ECCO aims to contribute to the institution of a network of surgeons interested in surgery for IBD.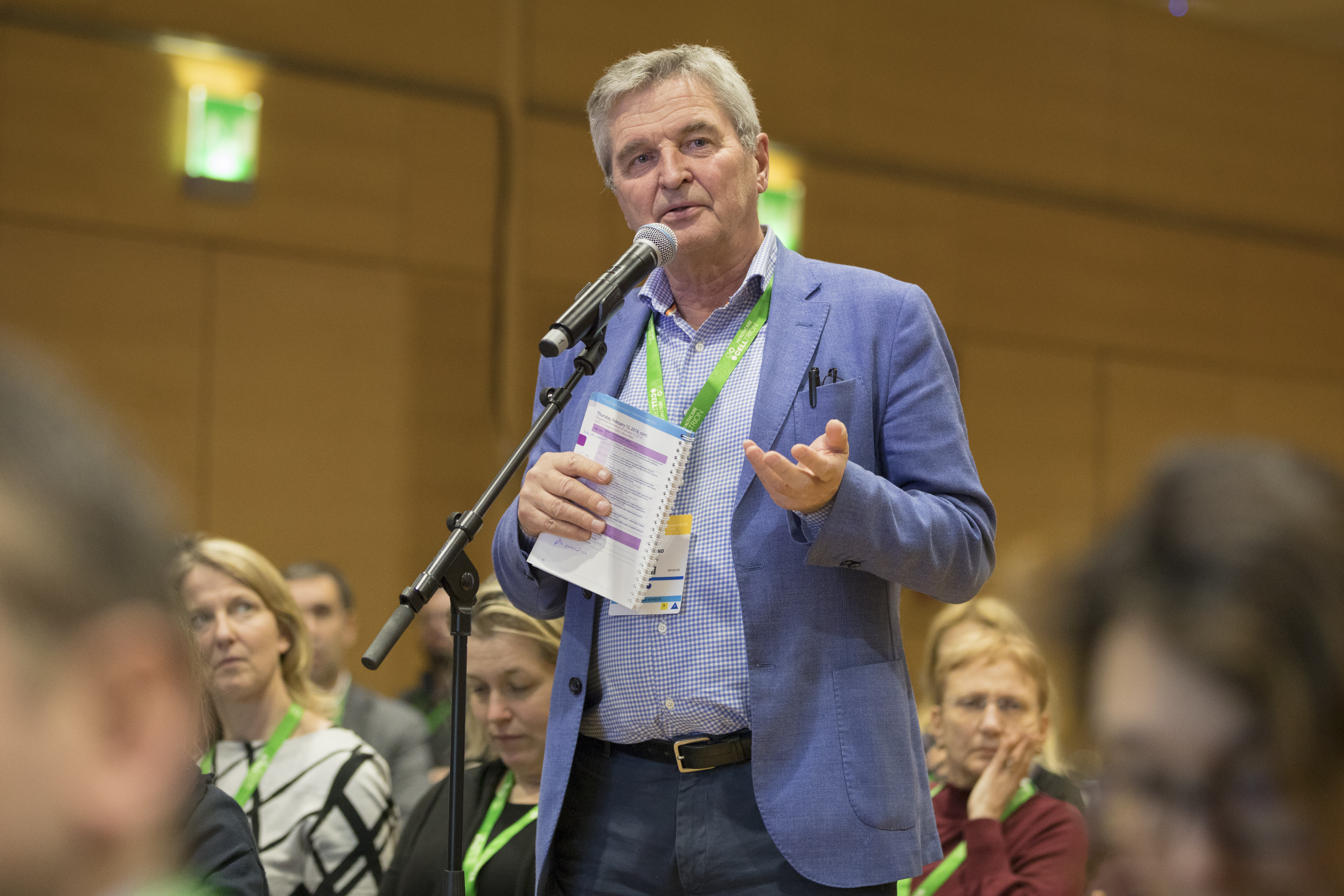 7th S-ECCO IBD Masterclass at ECCO'18, Vienna © ECCO
The fact that the S-ECCO IBD Masterclass was once again held within the framework of the ECCO Congress allowed participating surgeons to register also for the main medical conference and to interact with other professionals, mainly gastroenterologists, who care for IBD patients.
The next and 8th S-ECCO IBD Masterclass will take place in Copenhagen on March 7, 2019, in collaboration with the European Society of Coloproctology (ESCP). It promises to meet the high standards set by previous S-ECCO IBD Masterclasses and, indeed, to further improve upon them.