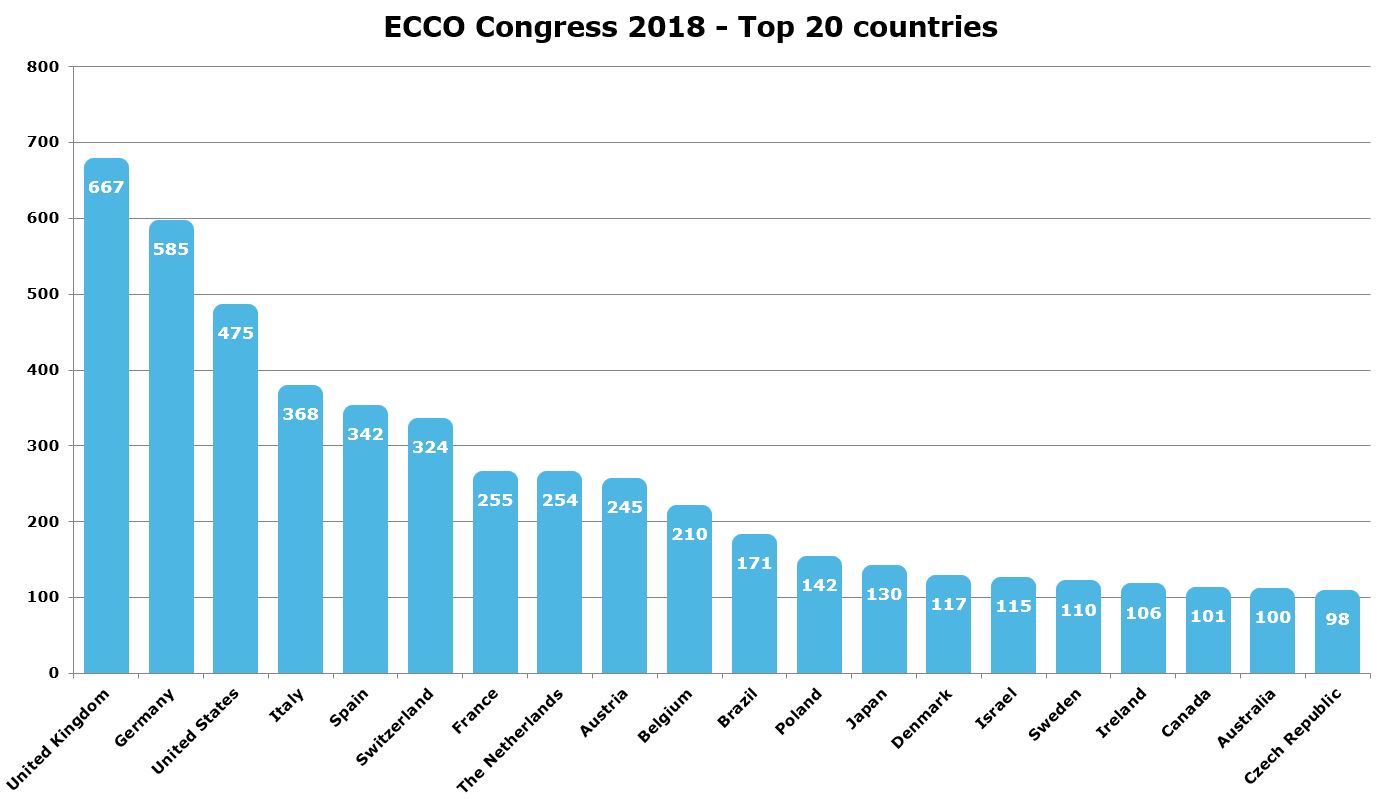 ECCO Congress participation 2018 - Top 20 countries © ECCO

The pie chart on the right shows the attendance at the 13th Congress of ECCO from a continental perspective. Approximately 73% of all participants came from Europe and about 27% from outside of Europe.

ECCO Congress participation 2018
Continental perspective © ECCO
The pie chart below illustrates the professions represented at the 13th Congress of ECCO. The majority of participants were physicians (43%), followed by representatives from industry (23%). Other attendees included IBD nurses (6%), followed by endoscopists, scientists, endoscopists, fellows/trainees, clinical researchers (3% each), surgeons, pharmacists, and students (2% each) as well as paediatricians, dietitians and research nurses (1%). Pathologists, Histopathologists, patient advocates, psychologists and radiologists represented approx. 5.22% of all delegates. ECCO Congress participation 2018 - Professions © ECCO

High-quality Abstracts
A key component of the success of the ECCO Congress is the rising number of high-quality abstracts accepted for oral, digital oral and poster presentations. An outline of the evolution of abstract submissions is displayed here: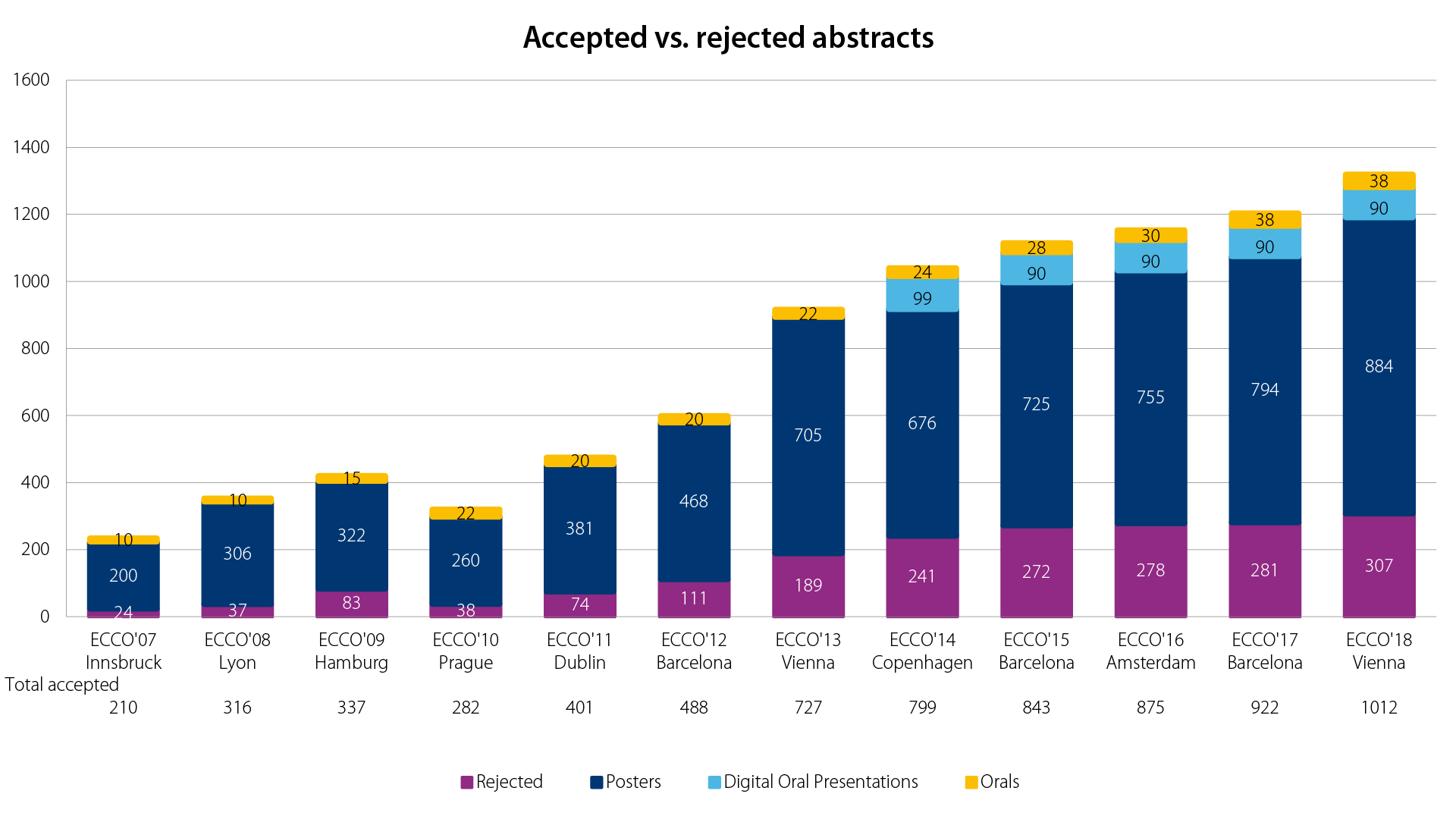 Accepted versus rejected abstracts 2007-2018 © ECCO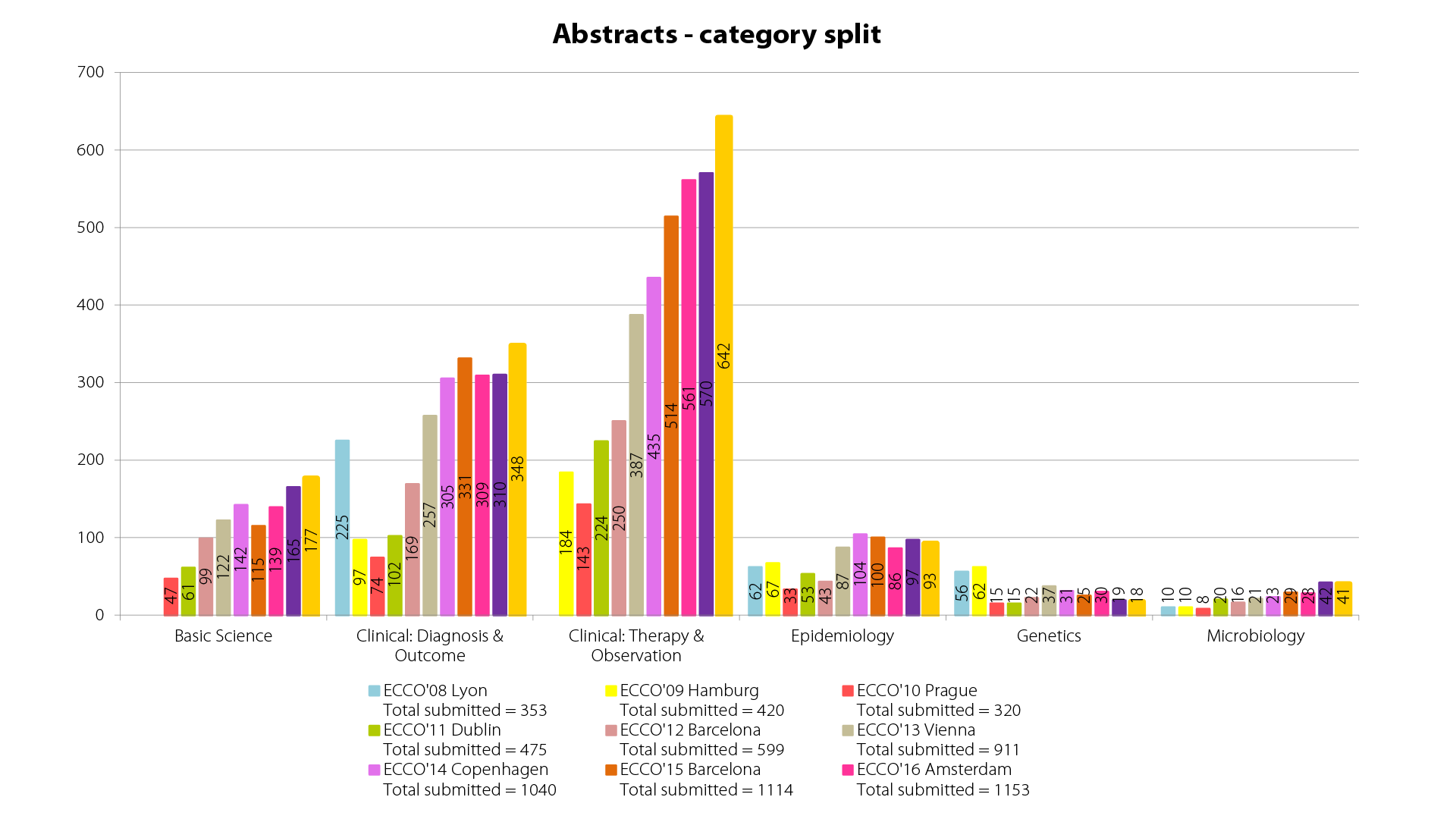 Abstracts 2007-2018 - category split © ECCO

Industry exhibition
This year's industry exhibition attracted 40 exhibitors, mainly from the pharmaceutical but also from the device/instrumentation, medical, publishing and non-profit sectors. The total net exhibition area was 2,137 m2 – yet another record number in ECCO's history, which demonstrates a massively growing interest from industry.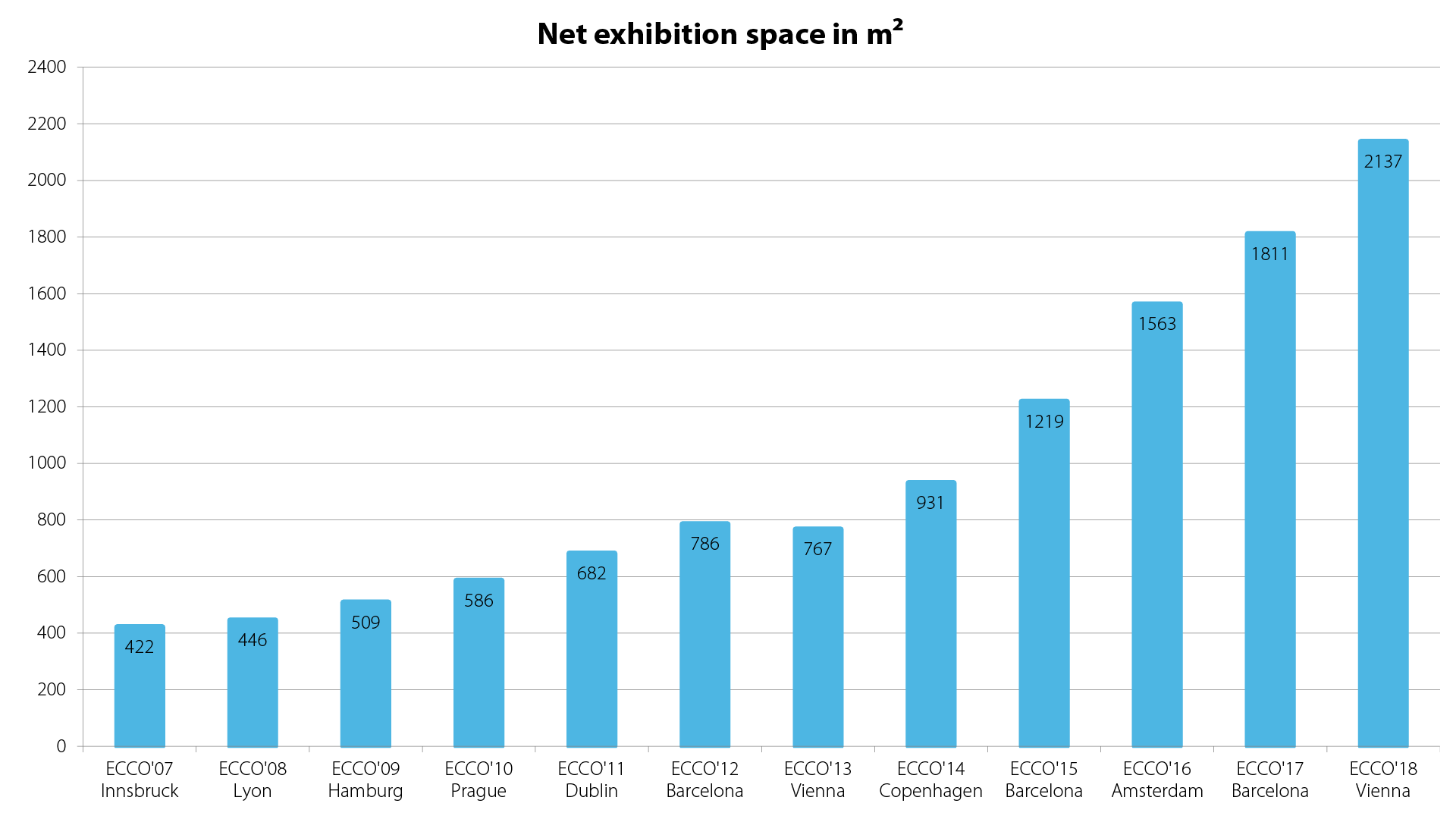 Net exhibition space 2018 in m² © ECCO

More statistics
More statistics Detailed statistics and impressions of the 13th Congress of ECCO can be viewed online at www.ecco-ibd.eu.
Furthermore, video recordings of scientific talks and selected educational courses are available for ECCO Members in the e-Library under Webcasts on the e-CCO Learning Platform: www.e-learning.ecco-ibd.eu.
All presentations of the ECCO Congress can also be found in the e-Library under Documents on the e-CCO Learning Platform at: www.e-learning.ecco-ibd.eu.
Availability of recordings and presentations is subject to the authorisation of the speakers.