Letter from the ECCO President
Laurent Peyrin-Biroulet, ECCO President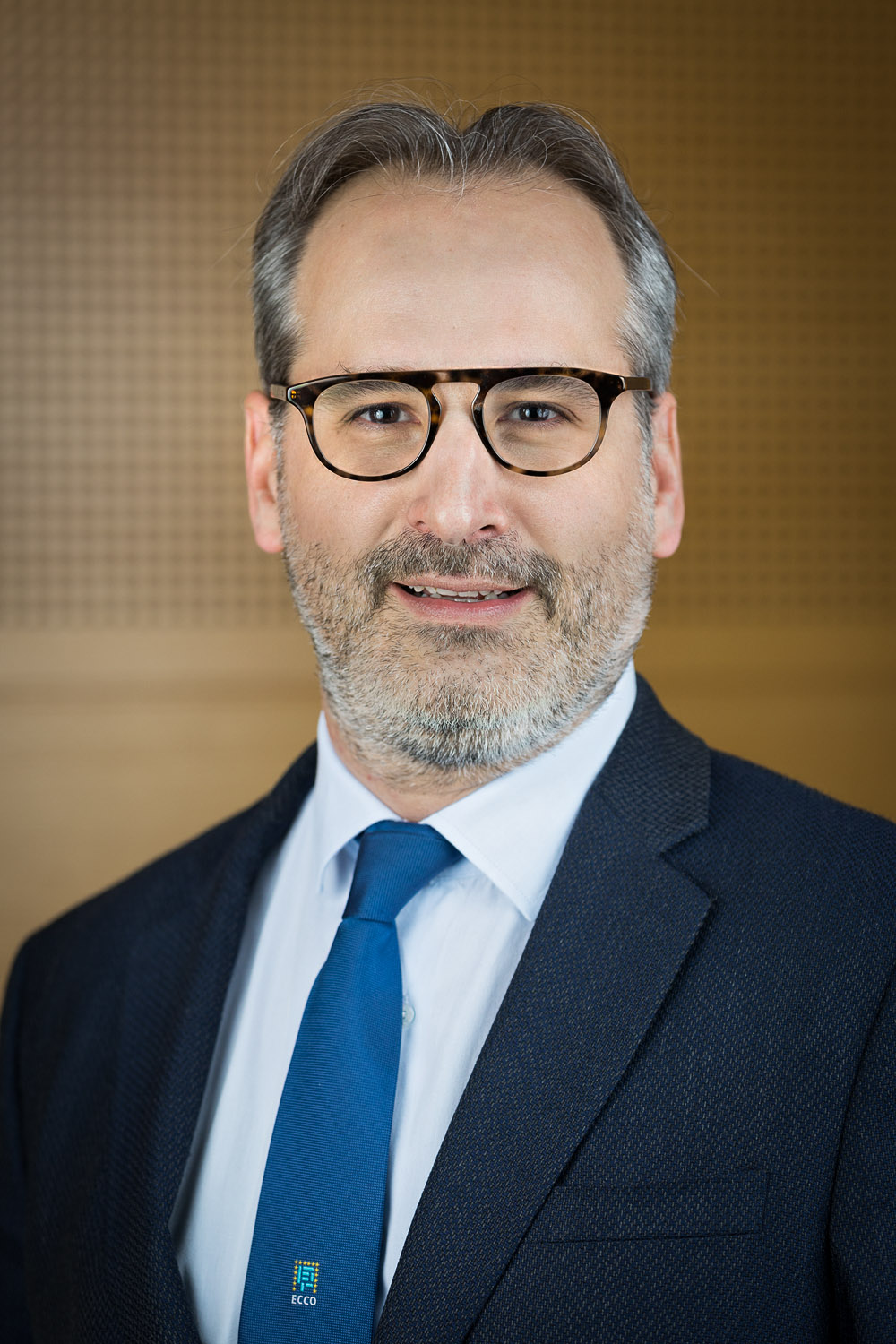 Laurent Peyrin-Biroulet


© ECCO



Dear Friends,
My first words and thoughts are for you. When we decided that ECCO'21 would be virtual, it was not an easy thing, believe me. And I know that it was probably also a big disappointment for you. However, we all have to take our responsabilities. ECCO is in our heart the most important thing, but the health of thousands of people cannot be put in danger. You will enjoy this format that will be unique and attractive, you can count on us. I really hope that it is the last time that we cannot share a beer and dance together.
In this issue of ECCO News, you will find all information regarding the call for applications ECCO Fellowships and Grants. Please do not miss the deadline !
This year, the 4th School for Clinical Trialists is open to everyone who is interested in IBD research. EpiCom is discussing the present and future of digital care in IBD. Will it benefit from the COVID pandemic?  It is difficult to predict as patients want to stay at home to decrease the burden of disease management while physicians want to see their patients. Initiating a drug or discussing a therapeutic change during a tele-visit is somehow frustrating for a physician, at least for me.
EduCom has initiated the 1st ECCO Postgraduate Course in IBD. When you know this committee, the success is guaranteed.
The ECCO Guidelines made ECCO a global organisation. GuiCom will publish the new guidelines on Prevention and management of infections. Interestingly, these guidelines will not be restricted anymore to opportunistic infections, but will be about any infection.
When reading this issue of ECCO News, you will also see that the other committees, including D-ECCO and N-ECCO, remain very active during the pandemic.
S-ECCO is reviewing the impact of COVID pandemic on surgical IBD care. I always thought that nothing could have an impact on a surgeon, but it seems that I was wrong!
I also invite you to read the interview of Marc Ferrante. We all know that our friend Marc is a hard worker and a great scientist. The fact that Marc was a Y-ECCO, ClinCom and is now a SciCom Member shows that ECCO can help anyone in his career if he is ready to contribute to our organisation.
Please also listen to the audio interview with our Scientific Officer - Ailsa Hart. Very refreshing as always!
Stay safe and do not forget to vaccinate (we could meet again physically once the majority of ECCO Members will be vaccinated, I hope it is a good reason to motivate all of you to do so !)
Laurent Peyrin-Biroulet