Tell us what drew you into medicine and medical research?
I've got a father who is a researcher, so I was brought up with medicine. Every now and then an ECG machine would turn up in our house because an ECG had to be done on the neighbour, and I would sit there looking at these strange pieces of paper. I remember, as a child, all the papers in my father's study (which I was not allowed to touch) and the colour markings on all the papers as he was writing manuscripts. The funny thing is that my father and I drifted far away from each other, but he spent most of his work researching inflammation and the pathophysiology of inflammation. It's quite funny how life turns out!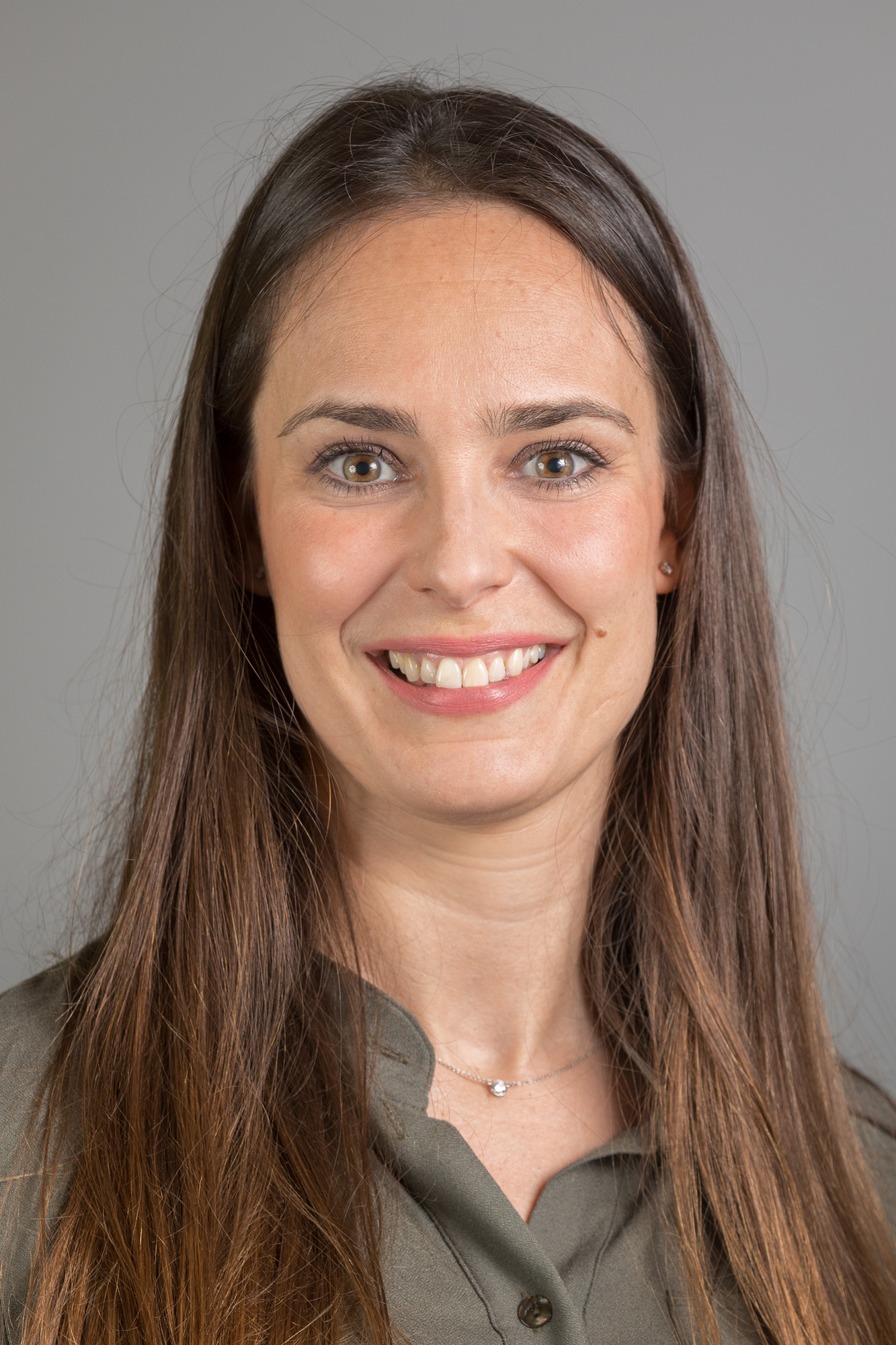 Krisztina Gecse
© ECCO

You are Hungarian but you work in Amsterdam now. What was the structure of your training like and how did this transcontinental journey come about?
When I started, you first had to do your training in internal medicine and then you could specialise in gastroenterology, so I did most of my training in Szeged in the south of Hungary, which is the university I graduated from. When I was in my last year of training for gastroenterology, the European Society for Gastrointestinal Endoscopy (ESGE) had visiting fellowships (which they still have) for endoscopy. I applied for Düsseldorf in Germany because it made sense to go to a country where you speak the language. Then they called me from the ESGE office and said, "We are really sorry, but we don't have a place in Germany. Would you mind going to Amsterdam?". I said I wouldn't and that's how I ended up in Amsterdam for the first time. This was in 2011, which was just for the month for an endoscopy fellowship. During the endoscopy fellowship we did a small project together with Geert D'Haens and then a year and a half later I was back for an IBD fellowship.  
After that I returned to work in Hungary and moved to Budapest from Szeged to focus on IBD. In 2016 there was an opening at the Academic Medical Centre (AMC). I applied and since 2017 I've held a permanent position in Amsterdam. It was quite a journey that took some time and hard work.
Having a breadth of experience in different health systems can only be beneficial. What have you taken from working in different parts of Europe which likely have different resources?
I tend to say that in terms of patients, and in terms of disease, the same patients have the same problems in different places. Optimally they should be treated in the same way wherever you go. But this is an idealistic approach which has to be put into the framework of where you practice. In that sense, we have lots of possibilities in Amsterdam. I think you have to keep aiming for improvements in the system where you are working, with the resources you have to bring the most out of what's available and what can be achieved. Previous experiences elsewhere can help you with that.
You have been Chair of ClinCom in ECCO. What are your future hopes for ClinCom and what are the challenges with clinical research?
I finished with ClinCom this February, and I was with ClinCom longer than planned because of COVID, which gave us more opportunity to finish up things than usual. The mission of ClinCom is to advance clinical research in IBD, which is a very noble plan, but how it is actually put into practice on an organisational level can be challenging. So this was one of the things we were asking: How can we actually move research forward? There is a gap between someone completing a PhD and then becoming a principal investigator. ClinCom could bridge this gap by means of mentorship programmes in collaboration with Y-ECCO – including master classes and fellowship programmes in dedicated centres and learning from PIs within ECCO. I think there are lots of possibilities, including identifying gaps in knowledge by working on collaborations with other committees, for example with those we established with EpiCom and Y-ECCO. Another line of approach lies in the provision of specific support by ClinCom, for example for those who struggle with statistics and don't have their own statisticians in-house.
You are the President Elect of IBUS. Ultrasound is practised more in some parts of the world than others. Is this something that you have taken up since being in Amsterdam?
Abdominal ultrasound was part of our everyday routine during our training in Hungary. Back then, there was a clinician called Lucas Greiner from Wuppertal in Germany who, 10–15 years ago, organised all the UEG ultrasound workshops. I contacted him and went to do two weeks of training with him on all transabdominal ultrasound, not just IBD. He was very involved and inspiring. He had this idea of "ultrasound psychology": as you sit in a dark room together with the patient lying still on their back, and have a chat while doing the ultrasound, the patient might tell you a lot more than they would at the usual clinic. It's very true: try it! Patients get a lot more involved seeing their disease on screen; they remember the bowel wall thickness they had the last time you looked, a bit like during endoscopy, just better!
When I started working in Amsterdam, Geert D'Haens already had the vision that ultrasound could be something really meaningful for the future and had started setting up the intestinal bowel ultrasound. It was very logical that, with my transabdominal ultrasound background, I would take that on. Meanwhile three fellows have completed their PhDs on ultrasound-related work and it's very motivating to see that progression in the field.
Do you think bowel ultrasound is something that everyone should learn?
Yes, it's a tool that you could use like a stethoscope at your clinic. Of course, initially it takes time, but when you use it for follow-up, for instance in someone with isolated ileal disease, you know exactly where you have to put the probe and it takes just a few extra minutes. It has a steep learning curve and I see it as one of the most important monitoring tools of the future.
What are you most looking forward in IBD over the coming years?
To stick with the reality, as a clinician, I'm looking forward to getting my hands on all the available treatments in IBD, to making the best use of them in clinical practice and to expanding our possibilities in combination treatment. I'm hoping to see how we can make life better for our patients. But a dream would be that we find the cause, or at least we understand the disease biology better. We do so much research; we have some clinical markers but we are still not able to predict, for example, which patients will develop perianal fistulas. The AMFIBIO project, which is currently running with the sponsorship of the Helmsley Charitable Trust, is about understanding more about perianal fistula biology and looking into predicting response to treatment with mesenchymal stem cells, hyperbaric oxygen treatment and anti-TNF therapy.
This sounds very exciting. And I would like to thank Krisztina for taking the time to talk to us today. We look forward to seeing what comes next!