About ECCO
ECCO is a highly active non-profit medical association:
focusing on Inflammatory Bowel Diseases (IBD)
acting inside Europe and encouraging collaboration beyond Europe's borders
and representing over:
4,155 IBD experts as Individual Members  35 Country Members  14 Corporate Members 
Learn more about the history of ECCO - by watching the video of the Founding Members: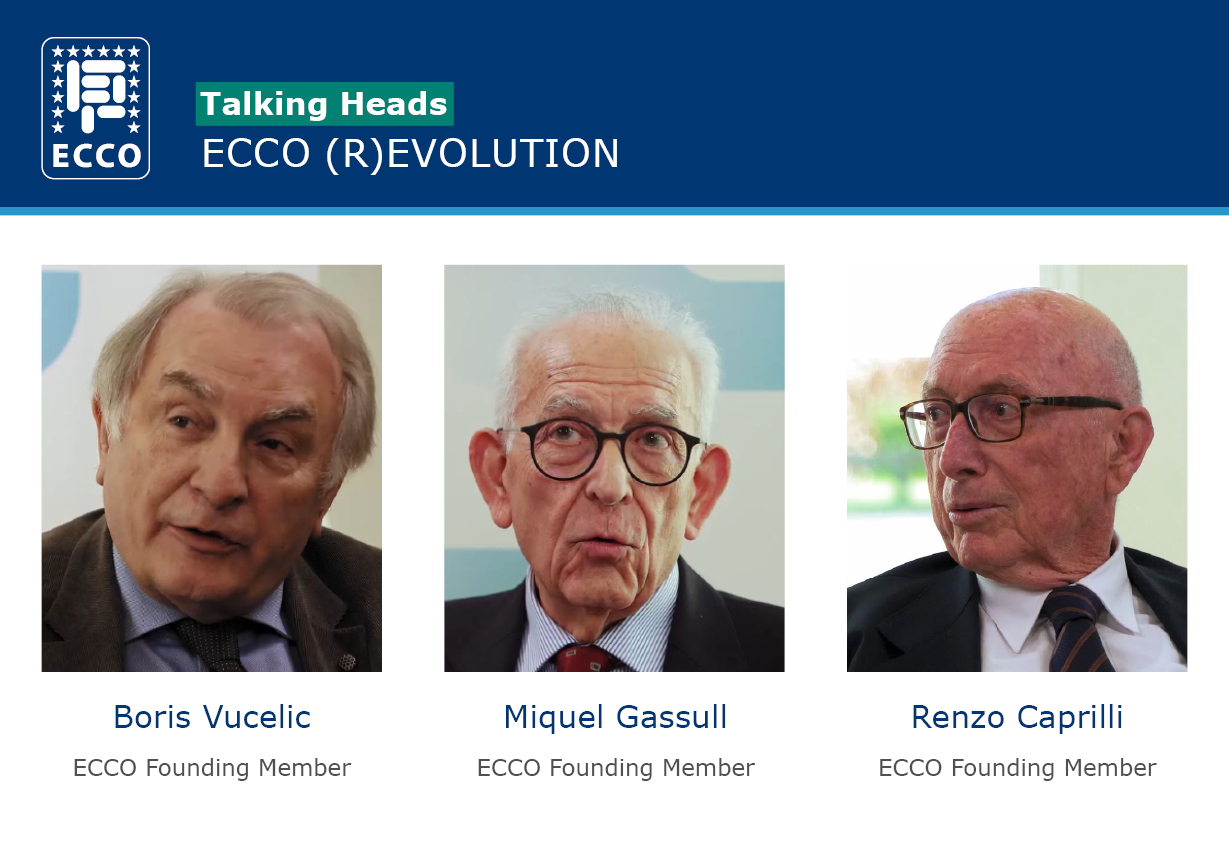 Governance and Daily Business: In 2018, ECCO updated its statutes which also resulted in slight structural changes, making us well-equipped for future challenges: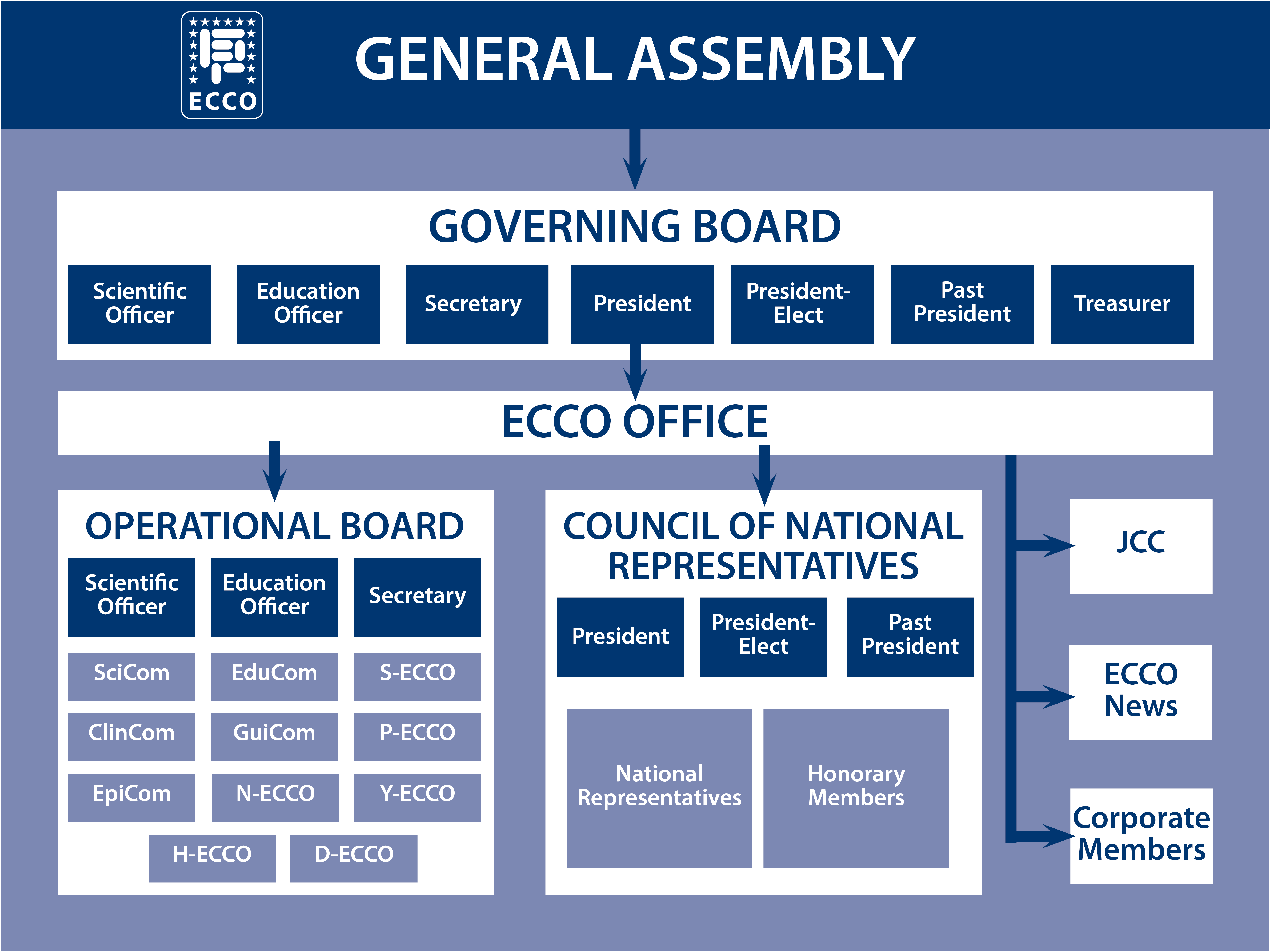 Who we are
The European Crohn's and Colitis Organisation (ECCO), founded in 2001 to improve the care of patients with inflammatory bowel disease (IBD) in Europe, is now the largest forum for specialists in IBD in the world. It is a non-profit association, which successfully expanded from an organisation comprising 14 Country Members to an association assembling 35 member states of the Council of Europe and facilitating collaborations beyond Europe's borders. In 2009, we introduced individual membership allowing anyone around the globe interested in IBD to both benefit from our programmes and initiatives and to join us in our mission.
Our mission
ECCO's mission is to improve the care of patients with IBD in all its aspects through international guidelines for practice, education, research and collaboration in the area of IBD.
What we do
Influence IBD management through the development, publication, dissemination, and teaching of IBD guidelines and other educational materials.
Facilitate and promote the education of health care professionals in the field of IBD (including physicians, surgeons, radiologists, pathologists, endoscopists, nurse specialists, dietitians and allied professions).
Organise national and international scientific and educational programmes in the field of IBD.
Enhance the quality of research in the field of IBD, both in basic science (e.g. organising pathogenesis workshops) and clinical science (e.g. review of IBD study protocols).
Promote and support national and international IBD research efforts.
Are a political voice in Europe and collaborate with organisations sharing an interest in IBD including medical societies, patient organisations, and industries.
Participate in the activities of the United European Gastroenterology Federation (UEG) and in the annual United European Gastroenterology Week (UEG Week).
How it all began...
Read about how the European Crohn's and Colitis Organisation was founded and how it evolved over the years in the 10 year ECCO Anniversary Book - written by the founders of ECCO, ECCO National Representatives and ECCO Officers:
ECCO_10yr_Anniversary_Book.pdf