Governing Structure of UR-CARE
2014-2016: First UR-CARE Taskforce
As the largest forum of specialists in IBD in the world, ECCO produces highly regarded scientific guidelines, organises educational activities, promotes research and represents IBD Specialists in gastroenterology, surgery, paediatrics, pathology, radiology and allied professions, working with patient associations and industry to reduce the burden of disease for patients.
Due to an ever growing number of research projects and a steep increase in patient numbers, the necessity of conducting cross-national research is higher than ever. On the one hand, it was noted that many projects share the same set of variables, while on the other hand the comparison of the results is still a huge challenge if separate databases are used. One common platform should now offer a solid basis for profound cross-national research and improvement for quality of care in patients. UR-CARE is the result of European IBD Experts who joined their efforts as well as their knowledge to create a database designed for daily medical practice as well as research studies.
The structure of UR-CARE was developed by the UR-CARE Taskforce from 2014 to 2016 through a process of multiple discussions. ECCO Experts from the Governing Board, the Scientific Committee, the Clinical Research Committee, the Epidemiological Committee and representatives of established national and study project IBD databases were involved in this process.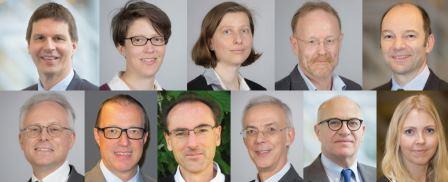 L to R: Axel Dignass, Britta Siegmund, Dana Duricova, Ebbe Langholz, Edouard Louis, Filip Baert, Herbert Tilg, Javier Gisbert, Julián Panés, Pierre Michetti, Tine Jess
2016: The UR-CARE Steering Committee
Following the presentation of the UR-CARE platform in March 2016 at the 11th Congress of ECCO, the UR-CARE Taskforce was succeeded by the UR-CARE Steering Committee that consists of 4 ECCO Officers, Filip Baert (previously ECCO Governing Board), Britta Siegmund (previously ECCO Scientific Committee), Javier Gisbert (ECCO Clinical Research Committee) and Ebbe Langholz (previously ECCO Epidemiological Committee).
The main roles of the UR-CARE Steering Committee are:
To provide governance for the UR-CARE project
To maintain guidance rules for the fair use of UR-CARE
To review study project proposals
The term length of the UR-CARE Steering Committee members is dependent on them being current member of their ECCO Committee. Until the UR-CARE database set-up is complete, it was decided to extend the term of the Steering Commitee members who stepped down from their Committees.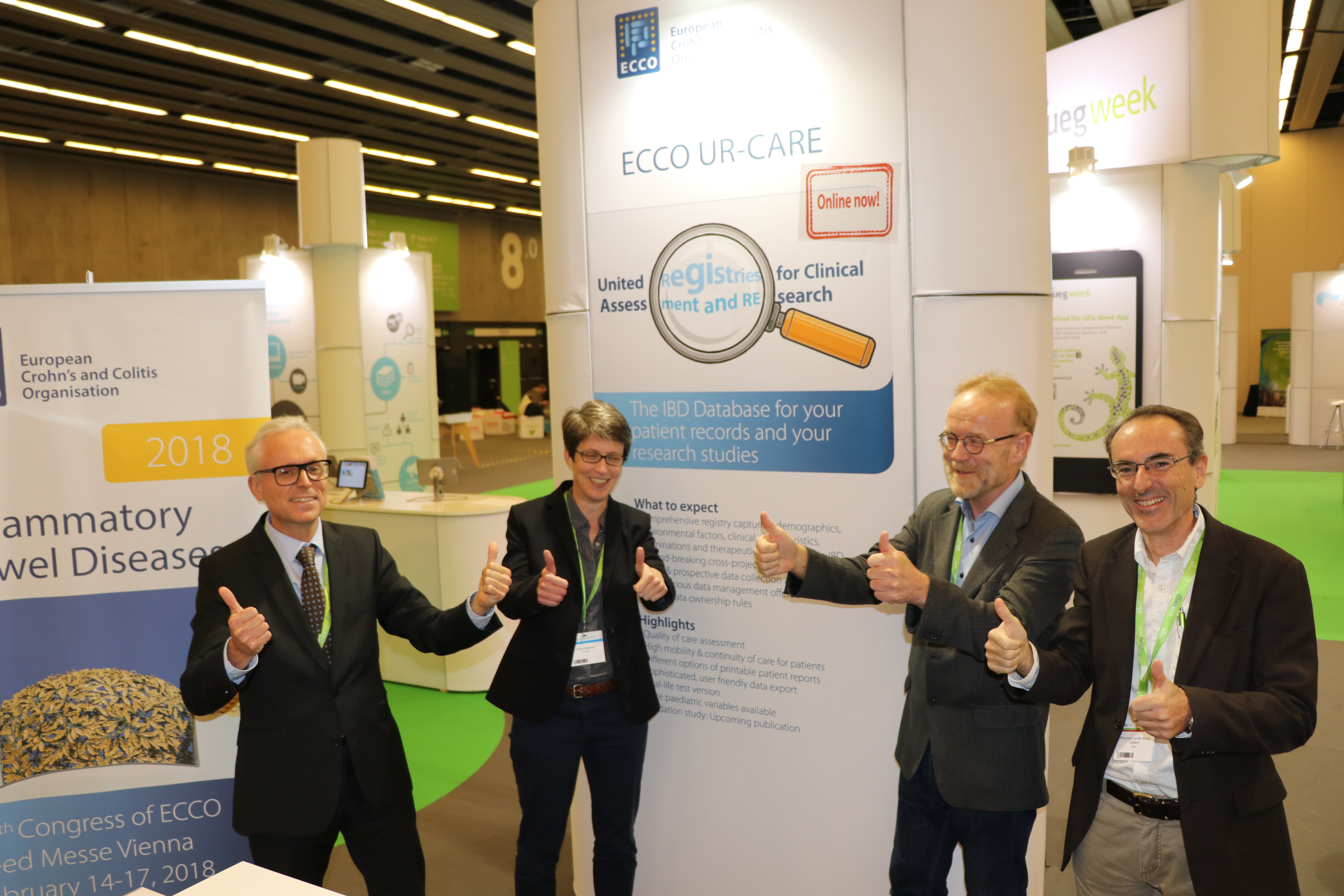 L to R: Filip Baert, Britta Siegmund, Ebbe Langholz, Javier Gisbert
No video selected.