Y-ECCO Interview Corner: Paulo Kotze
Robin Dart, Y-ECCO Member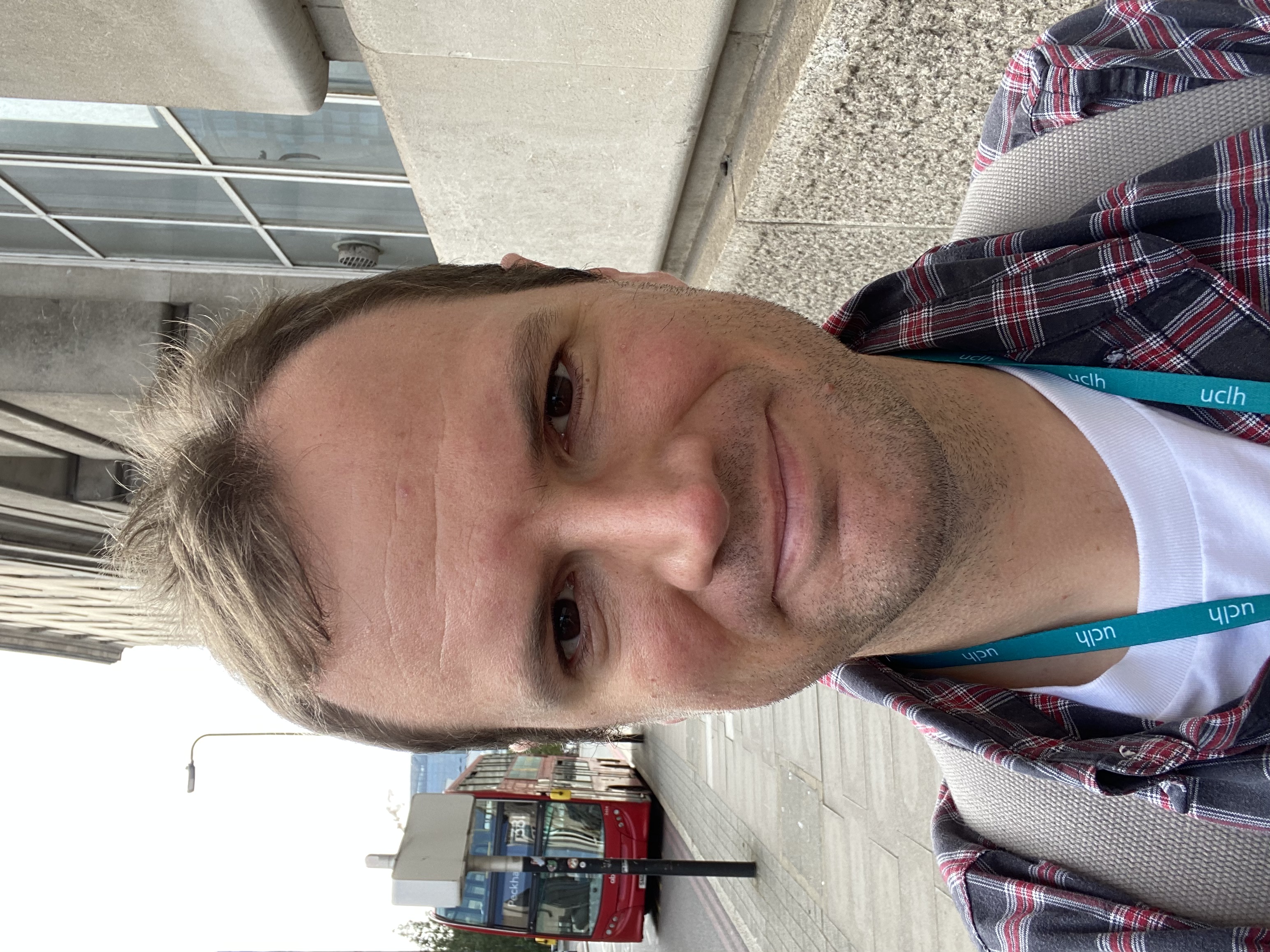 Robin Dart
© Robin Dart

Paulo Kotze is Adjunct Senior Professor of Surgery at the Colorectal Surgery Unit at Cajuru University Hospital in Curitiba, Brazil. Working as a colorectal surgeon, he manages IBD with both the scalpel and medical therapies. He has been a key figure in ECCO for many years, having been a committee member of both S-ECCO and, more recently, EduCom. In the absence of the ECCO Congress, I spoke with him over Zoom about global ECCO, being an iconoclastic surgeon and his past as a bassist in the Brazilian punk band the Pinheads.
At this year's Congress it became clear that ECCO is now a global organisation. You have been involved with ECCO for many years. But, to state the obvious, Brazil is a long way from Europe, even though the time difference is surprisingly convenient (we are only 3 hours apart). So how did you get involved and what does it mean to you?
The first ECCO Congress that I attended was in 2008 in Lyon, France, and immediately I saw the lectures and I saw that this was the first organised meeting about the diseases I struggled with in the daily practice. Then in 2009 in Hamburg, Germany, I attended Young-ECCO for the first time. I was there with Marc Ferrante and Gionata Fiorino and they were chairing Y-ECCO in those days and I wanted to be a part of this. I started there and started to know people and everybody received me very well. Then, in Barcelona in 2012, the first S-ECCO Masterclass was held. All of a sudden this motivated this Brazilian guy, who brought 30 people to the room. We came over with a huge delegation speaking loudly and started to mix and interact. And then we started with the idea of doing a Surgical-ECCO Meeting in Brazil. Those were great times.
ECCO is really nice because being a Brazilian and Latin American and having access to everything that it provided, I'm very grateful. ECCO was extremely open and they supported my career 150%. At least one place is now reserved for each committee for non-Europeans, and I can tell you that after 8 years of circling in the committees I have developed friendships: this is what Séverine Vermeire told me is termed "the ECCO Spirit". It is very nice to be open and be involved in hard work, friendship and social interaction. I'm sorry that this is what we've done instead of Hearts and Minds! (We are speaking on the Friday evening of the virtual ECCO Congress.)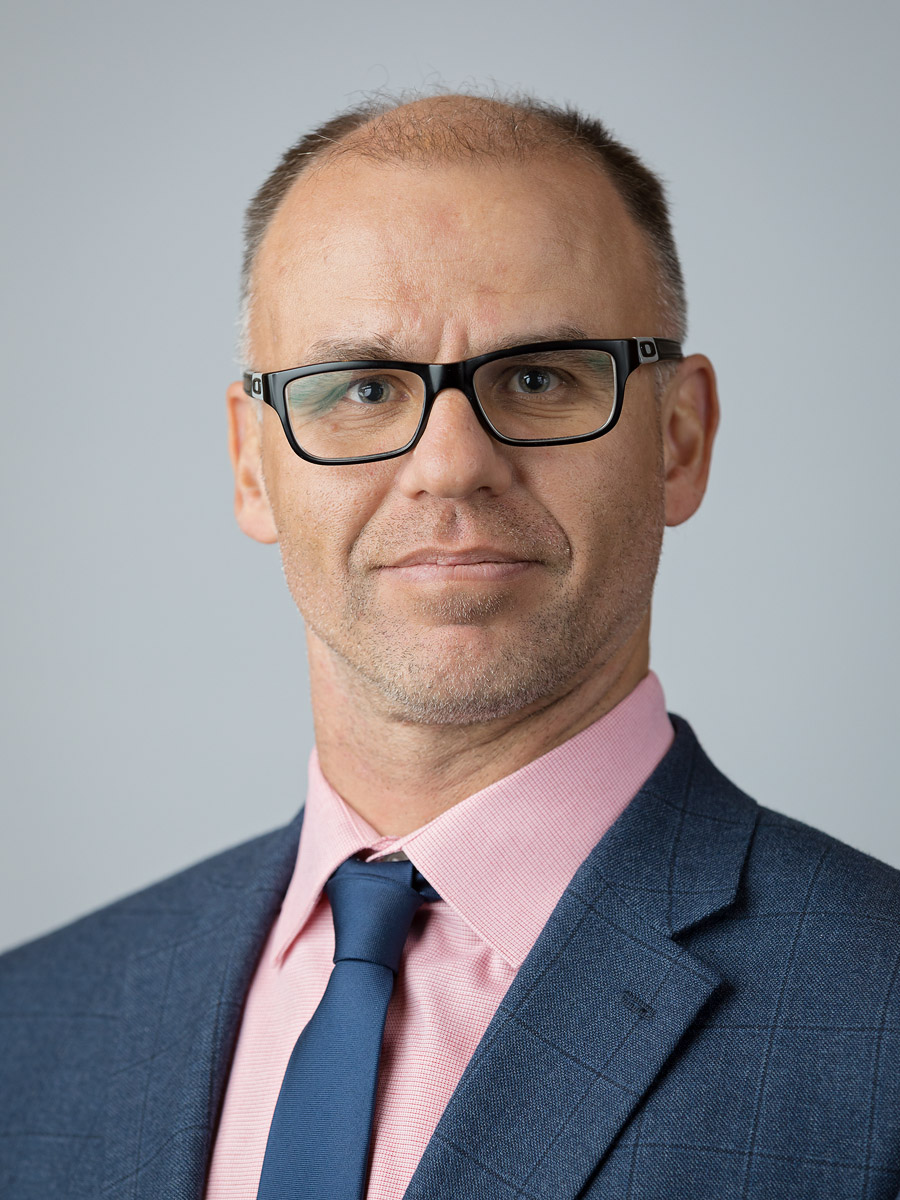 Paulo Kotze
© ECCO
As we all know, ECCO runs not just the Congress but also workshops all over the world. You have been instrumental in bringing S-ECCO Meetings to South America. What impact has ECCO had in South America?
The impact of ECCO in South America is huge. There were launches of new biologics and later on other programmes from pharma industries and we started to receive these famous speakers here in Brazil. They said, "well, you guys really know what you're doing", and gave us very good advice. We started to prepare ourselves and I think one of the big things that helped me a lot to open doors in ECCO is receiving these international European speakers down here. And then I said, well why don't we organise a Surgical-ECCO Meeting here in Brazil?
We had the first meeting in 2013 and it was a purely MDT approach with surgeons talking about medical approaches and vice versa. So when we do our S-ECCO Meetings in Brazil, in Colombia, in Mexico, sometimes people want only technical sessions but we don't do only that. We have our technical sessions but I would say the majority of the meeting is about medical therapy or clinical topics to get the surgeons' attention. Then we have surgical topics aimed towards the gastroenterologists, and I think involving all these specialists together is the main part of it. This is the essence.
Surgical and medical therapies are both extremely important in IBD therapy. Do you think that surgeons and gastroenterologists train and work enough together?
No. Where I see surgeons and gastroenterologists working well, they have better options for patients, that's for sure. For example, units with close relations, like doing joint clinics that decide every surgical case in the MDT, I'm sure they operate earlier, they operate better and they don't lose time. It doesn't depend only on the severity of the disease, it depends on the ability to move things forward and to try to help the patients in a more agile way. It's funny, because there are lots of good experts on both sides, but sometimes they do not work together. So I think we need to get on better in this respect. Close relations between surgeons and GIs need to be better spread throughout the globe; this would make a lot of people's lives better.
Your PhD investigated the impact of medical therapy on surgical outcomes. You are a surgeon who routinely uses medical and biological therapy. Does that make you unusual in Brazil?
I think I'm an unusual surgeon in probably many areas of Brazil. Most colorectal surgeons operate, operate, operate. But I was magnetised by IBD in the early days. I was always interested in how things worked and how to help these patients. We had a lack of youngsters in terms of clinical IBD GI and those patients needed to be taken care of. And I said something like, well we need to help these people and let's try to do it the right way. So we started to study. I was participating in the backstage at ECCO and talking to people and they were quite impressed by how flexible a surgeon can be, by the fact that I was discussing medical therapy, drug levels etc. And I think they thought I was very odd in terms of what I was doing, but at the same time they said, well he knows what he's talking about. There are several surgeons in Brazil treating IBD patients medically, and in the right way. But I would say not everywhere...
As a surgeon how did you get into medical therapy?
My mom is a gastroenterologist and was one of the pioneers in IBD medical management in the 70s here. I was familiar with diseases and the terms, and we started doing a lot of medical therapy and studied a lot. We went to the ECCO Congress as we started to have some formal training. Of course, I'm an unusual person compared to the usual Brazilian surgical profile, but here in Brazil there are several surgeons with this profile and we have a couple of big academic IBD programmes that are run by surgeons with a lot of medical and surgical experience. Thus, my experience in medical and surgical therapy and the interaction between the two is where I feel very comfortable. We get complicated cases from the area and also from some southern countries such as Uruguay and Paraguay, as well as from some other areas of Brazil – they come to us for this different surgical profile.
The COVID pandemic has been difficult for patients and clinicians. For those in training it has been particularly hard, and some trainees have really lost out. As an outgoing EduCom Member, training is a big part of what you do. What impact have the last two years of the COVID pandemic had on training in your city?
A particular thing that happened in our unit in our city was that our public hospital was not assigned to receive COVID cases. So we were in charge of the other emergency cases as we reduced our elective operations. Therefore our trainees were operating on a lot of other complications from the whole city, including complicated intestinal cases such as obstruction, tumours, perforated diverticulitis and toxic megacolons from other units. So we could receive cases like this and they were grateful that it was still possible to operate. However, the reduction in elective cases and especially in private practice was significant. Never in my life have I not had cases for two to three months. It was very hard. We tried to compensate for that by making our trainees study a little bit more.
Rumour has it that you are also useful on a football pitch. Is football as big a part of Brazilian life as we think it is?
I'm a huge football fan… I support my own club here, which is Athletico Paranaense. I am a huge fan, I often go there with my kids. But I play as well, so every Saturday and Tuesday we have a masters' team here. I used to play competitively but since my ACL rupture in 2019 I'm just playing for fun. There are former national team players who play with us, and professional players – it's a very good level.
In 2011, the Brazilian team won the ECCO football contest in Dublin. Very nice interaction! In the first S-ECCO Meeting that we had in Rio, we had a beach football match, with the international speakers in one team and the Brazilians in the other one. Then they put Séverine Vermeire as a goalkeeper, and every time we went through to attack, the distance between the sandals was getting a little smaller. She was reducing the size of the goal, very clever.... So football is really something here. Football was always a part of the Brazilian culture.
It is said that you were in a mid-90s punk band in Brazil?
I have done a lot of things, and this was a fantastic time in my life. I was a medical student and we used to have a rock and roll band. I was always a musician, my mom is a musician, she plays the piano extremely well. She was a teacher of piano, and I was forced as a youngster to go to classes for classical violin and piano and things. That was okay but I was very athletic in those days; I was always breaking my hands and my arm when I was playing basketball and volleyball etc. So I decided to learn how to play the guitar. And what better way is there to learn to play the guitar than listening to the Ramones and their three chords and learning the songs.
So we started the band here to cover the Ramones, and we used to play some evenings and at the skateboarding championships and some bars here. Then things started to become serious and we started to write our own songs: we used to be very active here in the 90s. We played everywhere in Brazil, we had friends everywhere, Sao Paolo, Rio etc. In those days it was very hard to record stuff and very expensive indeed. So we recorded some songs but not a complete CD, and did some split records with other bands. We recorded demo tapes on cassettes. Things got really serious because we were having kids crazy about us. So when I entered the last year of medical school we decided to stop things because it was becoming so serious, and I said really I want to be a doctor, I don't want to be a musician.
But in 2017, before I went on my sabbatical year in Calgary, we rejoined and did some re-recording because our best songs had not been properly recorded in terms of quality. The band was called the Pinheads (named after the Ramones song).
And with that I would like to thank Paulo Kotze for telling us about the influence that ECCO is having outside of Europe and what makes him tick. Since our meeting I have delved into the world of Brazilian punk. I can confirm that the Pinheads delivered a raw melodic brand of punk rock – harking back to boyhood heroes the Ramones, and in the same vein as bands like NOFX that many of us grew up with. Start with "Flying Music for Flying People", available on international streaming services!