Call for 2023 ECCO Educational Workshop Destinations
The primary goal of the Educational Workshops organised by the ECCO Education Committee is to harmonise IBD practices within ECCO Country Members by presenting the practical use of the ECCO Guidelines on Crohn's Disease and Ulcerative Colitis.
Additionally, the Workshops provide continuous medical education with the ultimate aim of improving the quality of care for patients with IBD. The programme of the one-day workshop is created around clinical cases, with the intention of ensuring that the workshop is as educational and interactive as possible and that participants can take an active part in the discussions.
So far, 69 Educational Workshops have been organised, starting in 2007.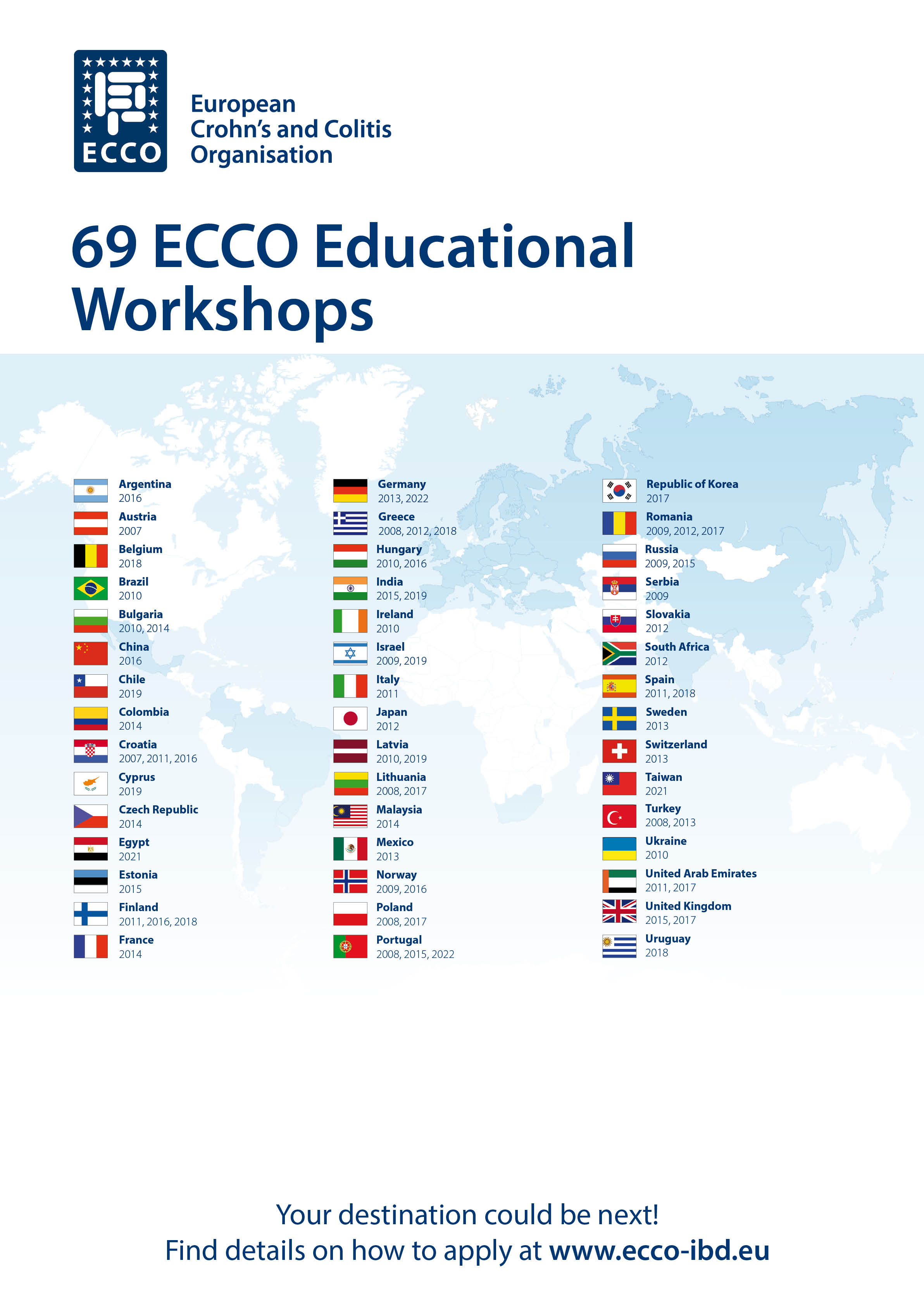 © ECCO
This call is specifically targeted at ECCO National Representatives with an interest in hosting such an Educational Workshop in their country or in a specific region during the year 2022. National Representatives who see this workshop as an opportunity to foster education in this particular field of expertise in their country are invited to apply for an ECCO Educational Workshop in their country/region.
     How to apply for an ECCO Educational Workshop in 2023
Fill in the ECCO Educational Workshop Host Destination application form for Europe and outside of Europe including the following information:
Name of local organiser (contact person for ECCO Office)
Proposed dates stated in the order of preference (max. 3 options)
Possible venue/city
Possible sponsors
Target audience

The National Representatives submit their nominations with a letter of intent of each candidate (containing full contact details, position and information about their hospital affiliation).
Please submit the application form by September 5, 2022 to the ECCO Office (This email address is being protected from spambots. You need JavaScript enabled to view it.)!

Kind regards,
ECCO Education Committee