Report on the 12th S-ECCO IBD Masterclass
Pär Myrelid, S-ECCO Chair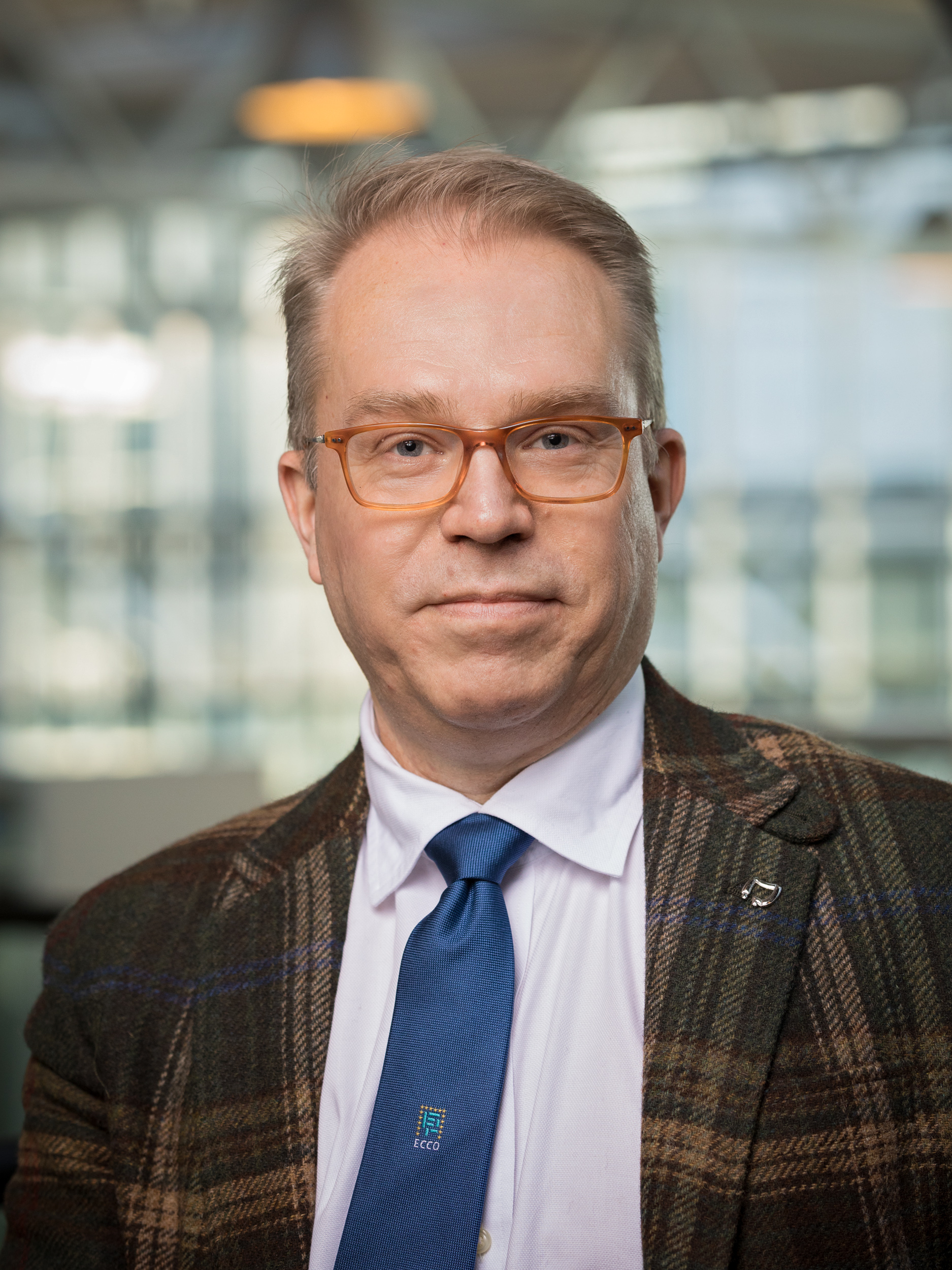 Pär Myrelid
© ECCO

The 18th ECCO Congress and 12th S-ECCO IBD Masterclass provided many of us with the opportunity finally to meet in real life and delivered much new knowledge and numerous new insights. This year's Masterclass was opened by Christianne Buskens, who in a very distinct manner showed us what kind of effect the pandemic and all virtual meetings have had on us by showing a picture from last year's virtual meeting (we all looked terribly concerned and sad). This can be compared with a picture from this year's meeting, where good old friends reunited to discuss IBD.
Among the highlights from this year's Masterclass, it is especially worth mentioning the session "Lessons learned – what do we know now that we did not know 10 years ago" and the debate on "Volume–outcome relationship".
Yves Panis opened by presenting data on why laparoscopic subtotal colectomy should be discussed, and often used earlier than currently, in cases of chronic active Ulcerative Colitis. Surgery will of course have a negative effect on quality of life, but this effect is not as great as the patient often expects prior to surgery or as pronounced as the impact of continuously active disease. Next in line was Thomas Pinkney, who had gathered all available data on restorative surgery post liver transplant in Ulcerative Colitis and Primary Sclerosing Cholangitis. Most available data relate to very limited case numbers and there is truly a need for further research in this area. The session closed with a very balanced discussion between Ailsa Hart and André D'Hoore on the pros and cons of early surgery in Crohn's Disease.
The debate on volumes turned out to be less of a debate and more of a promotion for high-volume units with sufficient capacity to deliver not only high-quality surgical care but also excellent research and training. Anders Tøttrup provided convincing data from Denmark to show that the country's journey from a situation in which pouch surgeries were performed at numerous hospitals to the existence of only three pouch centres had delivered improved outcomes. Mattias Soop offered insights into Swedish data on Crohn's Disease in general, while Amy Lightner and Peter Kienle gave similar views on perianal and complicated abdominal surgery in Crohn's Disease. The debate will most certainly continue but it is my conviction that high volume is needed for complex or rare surgery. I believe this to be the case not only because of the benefits of utilising the whole team's knowledge, bearing in mind that the surgeon is far from the sole important factor, but also because high-volume units will ensure high-quality future training and the further development of IBD surgery.
We all enjoyed Copenhagen and Denmark and it is a special joy for me that we will gather in Stockholm next year for the 13th S-ECCO IBD Masterclass. We are already completing a programme that we are convinced will be of interest for surgeons (and not only IBD surgeons) as well as gastroenterologists. And for those of you who cannot wait until then, there will be a chance to gather insights on IBD surgery at ESCP in Vilnius and ECC in St Gallen at the symposia held in collaboration with ECCO.
Browse through the gallery:
Pictures are subject to copyright © ECCO