Report on the 7th Y-ECCO Basic Science Workshop
Bram Verstockt, Y-ECCO Member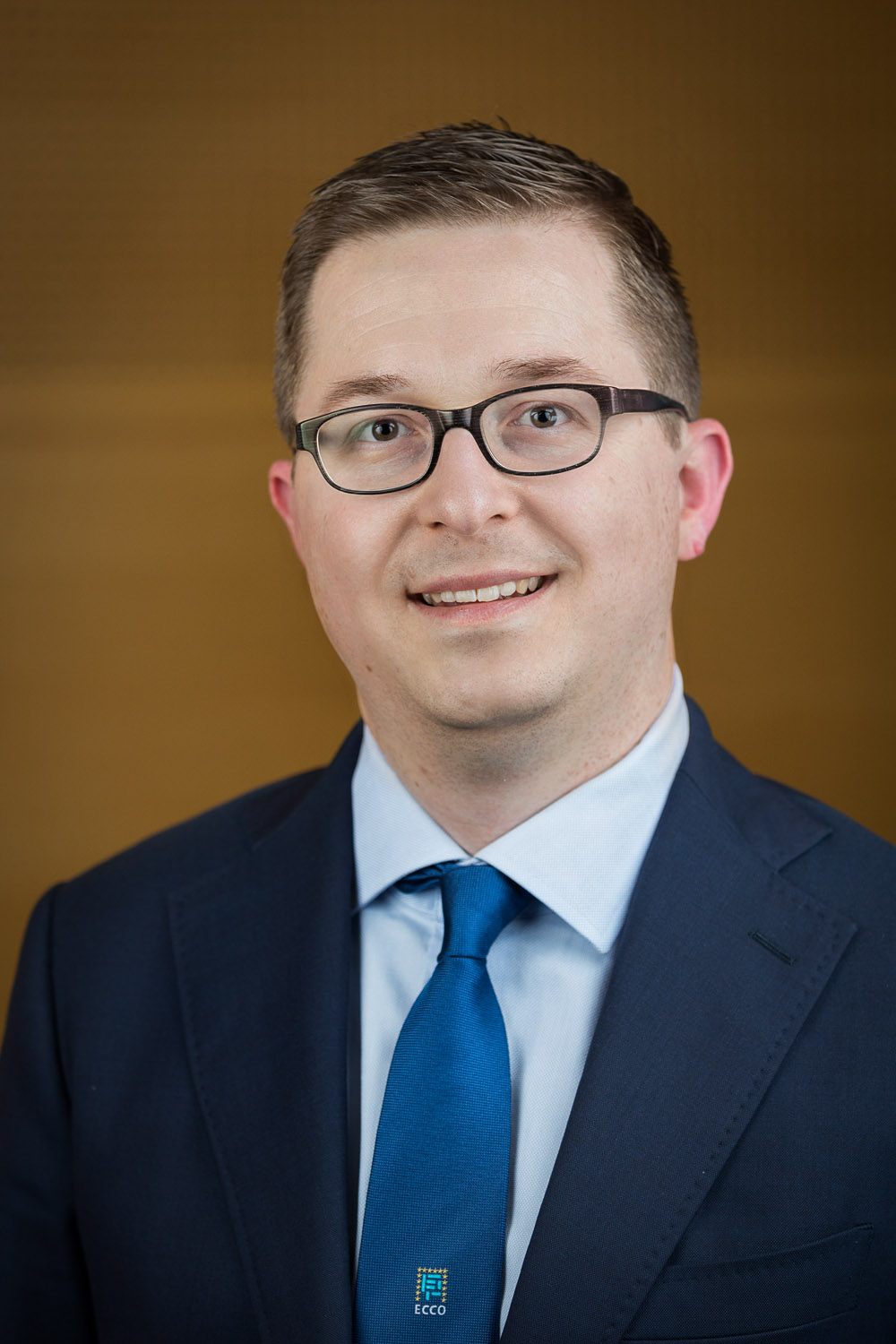 Bram Verstockt
© ECCO

Dear Y-ECCO Friends,
Due to the pandemic, we unfortunately were unable to meet and interact physically in the usual way during our most recent Y-ECCO Basic Science Workshop. However, this is exactly what Y-ECCO is about: connecting people, colleagues and friends, clinicians and scientists in order to bring basic science from the bench to the bed, and back. Every year, the Y-ECCO Committee invites outstanding senior experts to give a state-of-the-art overview on hot topics in the IBD field. Furthermore, these top-notch speakers not only moderate the discussions that follow abstract presentations but also inspire and stimulate young researchers and clinician-scientists at the start of their careers. Although this year's workshop was virtual, we succeeded in continuing our interactive format, with excellent talks and many questions via the virtual platform chat.
This year's session on "Systems Biology" opened with an excellent talk by Stefan Schreiber (Germany). Based on his experience of local and multicentre initiatives, he provided relevant insights into structures, challenges and pitfalls when initiating large biobanking and multi-omic projects to generate and handle big data. Indeed, generating these large and well-characterised datasets is key to unravelling IBD disease biology. Subsequently, we dived into some fantastic abstract presentations, kicked off by Robin Dart (United Kingdom). He introduced us to the fascinating world of mucosal immunology and expanded on the role of aEb7-positive gd T cells, which have a homeostatic role and are associated with mucosal healing in patients with Ulcerative Colitis. Deszo Modos (United Kingdom) then proposed novel strategies for patient stratification based on genetic fingerprints in patients with Ulcerative Colitis. Dahham Alsoud (Belgium) concluded the first session with a promising proteomic signature predicting response to biological agents in patients with Crohn's Disease.
After a virtual coffee break, Sebastian Zeissig (Germany) opened the second part on "Modelling IBD". Sebastian discussed use of a (mouse) model instead of human tissue, and advised us to "go human whenever you can". He did recommend use of the model systems to complement human findings, but also emphasised the need to apply them appropriately, in accordance with the research question. Ultimately, he suggested confirming your findings in models in human disease, which is key in the process from the bench to the bed, and back. Afterwards, Laura Ouboter (the Netherlands) revealed part of the mystery behind endoscopically injected allogeneic mesenchymal stromal cells, which are able to alter the mucosal immune cell compartment. Following Laura, Dahham Alsoud (Belgium) gave his second talk of the afternoon, reporting on the effects of steroids on the prognostic accuracy of the whole blood PredictSURE test in IBD. At the end of the second session, Eirini Filidou (Greece) explained the development of human embryonic stem cell-derived intestinal organoids to study intestinal inflammation and fibrosis in vitro.
In the final session, Raja Atreya (Germany) gave an inspirational and mentoring talk on how to become a research group leader. By describing his own career path, he clearly illustrated the importance of an inspirational mentor, and recommended all of you apply for positions, grants and awards. His ultimate advice highlighted the advantages of collaborations and active participation in research groups to further expand your network. So, please do join our Y-ECCO Family!  To conclude this Y-ECCO Basic Science Workshop, we invited one of the previous ECCO Grant recipients, Andres Machiote (Germany), to present his work on how to target CD4 T-cell plasticity in patients with IBD.
We are aiming to further improve this yearly Y-ECCO Basic Science Workshop and to attract an increasing number of participants year on year. Accordingly, we (the Y-ECCO Committee) would greatly appreciate your feedback, ideas and suggestions for topics to be considered in future editions. Please do not hesitate to get in touch via This email address is being protected from spambots. You need JavaScript enabled to view it. or via our @Y_ECCO_IBD Twitter account. We look forward to meeting again in person and to welcoming you all at our 8th Y-ECCO Basic Science Workshop in Vienna in 2022, which will cover 'New challenges in Immunology' and 'Predicting the future'. In addition, we will have an exciting session on 'Getting published' with the editor of the Journal of Crohn's and Colitis, Laurence Egan. Stay tuned for the detailed programme, which will be made available via the ECCO Website and social media!
Finally, on behalf of the entire Y-ECCO Committee I would like to thank all speakers and participants for another successful edition of our workshop, featuring a lot of constructive interaction via the online platform. We do hope that many more young researchers will find their way to this unique workshop, which offers a more visible platform within the ECCO Congress in an encouraging and relaxing atmosphere! Perhaps you will be the next to receive a Y-ECCO Best Abstract Award. Congratulations to the 2021 laureates: Bobby Zhao Sheng Lo (Denmark) Craig Haifer (Australia), Ibrahim Al Bakir (United Kingdom) and Mirabella Zhao (Denmark)!
Browse through the gallery:
Pictures are subject to copyright © ECCO