Y-ECCO Interview Corner: Rupa Banerjee
Charlotte Hedin, Y-ECCO Member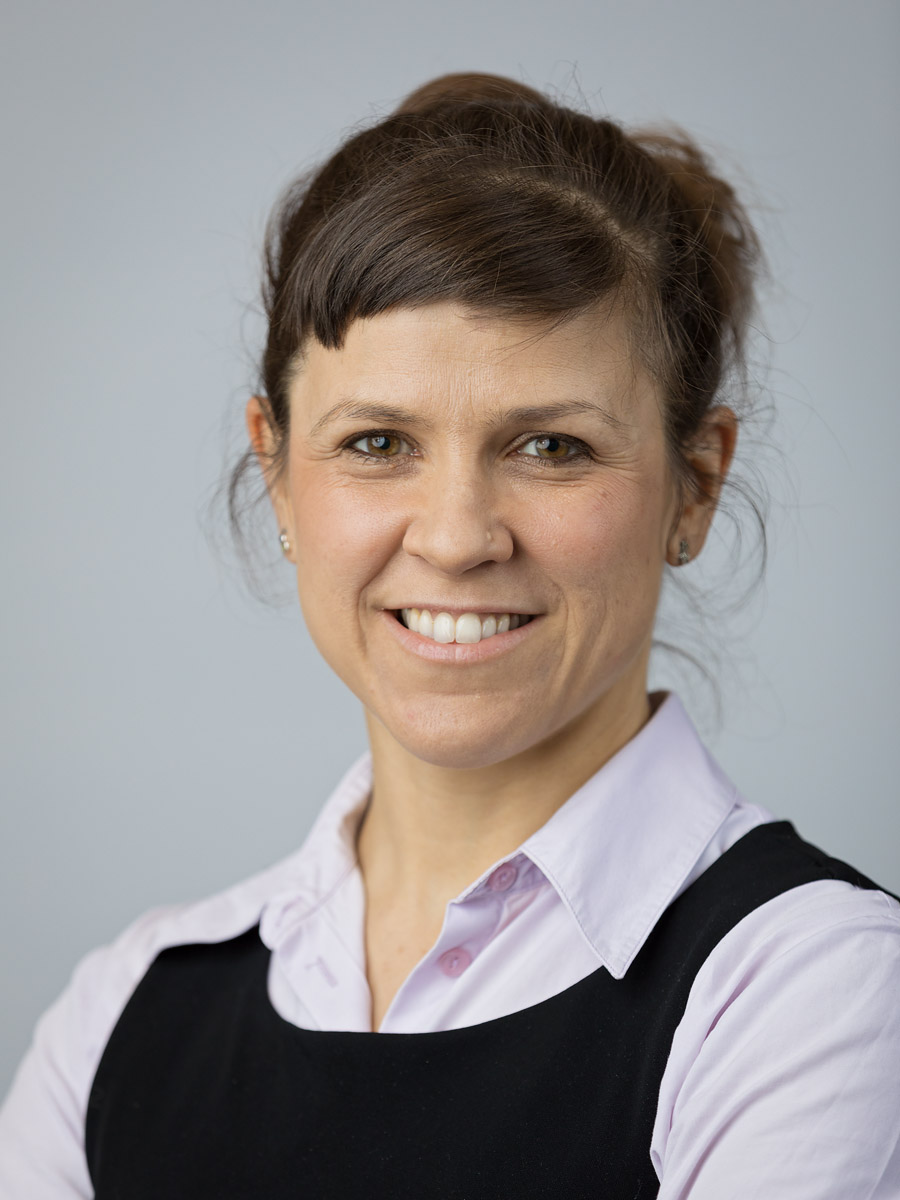 Charlotte Hedin
© ECCO

Dr. Rupa Banerjee is a senior consultant gastroenterologist in the Department of Gastroenterology and Director of the Inflammatory Bowel Diseases (IBD) Centre at the Asian Institute of Gastroenterology, Hyderabad, India. She is also Director of IBD Research with the Asian Healthcare Foundation, Hyderabad. 
Dr. Rupa established the first dedicated IBD centre of excellence in India in 2004. She has designed and maintains a 6500-patient database and biorepository for the centre detailing the demographics, type and course of disease and response to treatment in the Indian subpopulation.
Her primary focus has been optimal and affordable multidisciplinary care of IBD. The outpatient clinics run from early morning to late evening, and many of the patients are from middle- or low-income strata. The centre has adopted a large cluster of villages for screening for IBD, including blood and endoscopic evaluations free of cost to enable early diagnosis and with house-to-house surveys on the incidence and prevalence of IBD in the region.
Dr. Rupa is actively involved in research on IBD in the Asian region, focussing on the epidemiology, microbiota and genetic profile of this population for the purposes of optimisation and individualisation of the management of IBD. 
Dr. Rupa has initiated the IBD-ENC (IBD – Emerging Nations Consortium), comprising more than 20 countries in South Asia, Middle East and Africa, to promote collaborative work on IBD in these parts of the world. She has been the key person in the design of the interactive web platform for the IBD-ENC (www.ibdenc.org), which presents IBD news and the latest publications, discusses challenging cases and offers members the unique opportunity to create their own patient IBD registry.
Dr. Rupa has received support from the Helmsley Charitable Trust, USA for the Rural programme for early diagnosis of Crohn's Disease.
What led you into medicine?
I was brought up in a small town, which grew around a river valley project built for the purpose of hydroelectric power generation, flood control and irrigation. I was very good at mathematics and always liked science and knew that I would go into science and academia. In India it is very competitive to get a place to study medicine or engineering, and I took both these entrance examinations. I got through for both and perhaps it was more due to the influence of my parents and other people around me (or maybe the inner call to be able to directly solve other people's problems someday) that I finally landed up in medicine. I have always been a person who has had feeling for people, especially those who are not so fortunate. Today, when I touch so many lives during my professional career, I feel that I did take the right decision. In short, I drifted into medicine and I liked what I found there.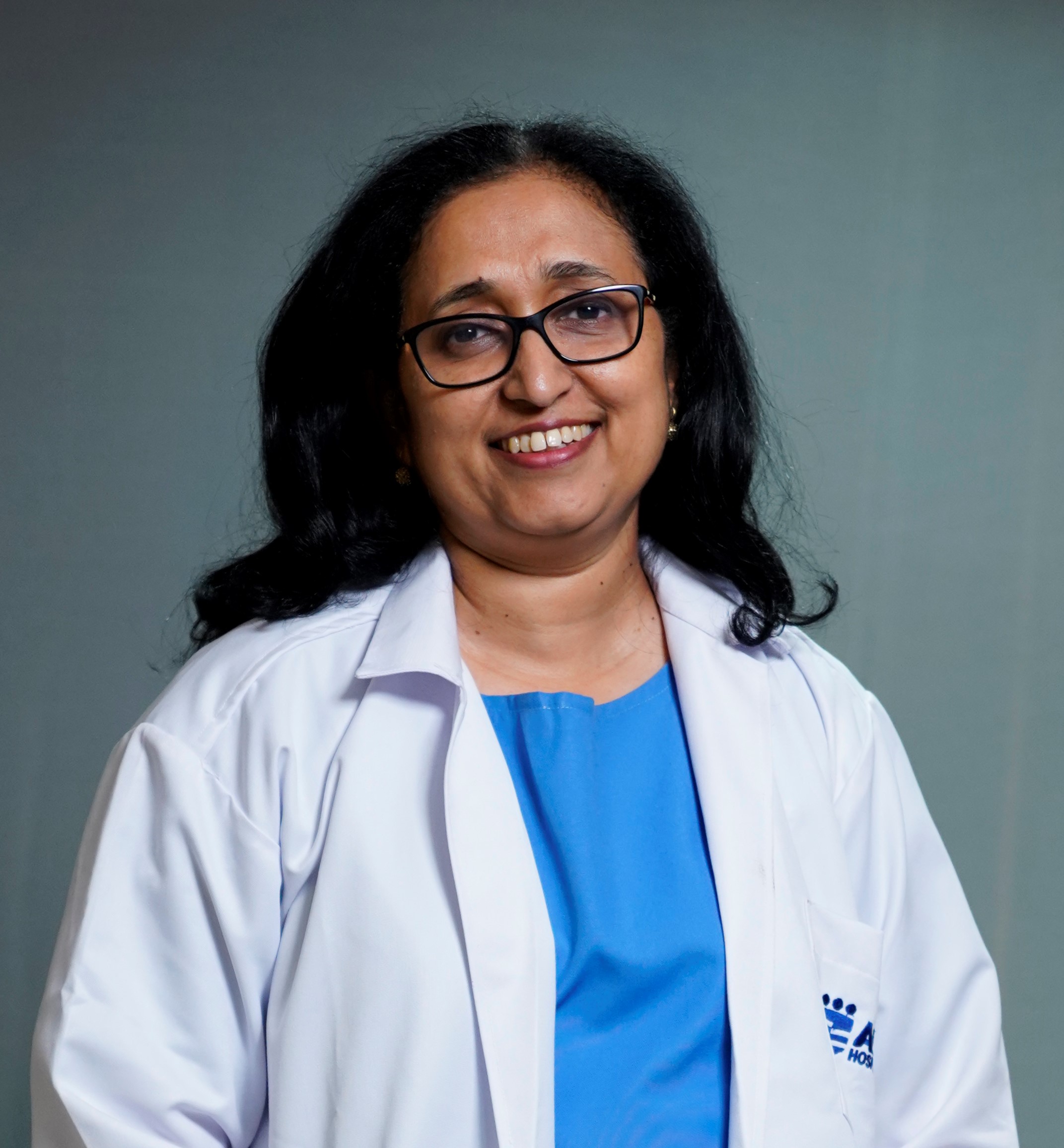 Rupa Banerjeee
How did it become gastroenterology and IBD – given that the prevalence of IBD is not so high in India?
This was again a simple story of being in the right place at the right time. After my graduation and post-grad studies in medicine, infectious diseases and tropical medicine, I worked for a few years as an attending consultant in gastroenterology in Delhi. I was lucky that I had the opportunity to join the Asian Institute of Gastroenterology (AIG), perhaps the largest single speciality gastroenterology hospital in the world – a unique centre solely dedicated to gastroenterology that serves over 80,000 patients annually.  And I found a mentor and guide in Dr. Nageshwar Reddy, the founder and chairman of AIG, who I would say is a true visionary. This was also an institute which was providing low cost and subsidised but quality care to a large population of patients from the lower income strata, which perhaps inspired me to work for the underprivileged as the years went by.
AIG was always known as the centre for major endoscopic procedures. I was initially attracted to learning endoscopy and enhanced imaging technologies. But on the other hand, I found that this was a time when we were seeing many patients coming with Inflammatory Bowel Disease. These were often young people at the active stage of life, and they were suffering because of inordinate diagnostic delays and treatment inadequacies. I started keeping a record of how many patients with IBD I was seeing; this was what would later become the IBD registry – in those days it was handwritten. I also started taking blood samples and storing them, wondering whether this might help to unravel the reasons for the rising incidence.
I soon realised that this was a disease which was emerging, and emerging fast, and there were no centres in the country focussing only on IBD. Career-wise that was an opportunity because there was a lot to be done. There were minimal publications, there was not much written, we did not know the epidemiology or phenotype or diagnostic strategy for the disease – so there was a lot to explore. On the other hand, I thought this was a population which needed help. Around 2004, I started the first IBD clinic and gradually over the next 10 years we were seeing hundreds of patients.
Since then we have slowly expanded to become a fully fledged IBD centre with an automated online registry and biorepository of all patients. We have a basic science unit with geneticists, we have TB PCR facilities, a dedicated microbiome lab and stem cell transplant facilities and on the clinical side we have an entire endoscopy unit performing advanced diagnostic and therapeutic procedures and transrectal ultrasound, endocytoscopy and faecal transplantation in addition to regular medical and surgical services. We now see the more complex cases from the entire country and also from neighbouring countries like Bangladesh, Nepal, Sri Lanka, Afghanistan and Thailand.
What do you think the differences are between a typical European IBD centre and your IBD centre in India?
If you were to come here, the first striking difference you would notice is the huge volume of patients. This brings with it a different concept of time management. You cannot, in our setting, decide on specific timeslots and a specific number of patients for a morning clinic for example. We deal with many walk-ins, many patients without an appointment – even for regular follow-ups. For us, the principle is, if the patient is there, we will see them and try to do the best that we can. When I enter the hospital at 8 in the morning there is already a crowd of patients waiting. We have a day care concept since most patients, particularly those from the districts, can't afford to stay the night. Most of the investigations are done on the same day and our colonoscopy lists drag on until late at night. Once the reports are available, we write a prescription the same day for 80% to 90% of patients so that they can get their treatment and take the late-night bus home. 
The need for a socioeconomic adjustment of treatment is another unique dilemma we face. The situation is quite different from that in the Western world. A large majority of our patients do not have health insurance and belong to the low-income strata. For example, we have patients who simply cannot afford biologics, particularly long-term maintenance therapy. As a consequence, azathioprine usage continues to be high and every time we use a biologic there is a definite exit strategy. So, everything in our practice runs on the basis of adapting care to the population we serve.
Additionally, the diagnosis of IBD can be difficult in a region where infectious diseases rule. Patients frequently get antibiotics, often several courses as these are available over the counter. The differential diagnosis between Crohn's Disease and tuberculosis is an everyday challenge often resulting in empirical antitubercular therapy.
In fact, we have developed our own algorithm, which has just been published in the Lancet, whereby in the event of a diagnostic dilemma we start with TB medications but reassess at 2 months. If at 2 months the patient is doing well on TB medications alone then they continue with that; if they are not doing well we recheck the colonoscopy and then make a decision on further diagnostics. However, if we start TB treatment, we complete the full treatment course, because even in IBD patients, TB can coexist and we risk creating resistant variants in the community with injudicious use of anti-tuberculous therapy. So, for a TB endemic region the treatment algorithms are sometimes different.
So, do you think that in your practice you are better than we are at getting the most out of the older, cheaper drug?
It is not only India, the whole world needs to think about cost effectiveness on a greater scale. There are things that can be detected on ultrasound and you don't always need a CT scan in every patient. There are areas where we do a transrectal scan for a simple fistula rather than an MRI. Sometimes instead of checking the full liver function tests, we check only the protein. I still see the need for and benefit of low-cost salazopyrin in mild disease and azathioprine as the first-line step-up therapy for steroid-dependent disease. We sometimes need to manage without biologics for those who cannot afford them or to reserve them for more severe disease. This saves money for the patient, and over time we have learned to cost optimise our treatment, providing low-cost treatment options all the time.
You were instrumental in setting up the Emerging Nations Consortium – what are its aims?
IBD in South Asian countries, the Middle East and Africa – despite the vast geographical diversity – has a common thread: IBD is emerging rapidly in these areas irrespective of socioeconomic status or the rural–urban divide. On the other hand, this is a region where IBD is not considered a public health problem, there is no national registry and there is limited awareness of this disease. The burgeoning clinical load also highlights the poor affordability of high-end drugs. Differentiating IBD from GI infectious diseases is again an issue which is peculiar to this region as compared with the rest of the IBD world. Genetically we are not the Caucasian West, nor are we the same as the Far East. Our diet is different, too. More than two-thirds of the world's population live in this part of the world. However, there is very limited data from these regions.
The IBD-ENC (IBD Emerging Nations Consortium) initiative was started keeping in mind the emerging nature and increasing incidence of IBD in this part of the world and the similar challenges that we face.
The primary mission of the IBD-ENC is to Engage, Educate, Empower All IBD Care Providers. We aim to generate local data, increase IBD awareness in this region and ultimately identify optimal treatment strategies and algorithms more suited to the region. Overall, we aim to learn and share from each other, to develop best practice for this region.
 Tell us more about the mobile units
The IBD centre also runs a unique rural mobile health programme. We have identified a large cluster of villages (mandals) on the outskirts of the city of Hyderabad. We have been doing a door-to-door survey to identify the incidence and prevalence of IBD in rural India and ensure early diagnosis. We go out with our mobile vans and set up the clinic in the village. At the same time as carrying out the research we are also providing treatment – providing treatment for the people at their doorstep. It is kind of like a social service, with collection of important epidemiological data at the same time. That is a passion area for me – you can see the impact you are having when you see people coming out, ready to wait under the trees for hours to get their investigations done.
The mobile unit is housed in a big van where we have installed an entire endoscopy set up, including the power, light source, scopes, washing and cleaning equipment and a mobile ultrasound unit. We also carry auto-analysers for card-based basic haematology and basic biochemistry, strips for blood sugar testing and an ECG machine. We have a young dedicated team and we recruit local field associates who help with the house-to-house surveys and data collection. There is a transmission system with the van that ensures direct connectivity to the main hospital. So, our fellows and registrars in the field can connect to the hospital to get guidance and advice. And of course, if there is any patient who has become very sick, we can transport them back to the hospital so that we can give them adequate care. And in the process of doing this we get valuable epidemiologic data and science. It also a joy to get out to those villages; it changes you somewhere and gives a sense of fulfilment to be in those places.
How has Covid affected your practice?
Of course, Covid has been a very difficult time for us as doctors.  Initially, we didn't know what to expect and for once we were in totally unchartered territory.
For the patients with IBD it was perhaps much more difficult. Normally we have a lot of patients from the remote districts and villages. There are very limited IBD services in these peripheral health care settings and lockdown prevented travel. Many patients who were on biologics actually stopped their drugs because the local centre was not confident about giving the infusions, primarily because they lacked information on what to do with immunosuppressant biologic drugs in IBD in the context of Covid. Then there was short supply of certain drugs in the district pharmacies. We actually called up many patients enrolled in our IBD registry to counsel and reassure them regarding medications.
As the pandemic situation stabilises, we are again seeing a flow of patients back to the centre. 
But I realise that with the ongoing pandemic, general physicians are going to see more and more IBD. The awareness about IBD needs to reach the primary care centres. The pandemic has taught us the importance of continuity of care between primary, secondary and tertiary care. Of course, we have online consultations but there are always patients who need to come to the hospital and Covid has taught us that they don't always need to come to Hyderabad – it is an advantage if they can be seen locally.
How do you manage work–life balance? Do you have any advice for young IBD-ologists as to how to maintain a healthy balance?
Sometimes we do try to "practice what we preach". Managing the work–life balance is more of a practice. One needs to learn to be "here and now" rather than "there and then". If you think about it, time is actually not a factor. When you are at work, you are thinking about the patients you are attending to. When you are driving back from work, you need to concentrate on the road, not on the cases you have seen during the day. If I am watching a movie with my daughter, or, when she was younger, telling her stories about Cinderella – you are in a different place. Or now, when she is telling me something about her new college life, I need to be fully with her. When I am on holiday, my phone is on, but I do try to make an effort not to be too distracted by it. Well, I too need some practice in the "balancing act", but I am getting there.  So far, as long as my daughter doesn't complain I feel I might be managing it.
 You gave a talk at ECCO a couple of years back about your IBD service in Hyderabad which was met with an unprecedented standing ovation. What do you think it was that really inspired people? Why was your presentation so impactful?
It was humbling for me actually; I was overwhelmed talking in such a big forum and then getting that reaction. But you know, perhaps it was because it was a simple story, so it touched the heart. In the modern-day race for career, in the realm of sciences and technology, in our busy schedules, empathy is something we often forget. Empathy for our patients and planning everything else, your research, your career, everything else around that basic empathy is what touches everyone.
What barriers have you faced in your career?
I really can't think of any barriers I faced in my career. I have been fortunate to work in an area in which very few other researchers were interested – at least in this part of the world. As a student I had the full support of my parents and later on of my family. I have been lucky enough to have been mentored by stalwarts, be it in my college or be it in my professional life. I was helped with the right resources and support to ensure that we were all working toward a common goal. I suppose I was also at the right place in AIG to see the story of Indian IBD unfolding in front of me, with the increasing numbers of cases. Dr. D. Nageshwar Reddy has been my biggest mentor and guide – his foresightedness that proper investment was required to understand the aetiology, diagnosis and management of this emerging disease in the Indian scenario. His phenomenal support has really shaped my career.
What do you do when you're not working?
I have a six-day working week with long hours. I therefore try to make the most of the snippets of spare time in between. The morning cup of tea with the traditional newspaper is my most favourite part of the day. I like walking and I like to be out in the nature. I particularly like going on late evening walks: it gives me time to think, clears the mind and helps me to get rejuvenated after a busy day.
And well, doctors watch Netflix too.  It is always nice watching the occasional online movies with my daughter – from the age-old Friends to the more recent "Anne with an E".
I do also have books on my bedside table. I try to read a few pages, usually after dinner. Ultimately, despite busy schedules the quiet family dinner together every night makes everything worthwhile….