SciCom F&G: Continuous Growth and New Developments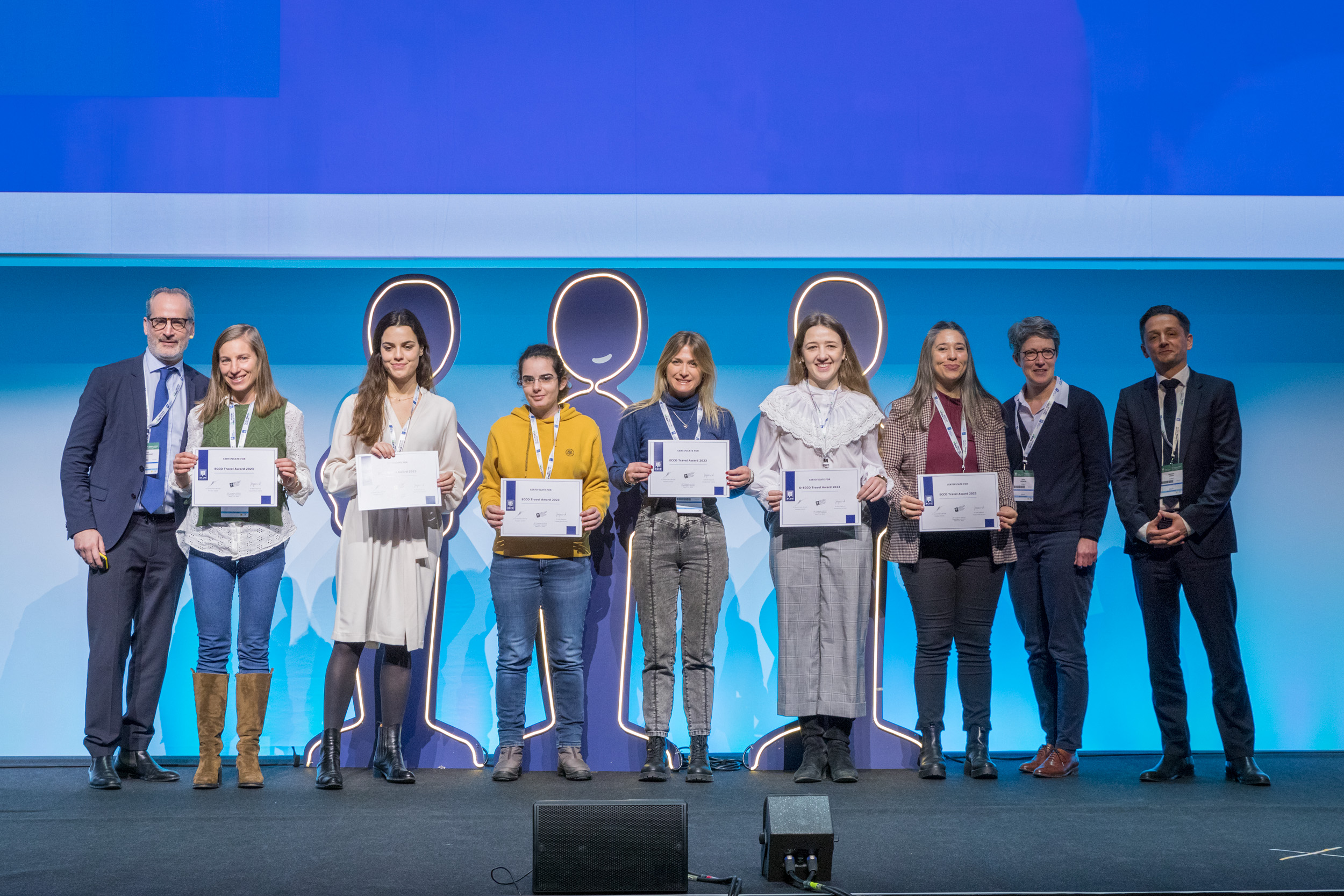 Travel awards ECCO'23


© ECCO



This year, available funding for ECCO Fellowships and Grants Programme (F&G) increased to 1.9 Million Euros for this year's Call 2023 (to be awarded ECCO'24), this is the largest funding volume to date. With diverse funding streams for innovative research and international collaborations such as the Pioneer Award and the new Global Grant as well as those specifically for early career scientists, Dieticians and Nurses, the ECCO F&G Programme has really grown in the last five years.
From its inception in 2008 with just three categories: the ECCO Grant, Fellowship and Travel Award, today, however, F&G Programme now offers 12 different categories with a total of 26 grants/awards available. Overall, ECCO has provided funding to 277 awardees since 2008.
SciCom introduced the ECCO flagship Pioneer Award in the 2017 Call; designed to promote original proposals with convincing impact potential, in single and multicentre projects over two years – this proved to be a very popular format shooting up from 4 submissions to 16 in just a few years. Typically, these proposals are of great quality and highly innovative – indeed the competition was so close that two awardees were selected last year.
Expanding the reach of the ECCO F&G Programme among the IBD community of specialists', new awards were created in recent years such the N-ECCO Research Grant launched in Call 2016 and the D-ECCO Research Grant introduced in Call 2022. These funds focus on involvement of junior research IBD Nurses and Dieticians in research projects at their home institute. The IIS Registry Grant, recently launched by ClinCom, is a strategic grant for the promotion of research using a registry tool such as the European United Registries for Clinical Assessment and Research [UR-CARE] and now with two awards available this year.
After travel restrictions during the COVID-19 pandemic of 2020-2022, SciCom are pleased to see interest rebuild in Fellowships and travel again and last year, exceptionally, 10 Travel Awards were given out; whilst the N-ECCO and D-ECCO Travel Awards enable rare exchange possibilities. In the future, SciCom considers exchange programs beyond academic research, such as Observerships for surgeons.
The ECCO Grant is the most popular format, designed for short basic and/or clinical research projects, demand far outstrips supply – this year with 39 applicants competing for 8 available grants, SciCom looks to industry to help meet requirements.
ECCO also supports several inter-society awards fostering international cooperation such as the ECCO-AOCC Visiting Travel Grant for Asian-European exchange and the IBUS imagery research grant. The spirit of connection continues with the new Global Grant – designed to expand and strengthen the ECCO global network through research partnerships between centres from ECCO Member Countries and non-ECCO Member low income or lower-middle income countries. There are great possibilities with the grant and the first awardee will be announced at ECCO'24 in Stockholm, fitting the congress theme of Crossing Borders in IBD
This Call 2023 for Submissions has attracted 84 applications in all categories and the review process is now in flow.  With the growing F&G Programme comes the substantial task and responsibility to allocate additional IBD expert reviewers (each application has a minimum of 4 reviewers) who give their time and effort to ensure ECCO's high scientific standards.  ECCO has a positive reputation for rigorous science and our guidelines and publications are therefore trusted as reliable sources of information worldwide. We treasure the reviewers of ECCO and if you would like to join your cohort of specialist peers, and to help direct future ECCO-funded research projects, please be in touch This email address is being protected from spambots. You need JavaScript enabled to view it..
ECCO Office on behalf of SciCom