ECCO Fellowship Study Synopsis: Sudharshan Elangovan
Sudharshan Elangovan, ECCO Fellow 2018
TSG-6, a potential new therapeutic target in fistulising Crohn's Disease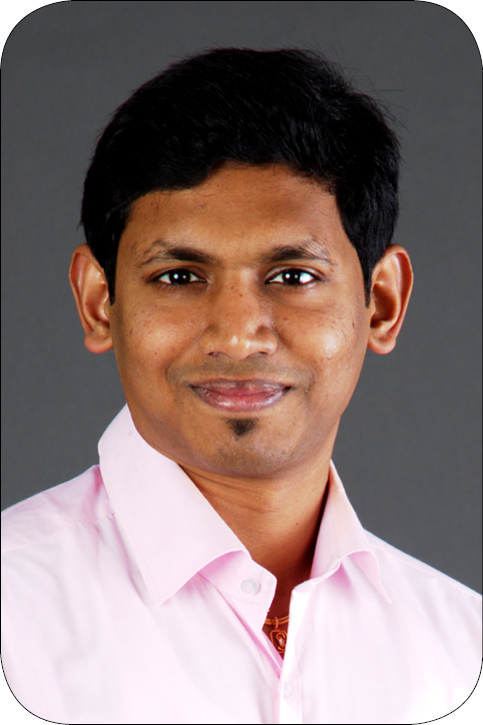 Sudharshan Elangovan
© Sudharshan Elangovan

Background
Fistulising Crohn's Disease (CD) represents a demanding, complex, and as yet unresolved issue, characterised by lesions with active pus drainage through the external fistula openings. Despite advances in understanding of the pathophysiology, to date there are no specific and efficient therapies or molecular markers for its treatment or prevention. TNF-α stimulated gene/protein-6 (TSG-6), an anti-inflammatory protein produced in response to signals from injured tissue, has been shown to exert remarkable therapeutic effects on colitis and on wound healing in various disease models.
Aim of research
The central hypothesis addressed in this proposal is that TSG-6 represents a potential new treatment for perianal fistula. TSG-6 is produced by a variety of cells, including mesenchymal stem cells (MSCs), in response to a wide range of pro-inflammatory factors, such as TNF-α, IL-1 and LPS, as well as various growth factors, including TGF-β, FGF and EGF. Once secreted, TSG-6 has been demonstrated to improve wound healing by limiting macrophage activation, inflammation and fibrosis. Our primary aim will be to characterise the role of TSG-6 and to establish whether it contributes to acceleration of wound healing or can suppress fistulisation in CD patients.
Methodology
Gene expression analysis will be performed on whole mucosa and primary isolation of epithelial cells, fibroblasts and mononuclear cells on CD fistulas. Furthermore, organoids will be subjected to wounds and will be treated in the presence of TSG-6. Perianal wound or enterocutaneous fistula will be created in WT and TSG-6 KO mice and then treated locally with recombinant TSG-6. Finally, regeneration of the wound, along with pro-inflammatory response genes, matrix metalloproteinases, macrophage recruitment and immunosuppressive functions, will be evaluated in the presence and absence of TSG-6.
This project will be performed over 24 months. In the first 6–12 months we plan to recruit and perform gene expression analysis, while in vivo experiments will be performed between 12 and 24 months.