Meet the JCC Authors: Interview with Parul Tandon
Nuha Yassin, ECCO News Associate Editor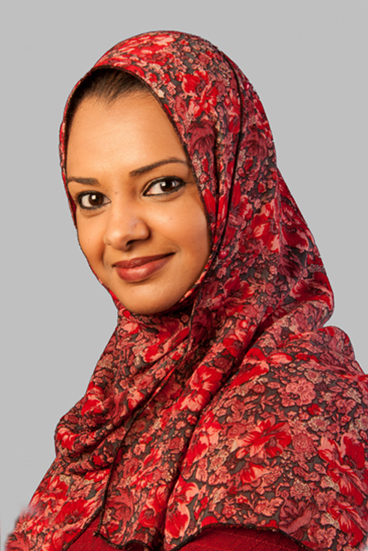 Nuha Yassin
© ECCO

Welcome to our series of interviews with the Author. I am Nuha Yassin, a consultant colorectal surgeon in Birmingham, UK, and one of the associate editors for ECCO News. I am delighted to be joined by Parul Tandon from Toronto, Canada.
Parul, thank you for your time today. Tell us a bit more about yourself and your professional background.
Thank you, Nuha. It's a pleasure to be here. I am a gastroenterologist with a clinical focus on inflammatory bowel diseases, at the University Health Network, University of Toronto. I graduated from gastroenterology training at the University of Toronto and completed inflammatory bowel diseases training at the Mount Sinai Hospital in Toronto. I am also an Eliot Philipson Clinician Scientist Scholar and a clinical epidemiology PhD student at the Institute of Health Policy, Management and Evaluation, University of Toronto.
Thank you, Parul, it's an impressive resume. Can you tell us about your recent JCC publication please?
We published the "Differences in Healthcare Utilization in Women with and without Inflammatory Bowel Diseases During Preconception, Pregnancy and Postpartum: A Population-Based Cohort Study" in the Journal of Crohn's and Colitis and are excited to discuss the overall summary of the paper. Using large and validated administrative databases at the ICES in Ontario, Canada, we were able to accurately identify a cohort of women with and without inflammatory bowel disease who had completed a live singleton pregnancy from 2003 to 2018. We assessed health-care utilization, including ambulatory visits, hospitalizations, emergency department visits, and prenatal care visits, between women with and without IBD, from 12 months preconception to 12 months postpartum. We also assessed specific reasons for hospitalizations and emergency department visits during the total follow up period.
There's a huge value and a lot to learn from real life data and cohort studies. Many congratulations on yours. What are the summary of your findings?
Overall, we captured over 9000 pregnancies in those with IBD and over 1.7 million pregnancies in those without IBD. We observed that women with IBD had significantly increased ambulatory care visits, hospitalizations, and emergency department visits from preconception to postpartum. The main reasons for hospitalizations and emergency department visits included venous thromboembolism (almost three-fold increased proportion on unadjusted analysis) and digestive related concerns. Finally, we also observed that women with IBD had greater number of prenatal care visits with an obstetrician and were more likely to receive "adequate" prenatal care based on validated indices. All in all, we concluded that women with IBD appeared to have greater acute care health-care utilization and more prenatal care as recommended by current guidelines.
Do you think the findings will have an impact on current clinical practice?
We believe the findings of our study have significant health policy implications. Given the greater acute healthcare utilization from preconception to postpartum, our study highlights an opportunity to determine ways to increase access to ambulatory care for women with IBD during high-risk periods such as preconception, pregnancy, and postpartum. Keeping patients out of hospital and increasing access to equitable and high-quality ambulatory care may reduce morbidity associated with unanticipated hospitalizations particularly during high-risk periods such as pregnancy. 
That's brilliant, Thank you, Parul. What's next for you and your research group?
In terms of next steps, our group is assessing the impact of social determinants of health, such as immigration status, on health-care utilization during preconception, pregnancy, and postpartum. 
Will you be seeking any collaborations with ECCO friends and colleagues?
We hope to work with our ECCO colleagues to work towards the development of standardized and high quality IBD care pathways during high risk periods such as from preconception to postpartum.
That's brilliant. Thank you very much for the summary of your paper and we look forward to your future work.
Posted in ECCO News, Meet the JCC Authors, Volume 18, Issue 3