Report on the 3rd ECCO Endoscopy Workshop at ECCO'18
Giovanni Maconi, EduCom Member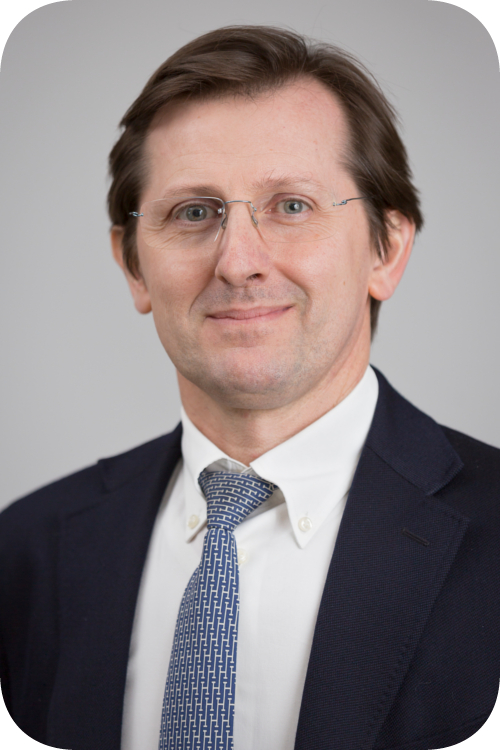 Giovanni Maconi
© ECCO

Participating speakers and chairs: Simon Travis (United Kingdom), Raf Bisschops (Belgium), Raya Atreya (Germany), Peter Irving (United Kingdom), James Lindsay (United Kingdom), Matthieu Allez (France), Massimo Fantini (Italy) and Peter Lakatos (Hungary)
The ECCO Endoscopy Workshop reached its 3rd edition in 2018 and has become a mainstay of the educational activities of ECCO. The workshop was organised by the Educational Committee (EduCom) and was designed to meet the needs of IBD specialists with some experience in endoscopy.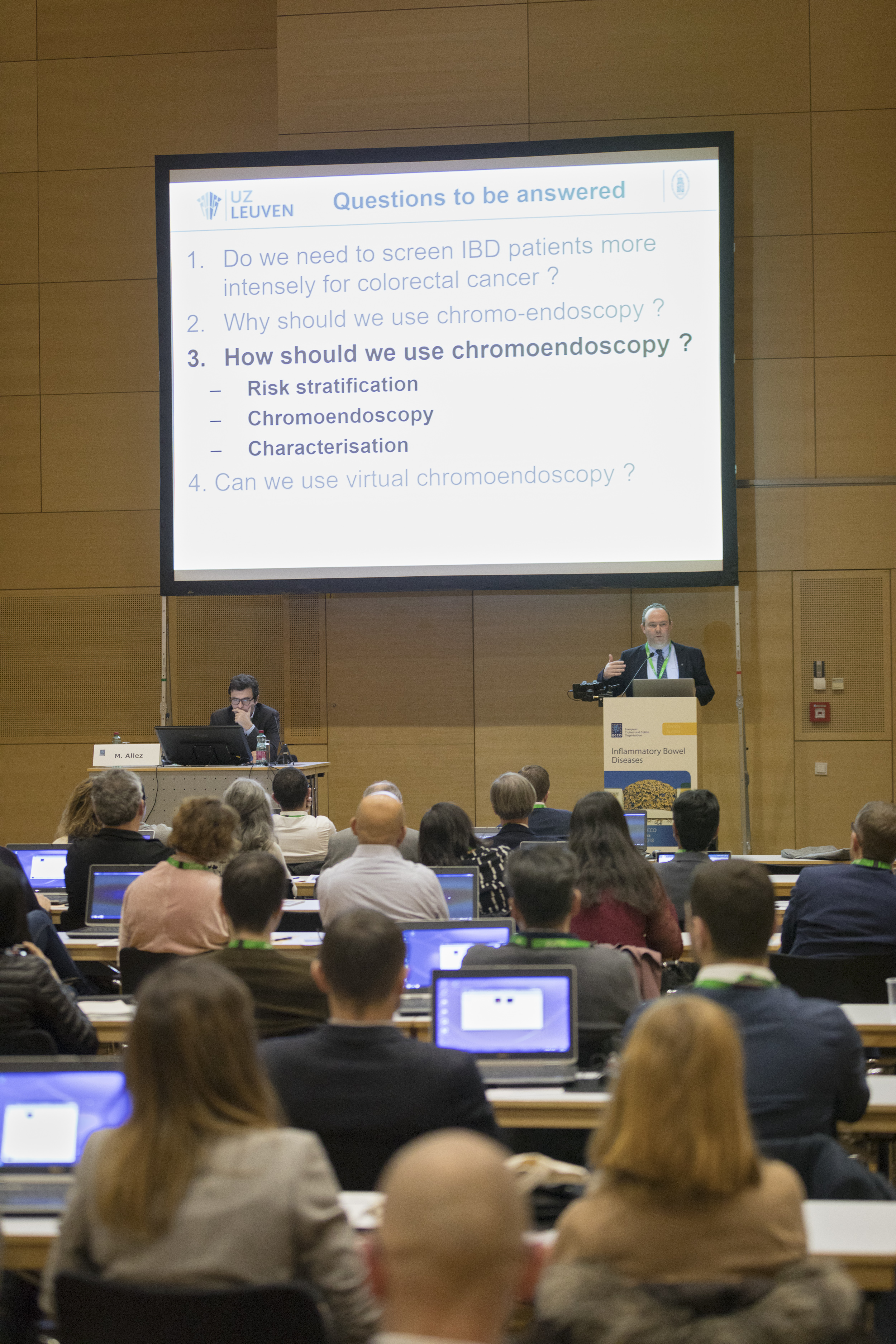 3rd ECCO Endoscopy Workshop
at ECCO'18, Vienna © ECCO

Given the success of the previous editions, the same structure was offered in 2018. The workshop included four sessions dedicated to endoscopic activity of Ulcerative Colitis and the appropriate use of endoscopic indexes of activity; indications and technical aspects of cancer surveillance, including chromoendoscopy; technical aspects of conventional and advanced therapeutic endoscopy and assessment of the small bowel; and ileo-anal pouch endoscopic activity. Each session included a lecture by an expert on the topic in question, followed by an interactive discussion based on videos and images of real cases presented on workstations.
As in previous years, there was very high interest, and to some extent expectation, regarding the course. Although a maximum of 80 participants was initially foreseen, the course was already fully booked several months in advance, with a long waiting list.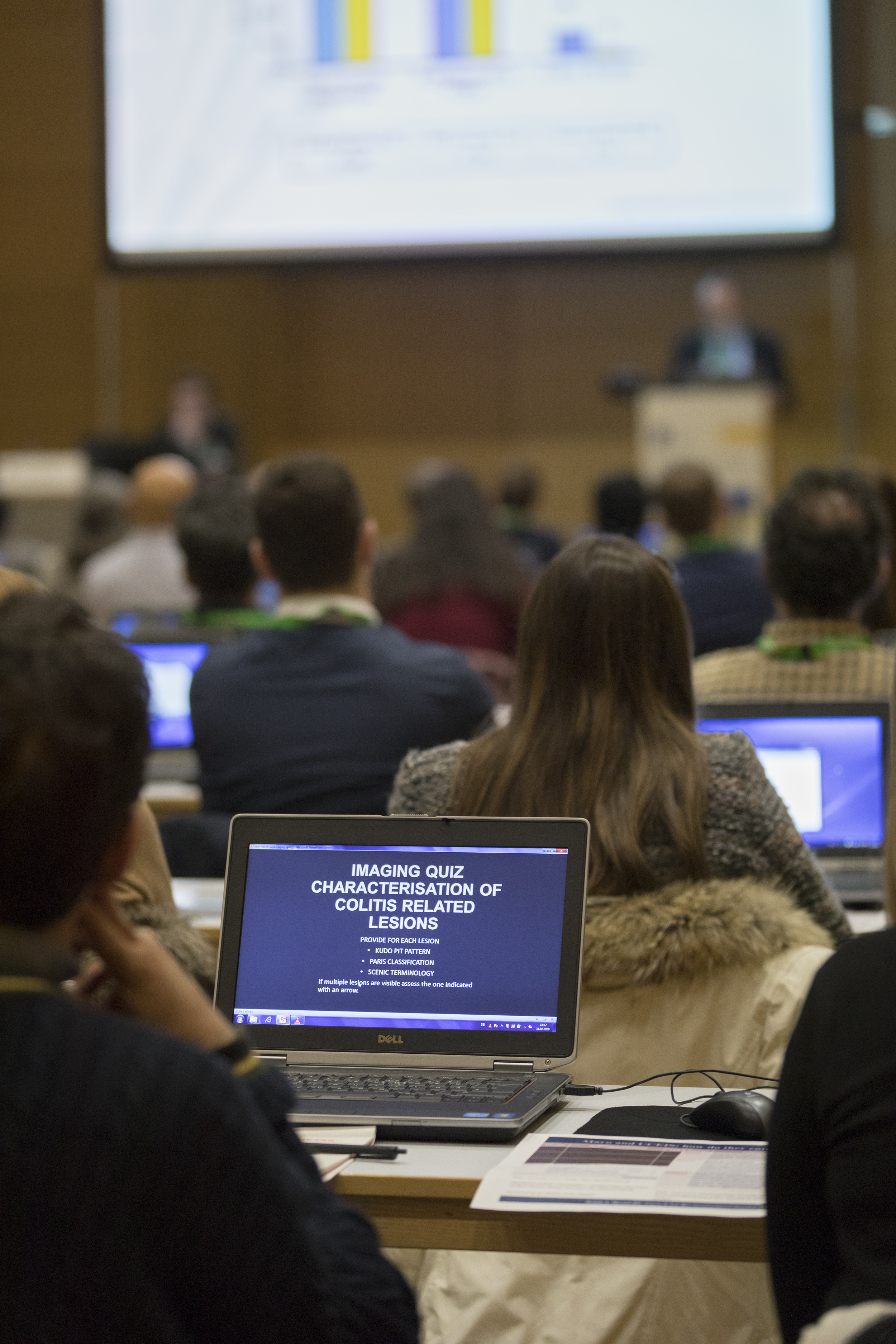 3rd ECCO Endoscopy Workshop
at ECCO'18, Vienna © ECCO

The introductory lectures presented the current state of the art and covered the most clinically relevant and important aspects of each topic. They were followed by cases that included videos and endoscopic pictures with specific questions to be answered by the participants. Participants could review the cases by themselves by watching the videos and images on workstations in small groups. Then, guided by the speakers and chairs, they were able to interact and share their experience with speakers, chairs and colleagues.
The course was highly appreciated by attendees, with a good overall satisfaction rate. Nevertheless, given the growing advancements in endoscopic technologies and in the field of endoscopic education, our task for the upcoming endoscopy portion of the new ECCO-ESGAR Imaging Workshop in 2019 will be to introduce new advances and further improve course interaction and practical educational outcomes. Therefore keep up to date on ECCO Educational Activities and do not miss next year's 1st ECCO-ESGAR Basic Imaging Workshop at ECCO'19 in Copenhagen.