Letter from the ECCO President
Silvio Danese, ECCO President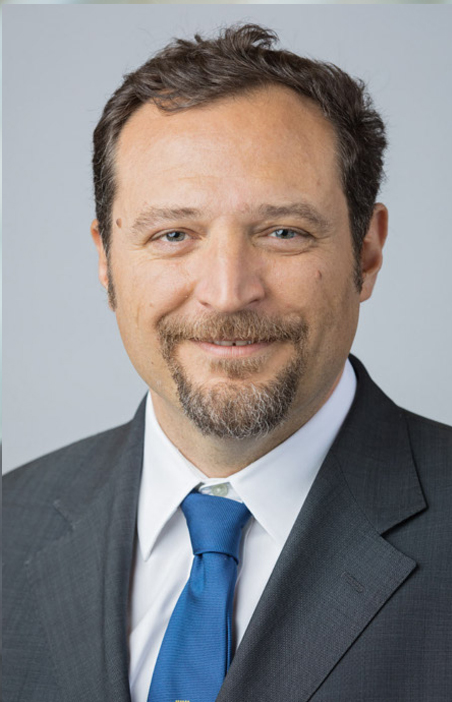 Silvio Danese
© ECCO

Dear ECCO friends,
Improving the care of IBD patients is one of ECCO's most valuable purposes. This goal is achieved through enhancement of our knowledge of Inflammatory Bowel Diseases. Two programmes highlighted in this issue of ECCO News move in this direction: The UR-CARE database, which seeks to achieve this goal through intense collaboration between researchers in Europe via a shared database, and the e-CCO Learning Platform, which many of you had the opportunity to experience during the 13th ECCO Congress in Vienna. This intiative is particularly exciting because it offers physicians a tool to fill in learning gaps using the ECCO IBD Curriculum. Both of these tools will contribute to reinforce the excellence of IBD centres.
Another highlight of this issue of ECCO News is the update from D-ECCO on elimination diets. Currently there is no exclusive IBD diet. Since this is likely one of the most common requests physicians receive from patients, one of our priorities in the near future is to work hard on finding proper guidelines offering dietary recommendations.
The ECCO Committees are also currently very active! 2018 is a very important time for IBD Nurses, as the Second N-ECCO Consensus Statements on the European Nursing Roles in Caring for Patients with Crohn's Disease or Ulcerative Colitis were published in March of 2018.
The best investigator-initiated study (IIS) Abstract Awards at ECCO'18 introduced that FMT ameliorates Ulcerative Colitis by increasing diversity and shifting microbial composition. The FOCUS study suggests that FMT therapeutic outcomes depend on specific bacterial taxa.
Many other scientific highlights are advancing our knowledge for patient best care. This includes biomarkers identification, which is one way to stratify patients based on their disease phenotype. In this issue you'll read a report from the PANTS study, which aims to identify the markers responsible for anti-TNF failure allowing us to tailor an individual therapy on the patient.
As we know, Crohn's Disease is a lifetime disease. The increasing incidence in children will be a burden which we will have to face shortly. In this issue of ECCO News you'll find discussions on the major challenges in using new drugs in children.
Many other educational activities have already been and will be planned, including 60 ECCO Educational Workshops. The 56th ECCO Educational Workshop was recently held in Athens and we will continue in September in Helsinki, Finland.
Finally, to advance in our field as clinicians, we are always in need of more research. And once again, ECCO supports innovative scientific research in IBD through Fellowships and Grants, which are awarded at each annual Congress. Check out the current call for applications for ECCO Fellowships, Grants and Travel Awards for more information.
Please stay tuned for more updates, and enjoy this issue of ECCO News!