Letter from the ECCO President
Silvio Danese, ECCO President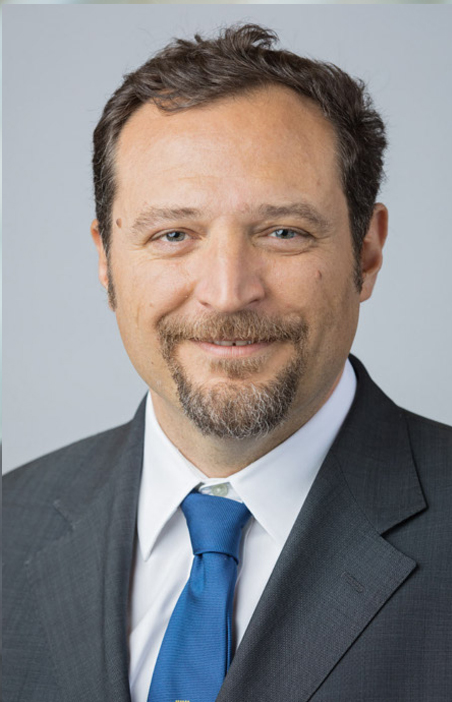 Silvio Danese


© ECCO



Dear ECCO Friends,
One of the ECCO Community's major aims is to create a network for data sharing that will allow researchers to address clinical issues through collaborative projects. Epidemiology research is one of the tools of value in filling the gaps in our knowledge of Inflammatory Bowel Disease through the collection of large prospective datasets. One highlight of this issue of ECCO News is the summary of the "hot topics" in Epidemiology as they emerged from ECCO '19.
As soon as the ECCO'19 Congress in Copenhagen ended, our community immediately started to work towards ECCO'20. A major goal of ECCO is to offer young gastroenterologists, surgeons, paediatricians, IBD Nurses, allied healthcare professionals and scientists an opportunity to improve their knowledge through courses and workshops. In this issue, you will find an overview of the Educational Activities at ECCO'20 and the preliminary Scientific Programme.
Abstract submission for ECCO'20 is now open! Please send your abstract for consideration. The ECCO'20 Congress will be better than ever and your prime research work deserves to be presented in Vienna!
This issue features a special message to new members of the ECCO Committees. SciCom welcomes Marc Ferrante and, for the first time ever, a surgeon, Antonino Spinelli, has been nominated as a member of GuiCom, in line with ECCO's translational approach. D-ECCO welcomed Lihi Godny, Eytan Wine and Dearbhaile O'Hanlon. Finally, S-ECCO welcomes Pär Myrelid as a new member.
Another highlight of this issue is the section dedicated to diet patterns and microbiome changes, especially in paediatric patients with CD. Diet modification might be a novel form of support in children, in whom the use of biologics has limitations and the disease causes issues like malabsorption and interferes with growth and development.
Because of the ageing of our patients and population, and the chronicity of the disease, we face an increasing number of elderly patients with Inflammatory Bowel Disease. In this issue of ECCO News, you will find results from the post hoc analysis of the REACT study discussing the safety and efficacy of early combined immunosuppressive drugs in the elderly population.
This issue also takes a particular glance at Y-ECCO, which offers young investigators opportunities to expand their scientific skills and develop their own research projects. Do not forget to take a peek into the Y-ECCO Literature Review, with its focus on predictors of anti-TNF treatment failure in naive patients with active luminal Crohn's Disease and the rates and characteristics of post-colonoscopy colorectal cancer in the Swedish IBD population. In addition, be sure to check the Y-ECCO Interview with Professor David Rampton.
Finally, I encourage all of you to read the results of the studies awarded with "The best investigator-initiated study (IIS) Abstract Awards" at ECCO'19.
As you enjoy this issue of ECCO News, be sure to stay tuned for more updates!