Letter from the ECCO President
Silvio Danese, ECCO President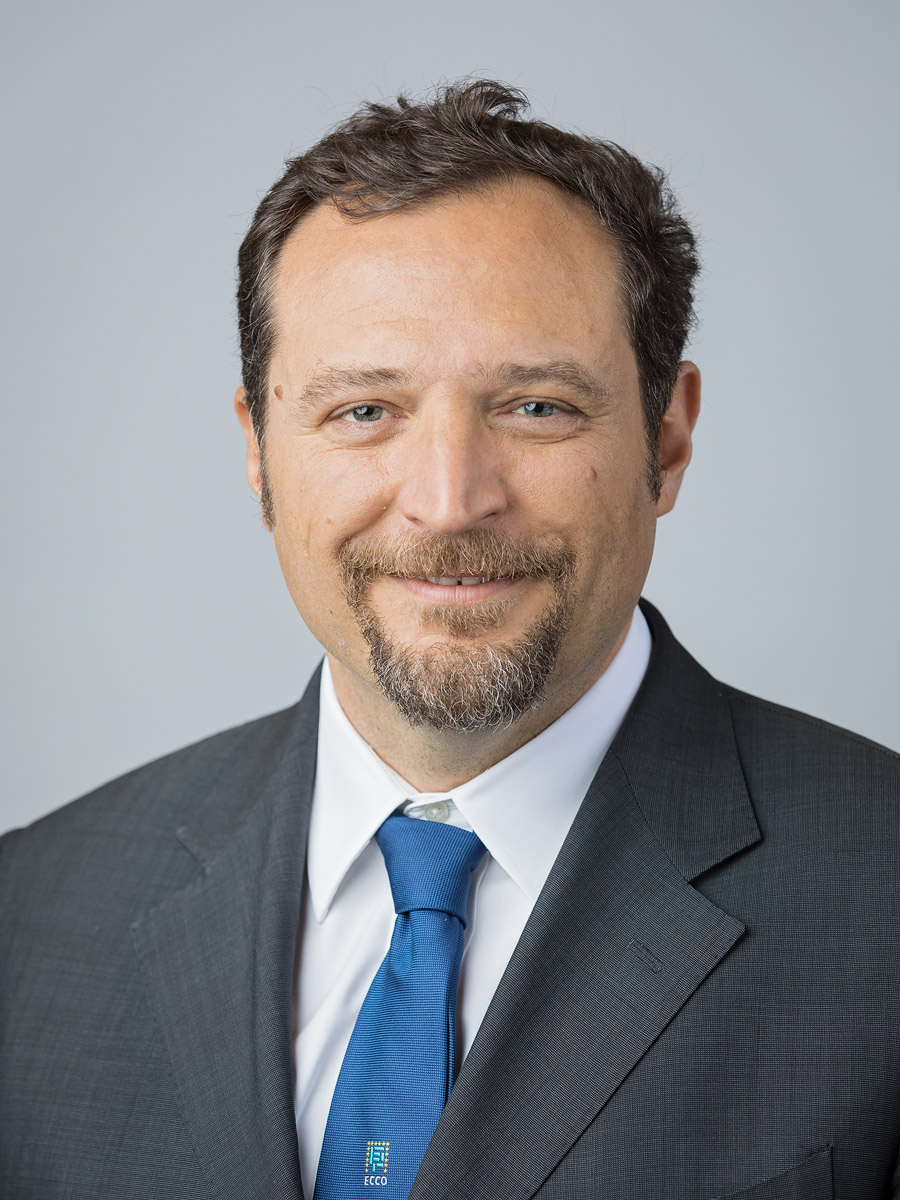 Silvio Danese


© ECCO



Dear ECCO Friends,
Our annual meeting is just around the corner!
ECCO 2020 in Vienna offers physicians, researchers, nurses and dietitians the opportunity to come together and reflect on our current landscapes in order to align our activities. The meeting will feature plenary sessions, poster sessions and collateral initiatives that merge evidence and experience to empower participants by equipping them with the knowledge and skills needed to provide the best outcomes for patients.
With this purpose in mind, ClinCom is organising several sessions during the upcoming ECCO Congress in Vienna, targeting clinicians, nurses and industry. The 5th Basic ECCO:EduCational COurse for Industry will aim to provide a state of the art introduction to IBD for both corporate and non-corporate members and the 7th ClinCom Workshop will focus on two hot topics in the world of IBD clinical trials.
With a view to ensuring that ECCO's major goals are met and quality maintained, during UEGW'19 the 1st Council of National Representatives Meeting reviewed relevant results from the Strategic Survey on ECCO Activities and discussed important topics such as ECCO Education, Grants and Fellowships. I strongly suggest that you read the report from the Council.
I never tire of acknowledging the important contribution made by nurses in the IBD community. N-ECCO is offering an outstanding range of clinical and educational opportunities for nurses attending the ECCO'20 Vienna Congress. As research is one of the goals of ECCO, be sure to register for the 6th N-ECCO Research Forum, which has the aim of helping nurses to develop research questions, to set up and run clinical trials, and to learn more about clinical trial terminology and processes as well as issues such as patient recruitment.
Collaborative projects, such as ECCO Topical Reviews, offer a unique opportunity to increase communication between ECCO Members and to encourage clinicians and researchers from across disciplines to work together in order to achieve a common goal. In this issue, you will find reports on the ECCO Topical Review on Perioperative Dietary Therapy in IBD.
The increase in medical options for IBD has had a favourable impact on long-term outcomes. However, studies have shown discordant results. In this issue, a UR-CARE teaser by Christianne Buskens, a member of S-ECCO and recipient of the ECCO-Pfizer Research Award 2019, explores whether the expanding armamentarium of medical options leads to postponement of colectomy with an attendant increase in the incidence of dysplasia and colorectal cancer.
I am sure you will enjoy the inspiring Y-ECCO Interview with Kaija-Leena Kolho and the Y-ECCO Literature Reviews on the efficacy and safety of mirikizumab, on infliximab induction regimens in steroid‐refractory Acute Severe Colitis and on the cost-effectiveness of adalimumab from the CALM trial.
I also recommend that you read the interesting GuiCom reports on CD guidelines using GRADE methodology, which will be published in JCC at the beginning of 2020.
Another highlight of this issue of ECCO News is the reports on Educational Workshops that took place in 2019: the 64th ECCO Educational Workshop in New Delhi, the 62nd ECCO Educational Workshop in Cyprus and the 6th S-ECCO IBD International Workshop in Brazil. Discussion of traditional ECCO cases within the context of a different population and health care system offers physicians from all over the world the opportunity to share opinions and treatment strategies.
I encourage all of you to read the ECCO Grant Study Synopses to learn about ongoing studies that received awards during the ECCO'19 Congress.
Finally, I would like to draw your attention to the great opportunities offered by ECCO. Be sure to read the personal experience of the recipients of N-ECCO and ECCO Travel Awards in 2019!
See you all in Vienna for the ECCO'20 Congress!