Letter from the ECCO President
Laurent Peyrin-Biroulet, ECCO President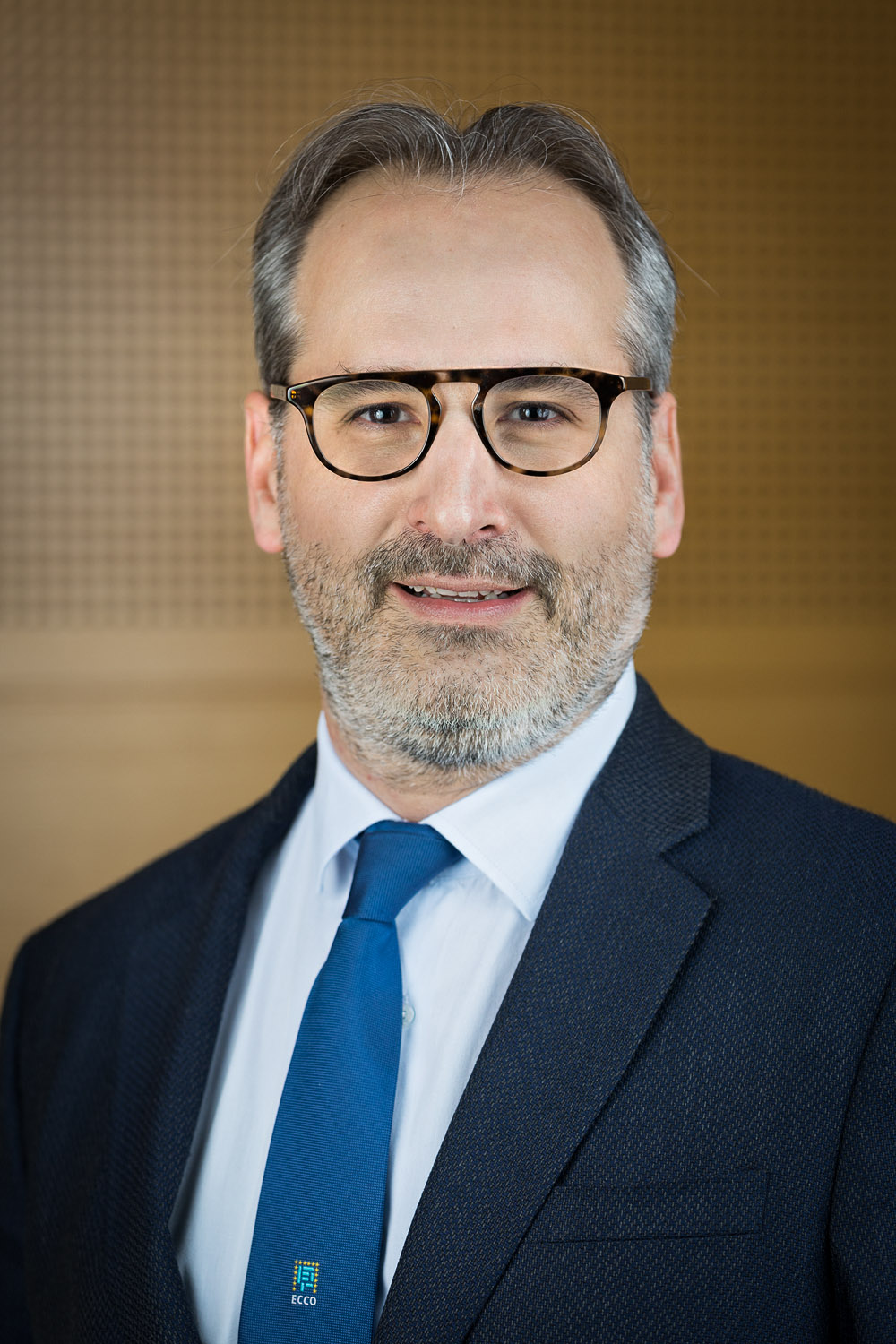 Laurent Peyrin-Biroulet


© ECCO



Dear ECCO IBD Community,
Dear ECCO Friends,
We are all facing the challenges posed by the global COVID-19 pandemic. The numerous virtual meetings that are held every week have helped us to realise how important real interaction is in a community, and this is especially true for ECCO. This virus has forced us to develop virtual clinics that allow our patients to stay at home and reduce the disease burden. This is probably the only benefit of the pandemic.
This new issue of ECCO News shows that all ECCO Activities are continuing during the quest to find an effective vaccine for COVID-19. In this regard, I would like to thank all ECCO Committee Members as well the ECCO Office, who are still working hard during this tough period.
In the upcoming issue of JCC, the joint ECCO-IOIBD initiative will be providing guidance for the management of IBD patients during the COVID-19 pandemic.
As a highlight feature, this ECCO News Issue includes the recorded interview between our recently elected GB Education Officer Fernando Magro and the ECCO News Associate Editor Ignacio Catalán-Serra. You can also find an interview with the new President-Elect of ECCO, Britta Siegmund, in the Y-ECCO Interview Corner. Her career can be taken as an example for the new generation of IBD physicians.
Let's stay with our youngest ECCO Members: Landmark recent articles are highlighted in this issue thanks to Y-ECCO. Three great literature reviews together with audio podcasts provided by Y-ECCO are awaiting you.
ECCO Fellowships and Grants provide fantastic opportunities to improve the quality of care of IBD and to facilitate cutting-edge research across the world. Learn more and read the report by Arshdeep Singh on the ECCO-AOCC Travel Grant and his visit in Helsinki, Finland. The Calls for the next round of ECCO Fellowships and Grants will be out in January 2021.
Shaji Sebastian provided great report on the 5th IBD Study Group meeting, which took place at ECCO'20. Follow the eNewsletter and learn the new deadline for submitting a proposal for the upcoming 6th IBD National Study Group Meeting, which will be held during the next ECCO Congress in Copenhagen.
Also, you can find three new country member profiles in this issue: Czech Republic, Lithuania and Switzerland.
Before concluding, I am delighted to inform you of the birth of a new ECCO baby: CLEA EICHINGER! She was born on August 7, 2020 at 4.25 a.m. Congratulations to Nicole and Julian – we bid Clea a warm welcome to the ECCO Family! We wish you all the best.
Please do not forget to join us for the 16th Congress of ECCO July 7-10, 2021, in Copenhagen: Sun and water will be the framework for the main programme.
I count on you to celebrate the end of the lockdown!
Stay safe,
Laurent Peyrin-Biroulet