New GuiCom 2019 - Viewpoint of a Surgeon as a New Member
Antonino Spinelli, GuiCom Member
Antonino Spinelli
© ECCO

GuiCom has earned the reputation of being one of the busiest ECCO Committees. Looking at the number and importance of the ongoing projects in 2019, it is evident that this fame is well deserved: it is sufficient to mention the near completion of the new Crohn's Disease (CD) Guidelines and the launch of the upcoming Ulcerative Colitis (UC) Guidelines.
Embracing the GRADE methodology for ECCO Guidelines has been a radical change that has enabled ECCO to boost the quality and reliability of its statements. On the other hand, GRADE methodology is not so easily adapted to areas in which the evidence is less clear, as in many surgical fields, where very few randomised trials are available. Since the aim of GuiCom remains the generation of usable guidelines for our readers, after many thrilling methodological discussions among the GuiCom Members and others (including a fundamental contribution from our methodologist, Stefanos Bonovas) it was decided to address surgical topics in a different manner based on Oxford levels of evidence in both CD and UC Guidelines.
The membership of GuiCom has undergone some changes recently: at the ECCO Congress, Christian Maaser (former Chair) and Stefan Vavricka stepped down after 3 years of hard and successful work, while Torsten Kucharzik and myself joined the Committee.
Once again, the multidisciplinary nature of IBD therapy is reflected in the composition of GuiCom, where for the first time a surgeon will be a member. I feel humbled to represent the IBD surgical perspective within GuiCom. From my privileged perspective, I love engaging in passionate discussions with my colleagues and learning from one another's perspectives. Glen Doherty (Chair, March 2019–March 2020), Joana Torres and Tim Raine have ensured that the adaptation has been smooth for Torsten Kucharzik and myself.
Challenges are the daily bread of GuiCom: regarding the CD Guidelines, we plan to keep to our stringent agenda, which will demand that our remaining tasks are completed within the next few months and that the final round of consensus voting takes place in Vienna in September, with drafting of the manuscript shortly thereafter. First steps are also being taken in the process of drafting the new UC Guidelines.
Further exciting projects lie ahead, so stay tuned if you would like to contribute!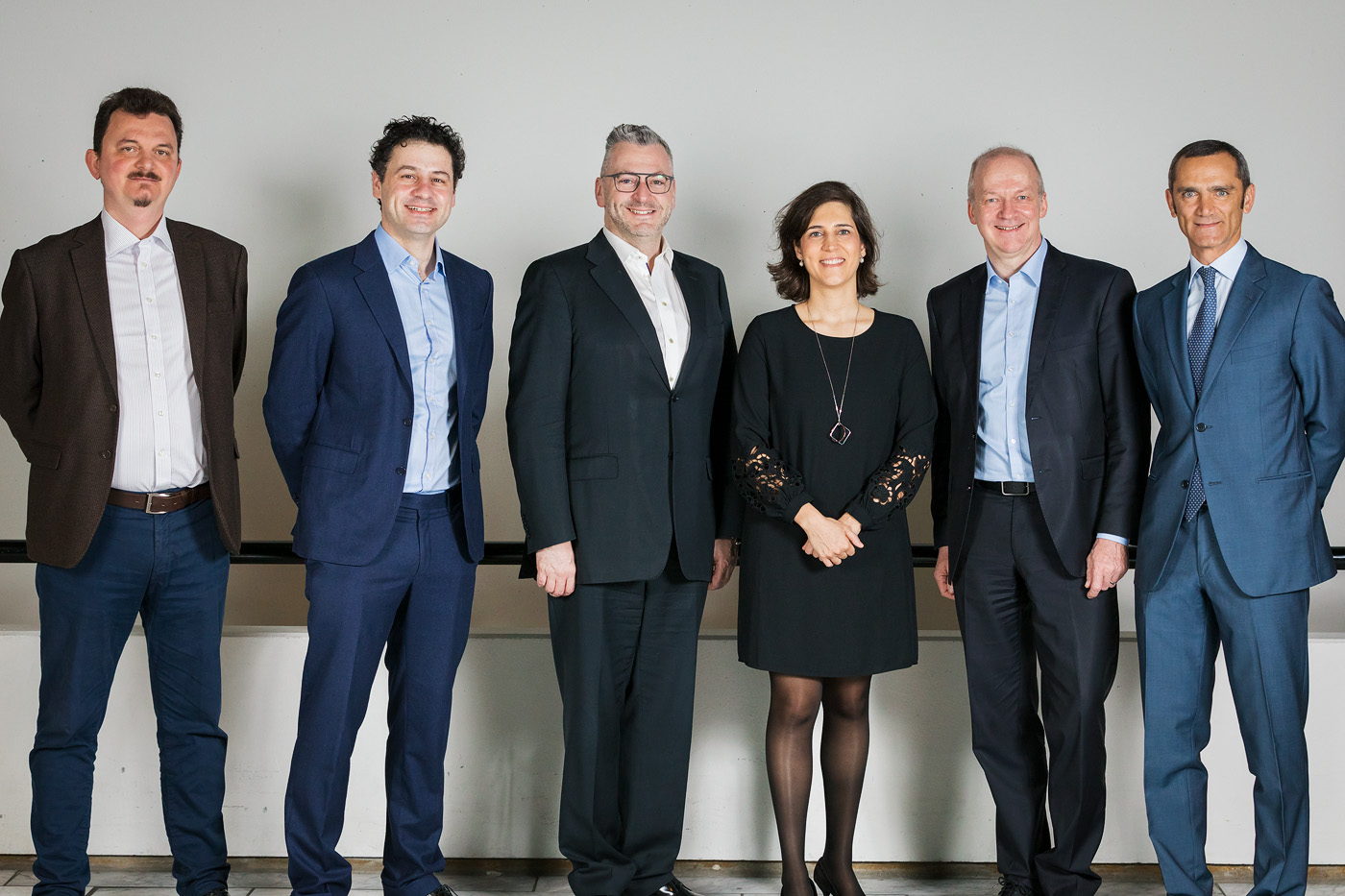 GuiCom at ECCO'19 © ECCO