Report on the 16th IBD Intensive Advanced Course at ECCO'18
Pascal Juillerat, EduCom Member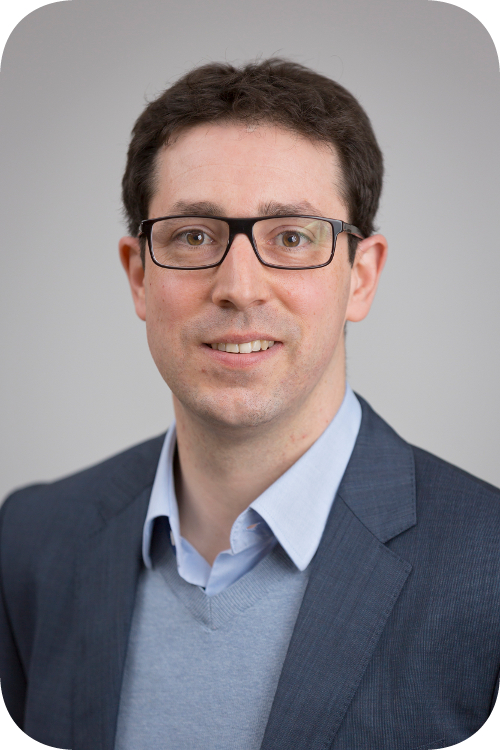 Pascal Juillerat
© ECCO

The 16th Intensive Advanced IBD Course took place before the ECCO meeting as the highlight of the educational program which runs in conjunction with the conference.
This well-known course, which has been an a staple of the ECCO Congress almost since the beginning of ECCO, took place once again with a full attendance from Europe and abroad. Overall, 82 doctors attended the course from 37 countries and were treated to a comprehensive update on IBD.
As a new novelty, for this edition a pre-course test was performed on-line before the course by the participants, whereas electronic voting pads were used onsite during the course to facilitate interaction in the post-course voting. The course presentations are also accessible through the e-CCO Learning Platform for those unable to attend.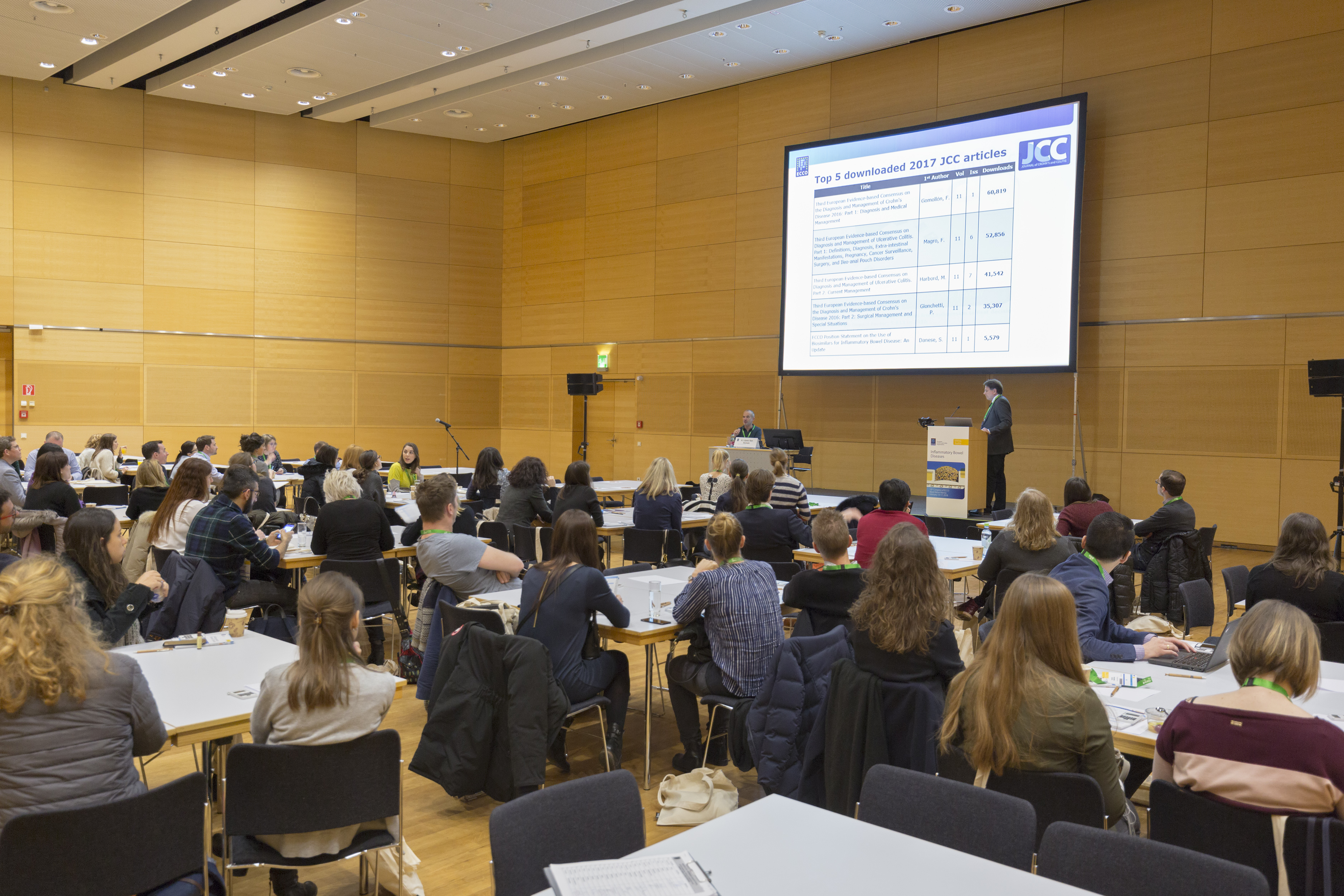 16th IBD Intensive Advanced Course
at ECCO'18, Vienna © ECCO

As highlight, the course provided, for the second year in a row, additional topics and a new insight on the management IBD therapy. The faculty was given the task to interact with the students on the practical aspects of how to use drugs, which generated a lot of interest and lively discussions. The first day also provided an opportunity for participants to be introduced to basic science (the exposome, genetics, and inflammatory pathways) as well as be involved in didactic clinical workshops on extraintestinal manifestations, endoscopy, management of IBD in pregnancy, and adverse events of anti-TNFs agents. The next day, students were able to apply their knowledge with numerous case-based discussions on topics such as peri/postoperative management of IBD, severe acute Crohn's Disease, and Ulcerative Colitis cases.
Overall evaluation of the course has reached an extremely high level of satisfaction among the students (4.8/5, compared to 4.66 in 2017) again this year which encourages us to follow this path and maintain the tradition of this course which has become central to the education of future IBD specialists throughout Europe and beyond.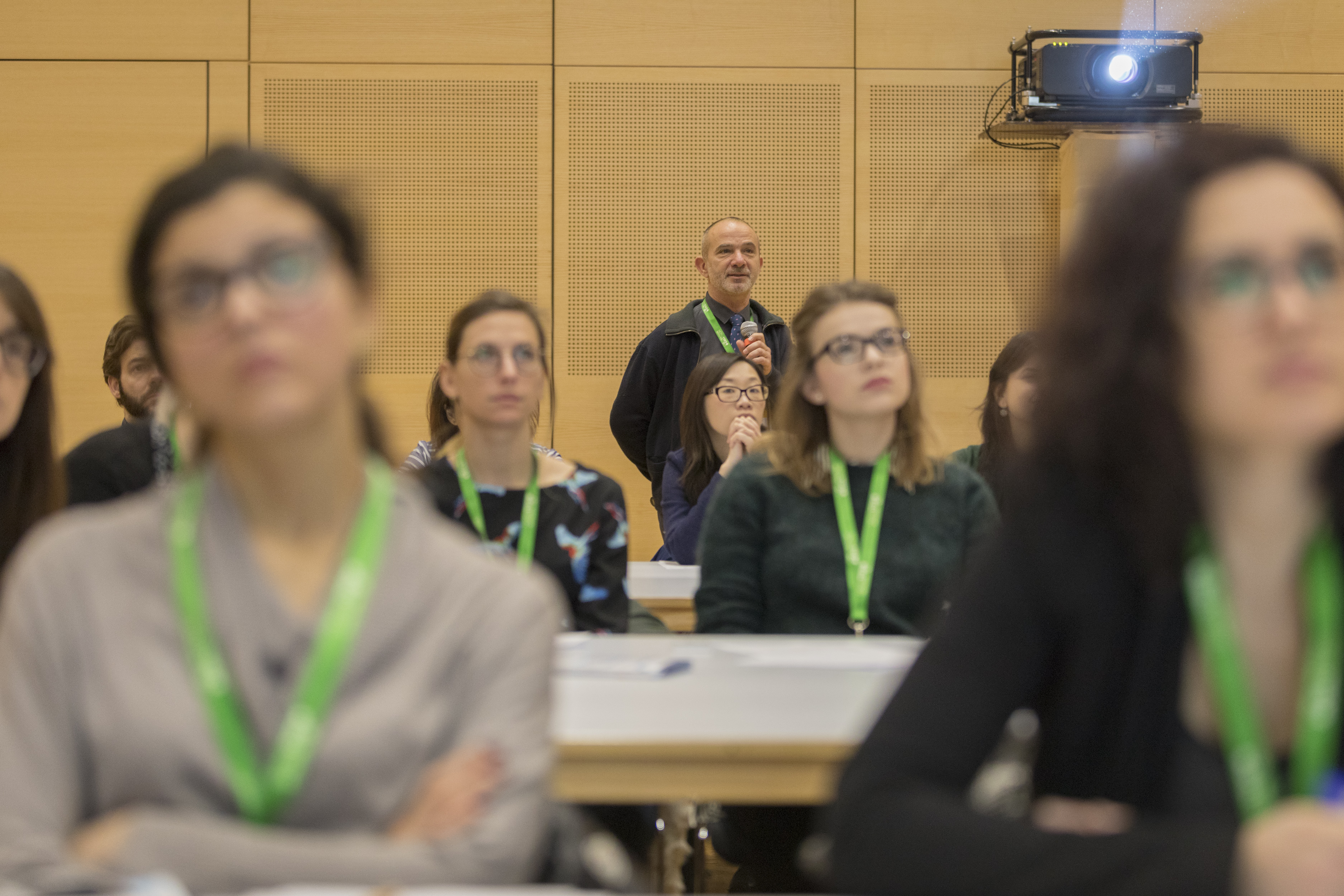 16th IBD Intensive Advanced Course
at ECCO'18, Vienna © ECCO

All of this could not be possible without the hard work of the ECCO Office, as well as the contribution of generations of speakers on previous courses who deserve acknowledgement. A big thank to this year's faculty, which reached outstanding results in term of didactic quality and students' satisfaction (4.6/5, compared to 4.4 in 2017): Filip Baert, Shomron Ben-Horin, Yehuda Chowers, Axel Dignass, Glen Doherty, Iris Dotan, Larry Egan, Marc Ferrante, Michael Fitzpatrick, Jonas Halfvarson, Peter Irving, Peter Lakatos, Pierre Michetti, Miles Parkes, Tim Raine, Gerhard Rogler, Corey Siegel, Simon Travis, Stephan Vavricka, Severine Vermeire, and Janneke van der Woude. Finally, I wish especially to thank my colleagues on EduCom for their time, energy and investment: James Lindsay, Antonio Lopez-Sanroman, Henit Hanai, Marietta Iaccuci, Paulo Kotze and Giovanni Maconi.
A call for applications for the 17th IBD Intensive Advanced Course in Copenhagen will soon be available. For European ECCO member countries these should be made through the National Representatives. For the few member countries that didn't put forward candidates this year we would very much welcome nominations. For trainees from outside of ECCO Member Countries, applications should be made through the ECCO Office by submitting a cover letter and a CV.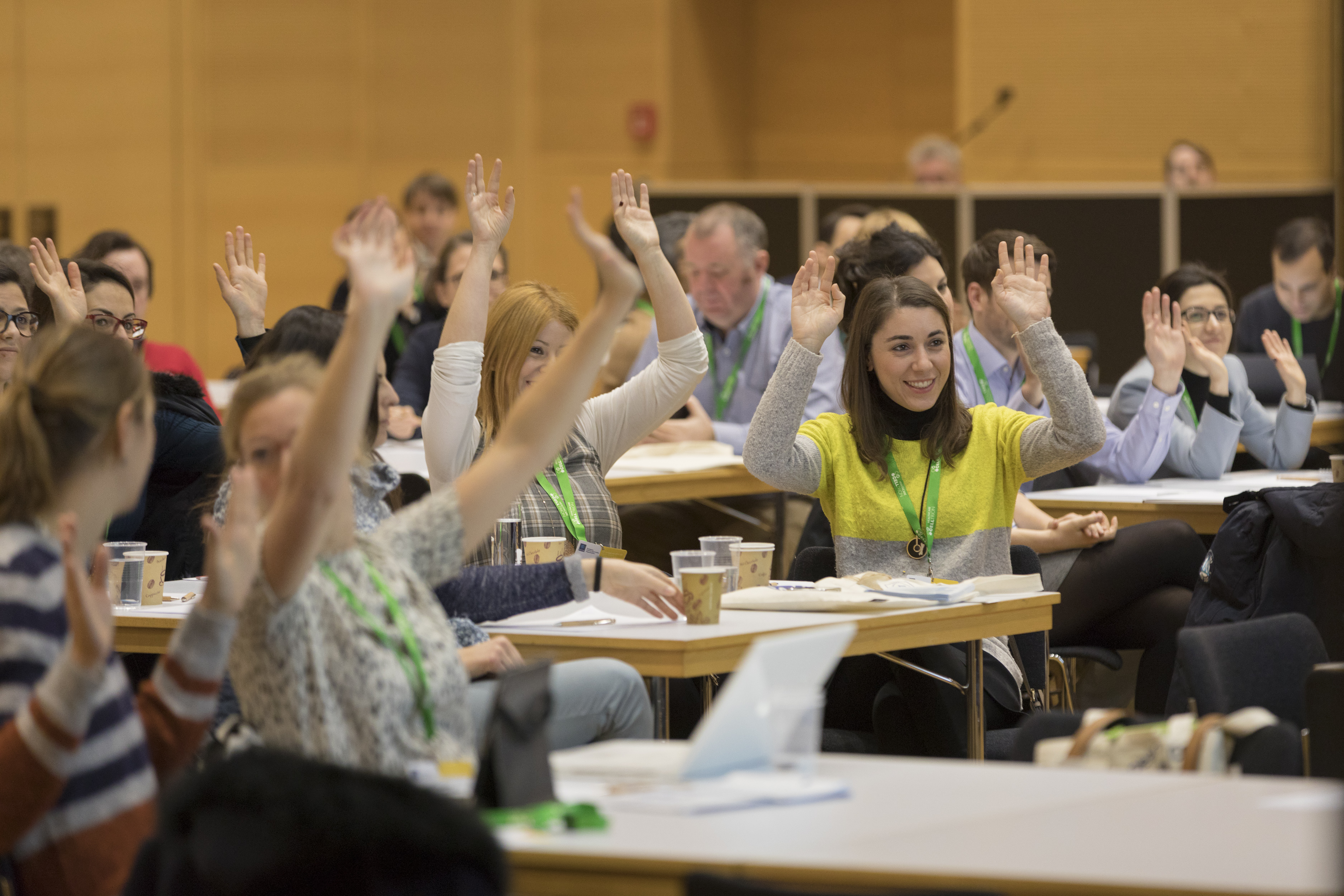 16th IBD Intensive Advanced Course at ECCO'18, Vienna © ECCO