Report on the 4th Y-ECCO Basic Science Workshop at ECCO'18
Isabelle Cleynen, Former Y-ECCO Chair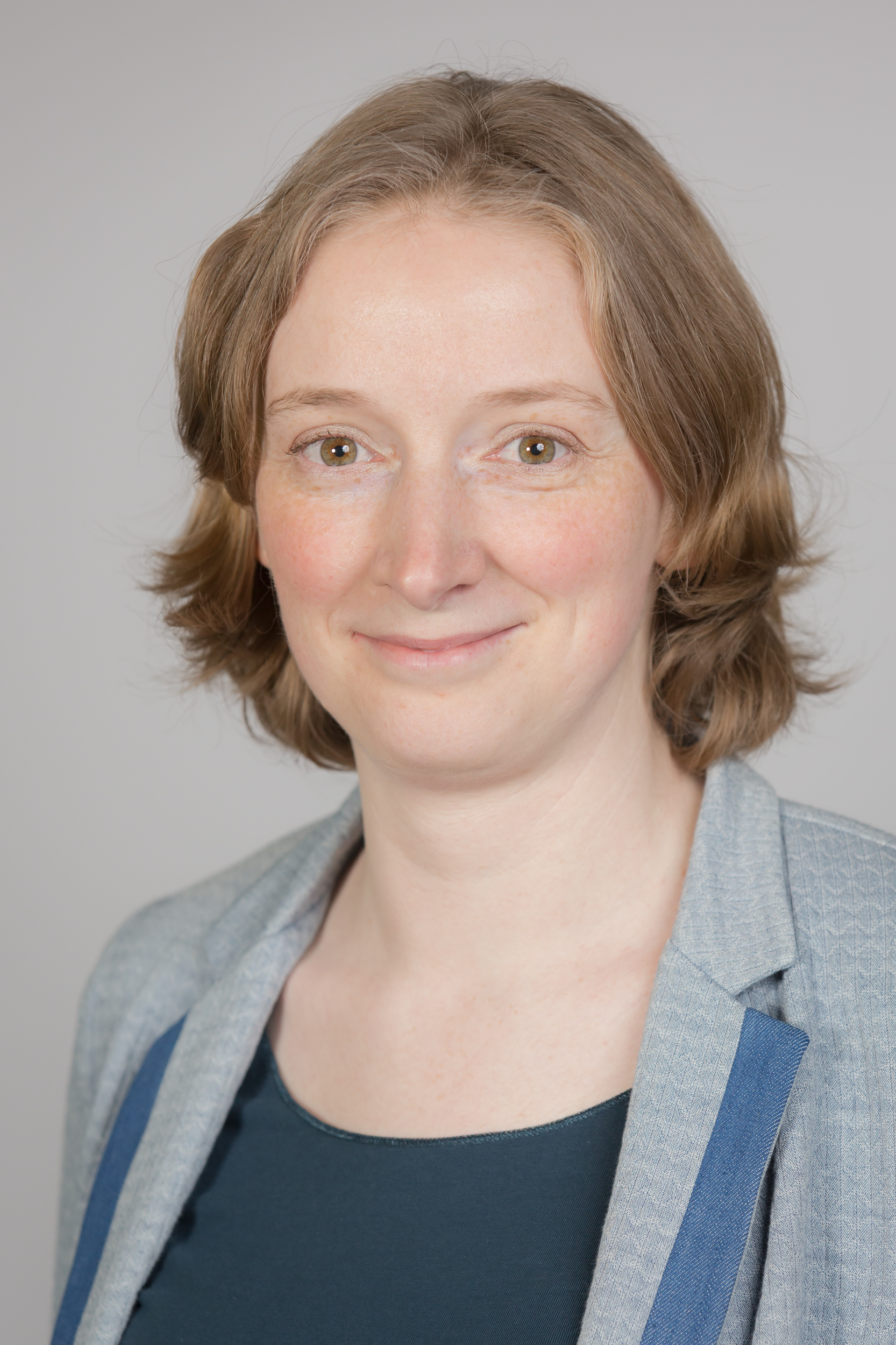 Isabelle Cleynen
© ECCO

With the Y-ECCO Basic Science Workshop, Y-ECCO aims to give basic science, and young clinicians doing basic science or full-time researchers, a more visible platform within ECCO and the ECCO Congress. We also want to promote scientific exchange and networking among (young) basic scientists. Each edition of the workshop features two top-notch speakers and experts in their field who give state of the art overviews on the session topics and are then invited to join the discussions following oral abstract presentations by Y-ECCO Members. The two sessions of this year's workshop focussed on "In vivo perils in IBD" and "Ex vivo promises in IBD".
The first session was opened by Claudio Fiocchi (Cleveland, US). Claudio gave a superb and practical overview of the application and relevance of in vivo models in IBD. He engaged everyone in the audience by posing questions throughout his talk and did not proceed until attendees had answered the questions! This was the best possible opener to this year's workshop, and we all learned a lot from his expertise with these models.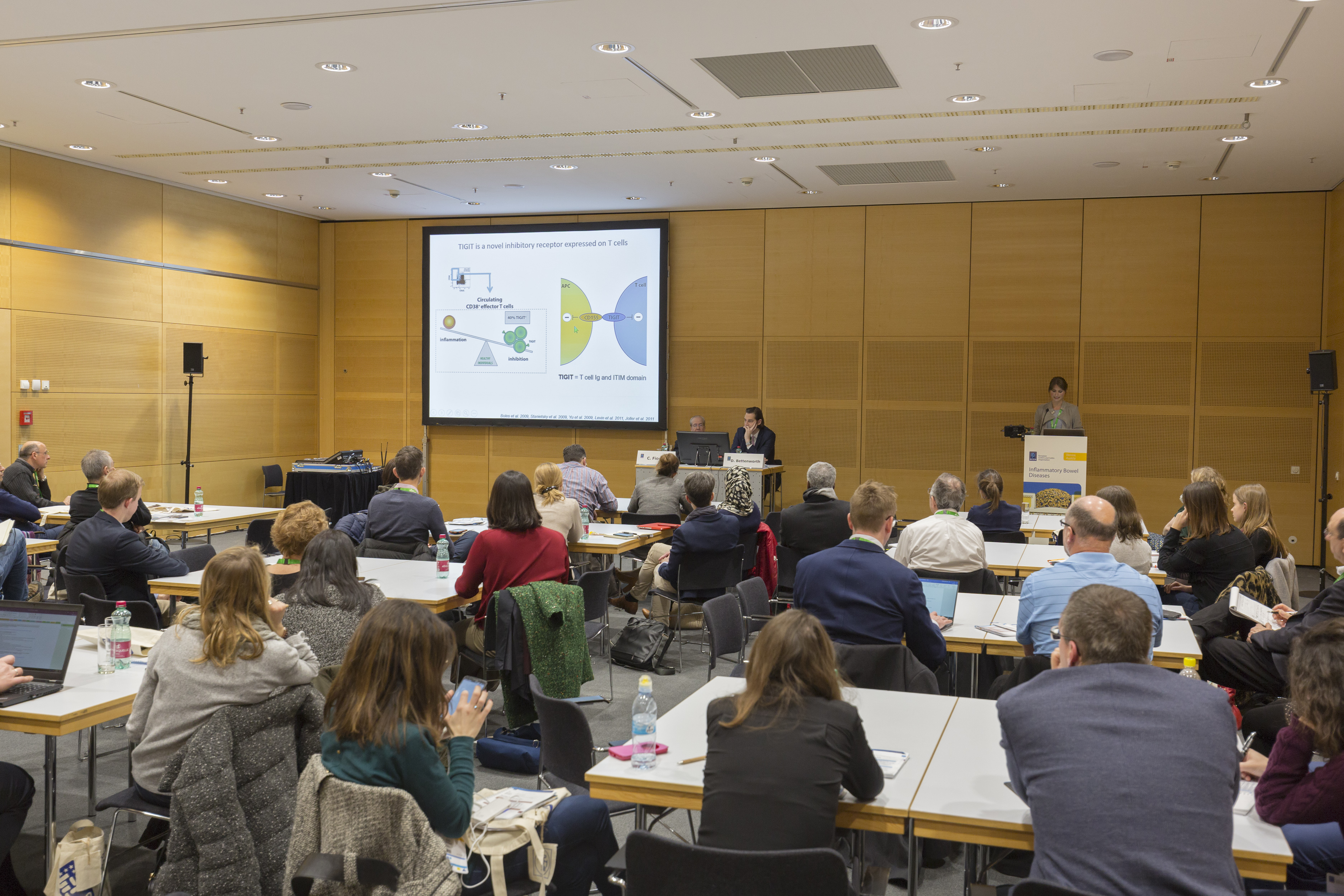 4th Y-ECCO Basic Science Workshop 2018 © ECCO
Claudio's talk was followed by selected oral presentations by Y-ECCO Members. These included very exciting talks on the consequences of an IL2RA locus duplication in a very-early onset IBD patient (Linda Joosse, the Netherlands); age-dependent gene expression profiles in newly diagnosed CD and UC patients (Sare Verstockt, Belgium); and again Linda Joosse, now on how TIGIT expression in peripheral blood identifies circulating CD38 effector T cells predictive for disease course in paediatric IBD patients.
After the meet-the-speaker coffee break, the second session began with a state of the art lecture by Britta Siegmund (Berlin, Germany). Her presentation gave a very extensive overview of possible ex vivo models and their promises and their pitfalls. Afterwards, Ramona Bruckner (Switzerland) shared her amazing work on the validation of a novel xenograft mouse model for intestinal fistulas. Marta Truffi (Italy) discussed how targeting fibroblast activation protein (FAP) in CD intestinal strictures restores balanced deposition of extracellular matrix and reduces fibrosis. And finally, Helene Skovdahl (Norway) talked about her finding that the CCL20-CCR6 axis may be more involved in UC than in CD. The workshop ended with presentation of the Y-ECCO Abstract Awards for the five best abstracts from Y-ECCO Members, including three clinical abstracts and two basic science abstracts.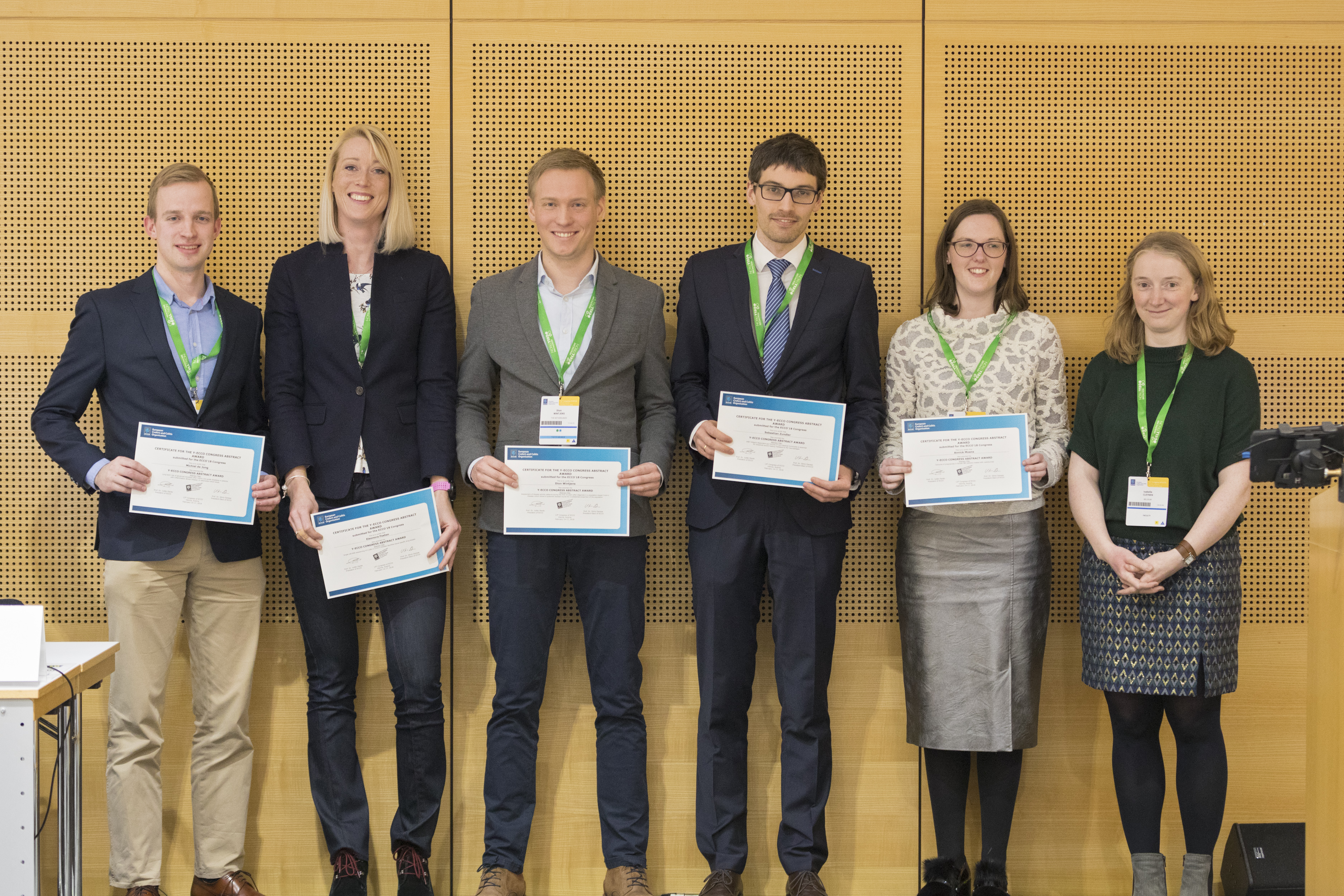 4th Y-ECCO Best Abstract Awardees 2018 © ECCO
We received very positive feedback from many of the attendees, who stated that they particularly enjoyed the more informal setting and the fact that more time was allowed for presenting than in digital oral presentations. They specifically welcomed the opportunities for questions, discussion and suggestions after each of the talks, which created a relaxed atmosphere where the science was central.
We ask all of you to help us to further develop and extend this scientific format and to share with us your ideas, concepts and advice for future Y-ECCO Basic Science Workshops. We also encourage you to send us your requests for topics to be covered in future editions of the workshop. Your feedback, which can be submitted to This email address is being protected from spambots. You need JavaScript enabled to view it., is invaluable in order to build upon the workshop's success and continue to ensure that it makes an outstanding contribution to basic IBD research across Europe and the world.
The entire Y-ECCO Committee would like to thank all participants for attending the workshop and helping to make it a very successful edition. Each year the number of participants increases, for which we are very grateful. We very much look forward to welcoming you all at the 5th Y-ECCO Basic Science Workshop, which will be held in Copenhagen in 2019 on the Wednesday afternoon. Stay tuned for updates and details on the exact programme and a new feature to be included during the 2019 workshop.