Report on the 9th N-ECCO School at ECCO'18
Usha Chauhan, Former N-ECCO Member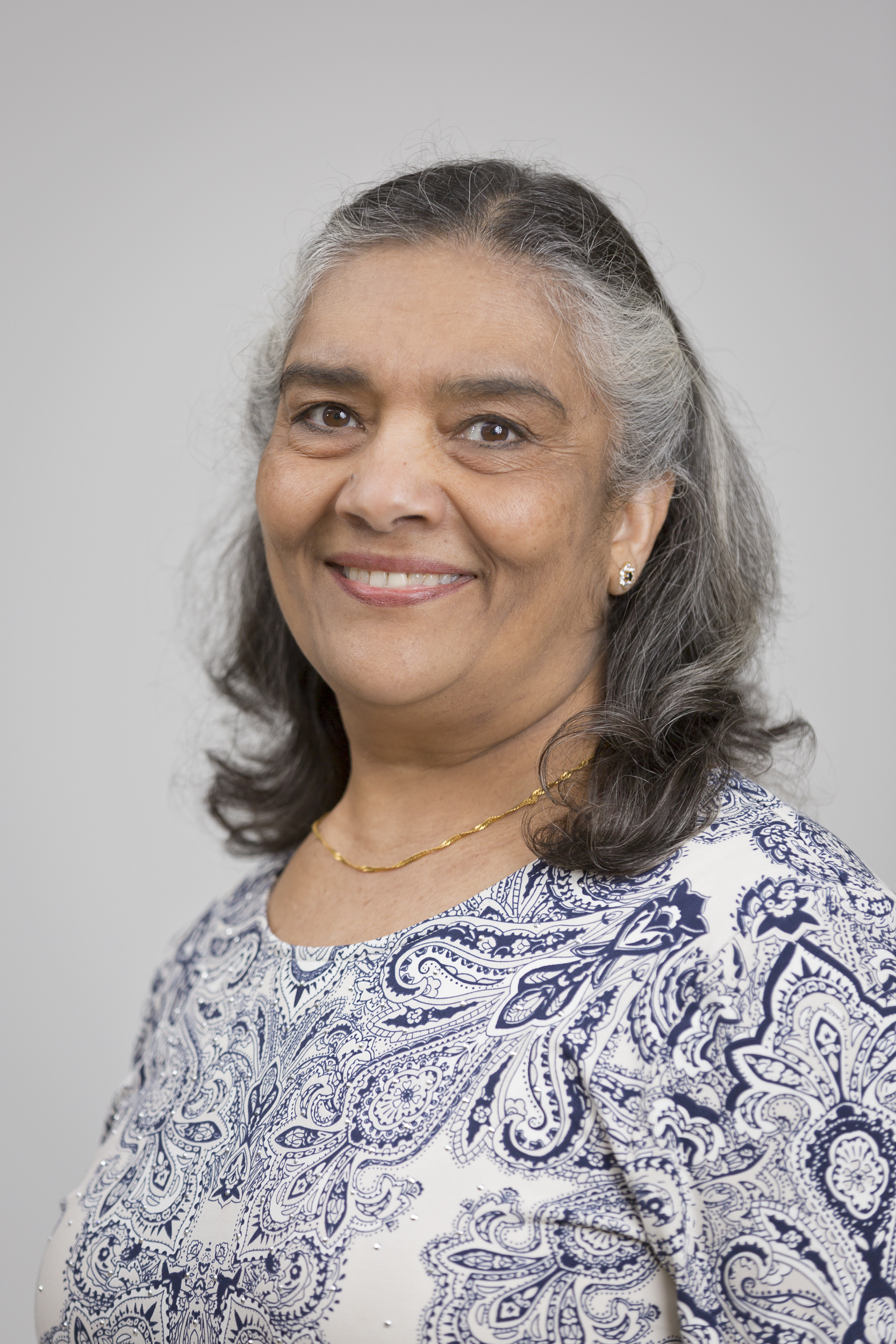 Usha Chauhan
© ECCO

The 9th N-ECCO School in Vienna was well attended, attracting 62 participants, including 11 dietitians, from 24 countries. This year the learning objectives were published online, next to the programme. The School covered a range of IBD topics for both nurses and dietitians who work with IBD patients. The aim of the School is to enhance basic knowledge in a clear and precise manner in order to enable nurses and dietitians new to IBD, or those with an interest in the subject, to provide better support to IBD patients throughout Europe and beyond. In addition, the N-ECCO School has come to serve as a great networking opportunity for both nurses and dietitians, enabling them to share experiences and plans for furthering their careers and demonstrating the importance of a multidisciplinary approach to IBD care.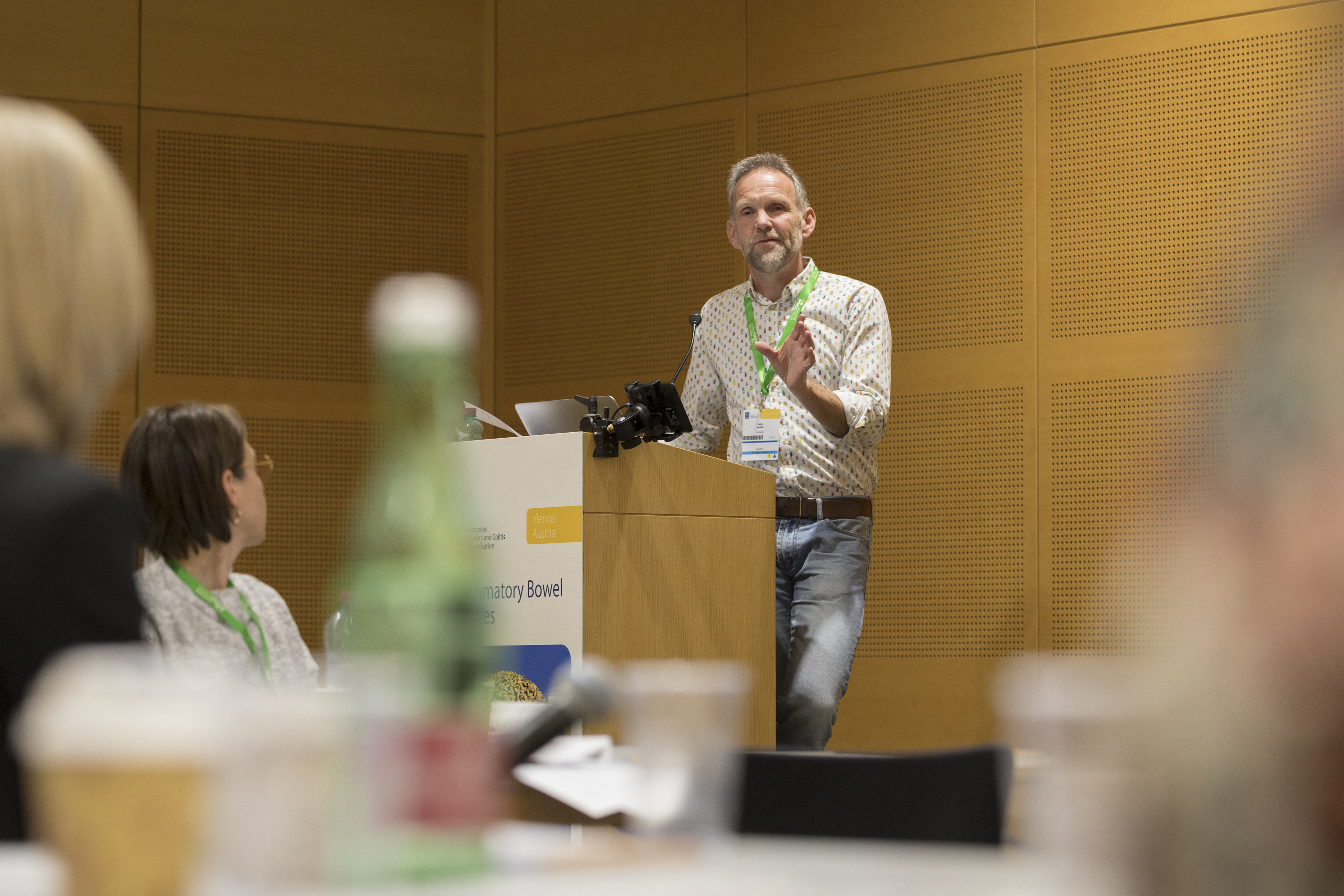 9th N-ECCO School at ECCO'18, Vienna © ECCO
The programme for the N-ECCO School 2018 was based on experiences in previous years and the evaluations from 2017. International clinicians and nurses were invited as presenters. The programme opened with an excellent overview of anatomy, physiology, clinical presentation of IBD and diagnosis in IBD by Marc Ferrante from Leuven, Belgium. Marc was followed by Kay Greveson from London, United Kingdom, who discussed the vital topic of the psychosocial implications of living with IBD, including the prevalence of psychosocial problems and the importance of screening for anxiety and depression. The third speaker of the morning was Konstantinos Gerasimidis from Glasgow, United Kingdom, who discussed evidence-based nutritional assessment in IBD.
After the coffee break, Michel Adamina from Winterthur, Switzerland provided a summary of surgeries conducted in IBD and explained how to discuss surgeries with IBD patients. He was followed by Konstantinos Katsanos from Ioannina, Greece, who summarised medical treatment in IBD. To ensure efficacy of medical therapy, patients need to adhere to the prescribed therapy. Palle Bager from Aarhus, Denmark gave an introduction to adherence among IBD patients, covering treatment adherence, adherence with follow-up care and compliance with routine testing.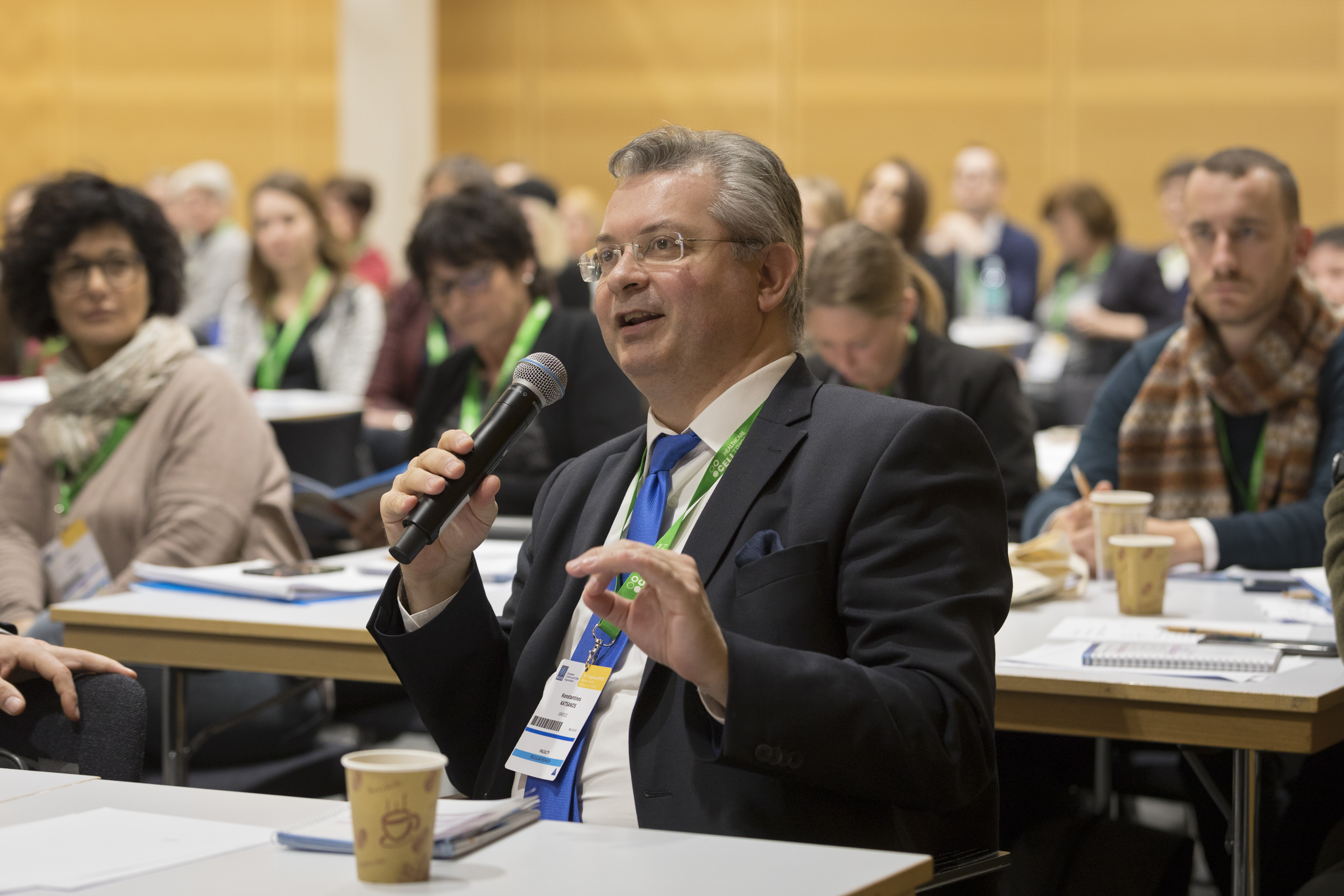 9th N-ECCO School at ECCO'18, Vienna © ECCO
After lunch, the participants were split into two groups and parallel case-based workshops were held. Nik Ding from Melbourne, Australia led the workshop on UC and Pieter Hindryckx from Ghent, Belgium led the one on CD. The workshops provided an ideal environment for the participants to discuss cases. After the afternoon coffee break, Rotem Sigall-Boneh from Tel Aviv, Israel provided an excellent summary of the role of diet and nutritional management in IBD. She was followed by Liesbeth Moortgat from Roeselare, Belgium, who presented a similarly outstanding summary on nursing roles in IBD management.
As in past years, we shall use the evaluations from 2018 to plan next year's N-ECCO School. This feedback is invaluable in order to build upon the School's success and to ensure that it continues to make an outstanding contribution to IBD nurse knowledge and IBD patient care across Europe. N-ECCO would like to thank the participants and N-ECCO National Representatives for their contributions in making the School such a success once again. We look forward to nominations for the 10th N-ECCO School, which will be held in Copenhagen in 2019.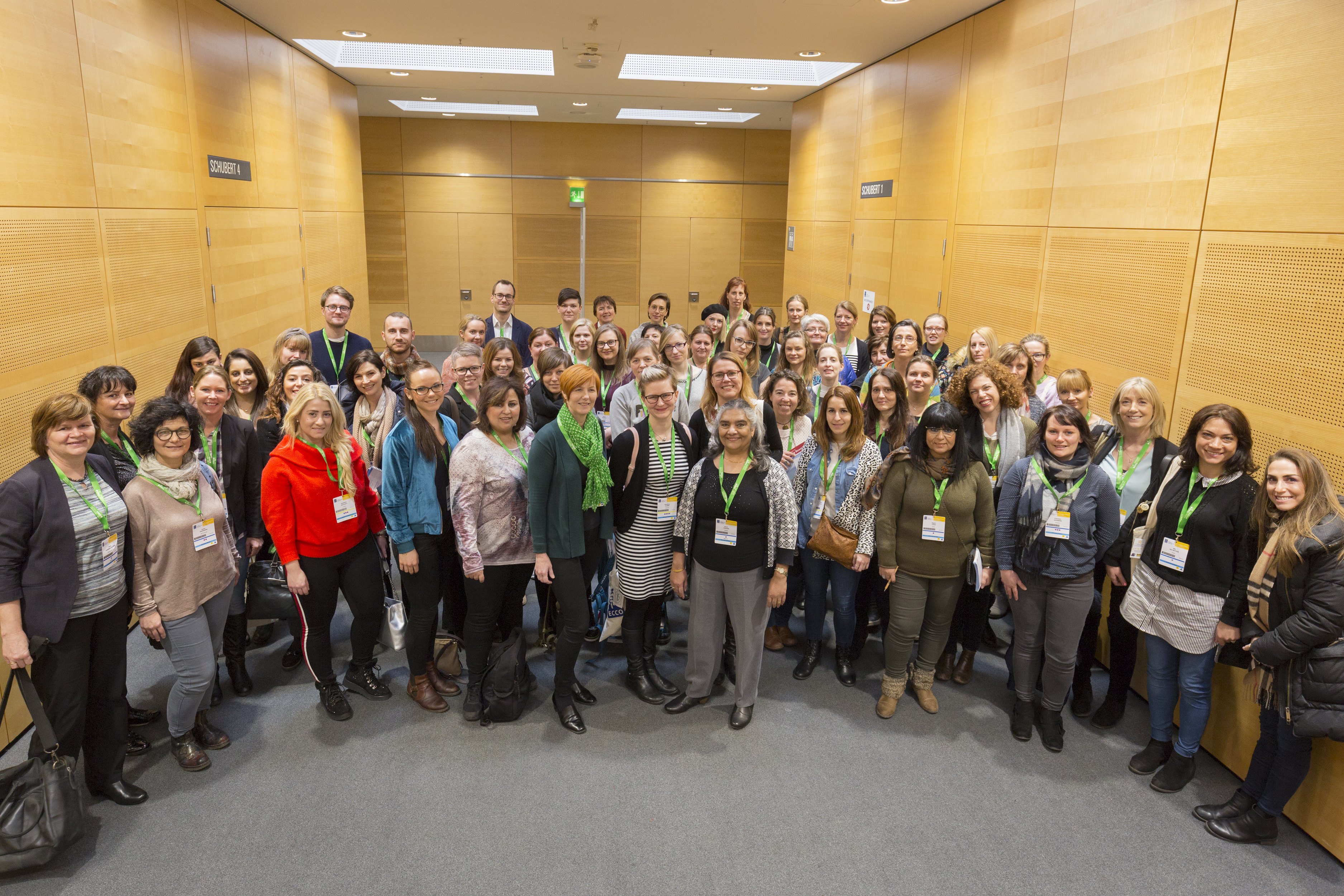 9th N-ECCO School at ECCO'18, Vienna © ECCO