Report on the Consensus Meeting on the Topical Review on Complementary Medicine and Psychotherapy
Joana Torres, GuiCom Member
Joana Torres © ECCO

Inflammatory Bowel Disease is a chronic disease in which both medical and psychological factors have a major impact on several domains of the patient's quality of life. Patients with IBD report higher levels of psychological and emotional distress, fatigue, anxiety, centrally mediated abdominal pain, depression and sleep disturbance. These complex complaints require integrative and appropriate management. Psychotherapies and body-mind interventions may have a beneficial impact on coping skills and stress management, but their efficacy and best use remain matters of debate.
CAM – complementary and alternative therapies –are commonly used by patients with IBD but are often not reported to their treating physician. Complementary therapy is used together with conventional medicine, while alternative therapy is used in place of conventional medicine. Importantly, most of these therapies lack FDA or EMEA approval, have not been the subject of randomised controlled trials and lack appropriate evidence. Taking into account their increasing usage, it is important that physicians ask patients about their use and are ready to provide evidence-level advice on their efficacy, potential benefits and risks, as well on their impact on quality of life.
Against this background, the Guideline Committee of ECCO sent out a call to ECCO Members, which was the starting point for the Topical Review on Complementary Medicine and Psychotherapy, to be published shortly.
The goal of this Topical Review is to provide an evidence-level appraisal of the available literature on the use of complementary, alternative and psychotherapy interventions in the treatment of IBD that can be used by physicians and patients as a basis for discussion and provision of advice on the best use of these strategies. With this in mind, the review will focus mainly on those CAM and psychotherapy interventions for which there is available data in clinical settings.
Participants from different countries in Europe and also Australia participated in this Topical Review, offering the benefits of their expertise and providing excellent feedback. The Consensus Meeting at which the statements were finalised and voted upon took place at ECCO 2018 in Vienna, and after fruitful discussion a consensus was obtained regarding all the statements.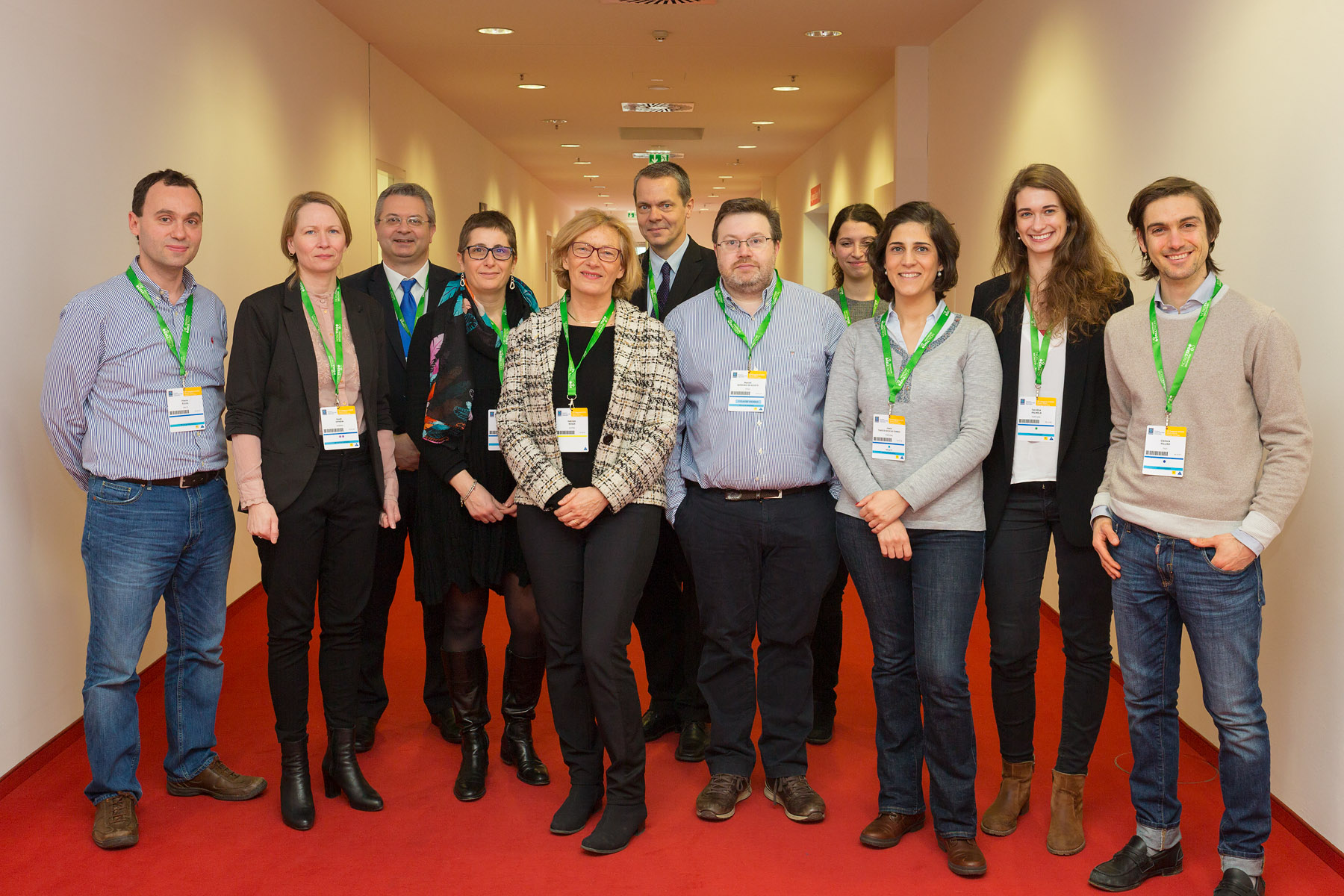 Consensus Meeting on the Topical Review on Complementary Medicine and Psychotherapy
at ECCO'18, Vienna © ECCO