Update on elimination diets
Rotem Sigall-Boneh, D-ECCO Chair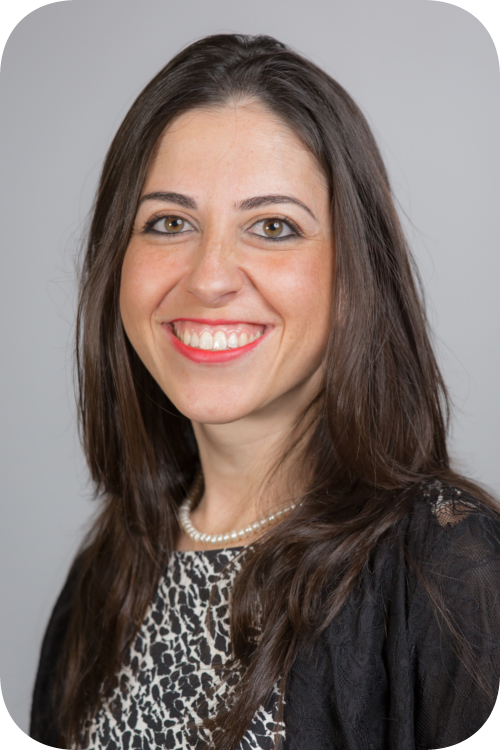 Rotem Sigall-Boneh
© ECCO

In recent years, there has been increasing evidence that diet has an important role in Inflammatory Bowel Diseases and their management, from the pathogenesis of disease through to treatment and supportive therapy. Exclusive enteral nutrition (EEN) is a well-established dietary therapy that leads to induction of remission and also is associated with mucosal healing in patients with Crohn's Disease (CD), especially in children. However, adherence to this therapy is low and it is difficult to maintain EEN for a long period. The mechanism by which EEN works is still elusive but several possibilities have been suggested. Accordingly, many groups have sought different dietary strategies to treat patients with CD or UC with several goals: Induction of remission, maintenance of remission and management of gastrointestinal symptoms.
The specific carbohydrate diet (SCD) is based on the theory that complex carbohydrates such as disaccharides and polysaccharides are not absorbed properly, which results in bacterial overgrowth and intestinal injury. The diet is not limited to exclusion of complex carbohydrates, as it also excludes processed foods. In recent years, several studies, most of them from the same group in Seattle, have been published on the role of SCD in patients with IBD. Most of these studies have included a small number of patients, but several have shown a positive clinical effect in some patients. Several prospective case series in children have demonstrated an improvement in clinical and inflammatory markers in patients with mild to moderate disease. Furthermore, a cross-over trial demonstrated increased microbial diversity of faecal samples under the SCD and decreased diversity with a low residue diet. Although there is preliminary evidence to suggest efficacy of the SCD in IBD, one recent study found no correlation between clinical remission and mucosal healing as assessed by endoscopic evaluation; therefore it is very important to evaluate mucosal healing very often while using the diet as the sole therapy, even if patients are in clinical remission. This diet is currently being investigated in a prospective study.
The CD-TREAT diet was developed in recent years by a group from Glasgow. The goal of this diet is emulation of the microbiome profile seen after treatment with EEN by use of a regular food. The diet has already been investigated in an animal model and healthy volunteers, showing a positive effect and a microbiome similar to that in patients who used EEN. Currently, patients with CD (children and adults) are being recruited to evaluate the effect of the diet on inflammation and the microbiome.
Patients with IBD are at higher risk of suffering from functional bowel symptoms. The low FODMAP diet is a well-known dietary approach to control symptoms, above all abdominal pain, bloating, increased flatulence and diarrhoea. In recent years, several studies on the role of FODMAPs in patients with IBD and IBS symptoms have been published. One of the conclusions from these studies is that the low FODMAP diet does not treat the CD or Ulcerative Colitis and does not result in a reduction of inflammation. Therefore, it is important that this diet is recommended only in patients with inactive IBD who are suffering from functional symptoms without evidence of inflammation. In addition, several studies have shown that this diet alters the microbiome in a negative way. Since the diet reduces the intake of complex carbohydrates that cause fermentation, several bacterial groups disappear. Accordingly, this diet is recommended only for a short period, followed by food rechallenges to establish patient tolerance of each FODMAP group.
The semi-vegetarian diet (SVD) was developed a few years ago in Japan in order to maintain remission by diet. Specifically, it was designed to increase the number of beneficial bacteria. Based on epidemiological studies and recent studies of diet and IBD, avoidance of a Western-style diet and consumption of an SVD based on traditional Japanese food has been recommended. In a small non-randomised study, patients were followed up for a period of 2 years. Patients on the SVD showed a significant delay in time to relapse compared with those in the omnivorous group. However, it is difficult to reproduce the diet outside of Japan.
The Crohn's Disease Exclusion Diet (CDED) was developed by a group from Israel. The theory behind this diet is that it would be beneficial to exclude components of the Western diet that are associated with alteration of the microbiome, increased intestinal permeability or impairment of innate immunity or that may be detrimental to the mucous layer and epithelial barrier by allowing bacteria to adhere and translocate through the intestinal epithelium. This diet excludes such components and on the other hand adds mandatory daily fibre-containing foods. Two retrospective case series have been published in which the CDED diet was used. The first investigated the diet for induction of remission in patients with CD, including both children and adults. The authors demonstrated remission in 70% of patients using the diet after 6 weeks. There was no difference between children and adults. Inflammatory markers improved significantly after 6 and 12 weeks and mucosal healing was reported in several patients. The second study showed a 62% remission rate in patients (again, children and adults) who were treated with the CDED due to loss of response to biologic therapy. The authors reported a significant improvement in clinical remission and inflammatory markers. This diet is currently being investigated in several randomised control trials.
The Mediterranean diet is known for its anti-inflammatory effect. Apart from a small study that investigated the effect of this diet on the microbiome, no studies have tested the diet in patients with IBD. The Paleo diet is a recent trendy diet that tried to mimic the diet during the Paleolithic period; this diet has not been tested yet in patients with IBD. Several additional diets have been tested in patients with IBD, including the anti-inflammatory diet and the allergen elimination diet (IgG guided).
To summarise, currently no single IBD diet is recommended for all patients with IBD. Diet can treat patients with IBD but should be used with caution. As summarised here, many diets have been tested for IBD. Each has been based on a specific theory, but one can see that the common motif among them is a reduction in processed and industrialised food. At present, while we cannot provide firm recommendations regarding any particular food, perhaps it would be wise to advise patients to reduce exposure to processed and industrialised foods and to include fruits and vegetables in the absence of stricturing disease. One should be aware of potential nutritional deficiencies in patients who are following elimination diets and should have dietitians on hand to ensure that their diet is balanced.
References
Cohen SA

,

Gold BD

,

Oliva S

,

Lewis J

,

Stallworth A

,

Koch B

,

Eshee L

,

Mason D

. Clinical and mucosal improvement with specific carbohydrate diet in pediatric Crohn disease.

J Pediatr Gastroenterol Nutr.

2014;59(4):516-21.

Suskind DL, Cohen SA, Brittnacher MJ, Wahbeh G, Lee D, Shaffer ML, Braly K, Hayden HS, Klein J, Gold B, et al.

Clinical and Fecal Microbial Changes With Diet Therapy in Active Inflammatory Bowel Disease.

J Clin Gastroenterol. 2018 Feb;52(2):155-163

.

Wahbeh GT, Ward BT, Lee DY, Giefer MJ, Suskind DL.

Lack of Mucosal Healing From Modified Specific Carbohydrate Diet in Pediatric Patients With Crohn Disease.

J Pediatr Gastroenterol Nutr. 2017 Sep;65(3):289-292.

Chiba M, Abe T, Tsuda H, Sugawara T, Tsuda S, Tozawa H, Fujiwara K, Imai H.

Lifestyle-related disease in Crohn's disease: relapse prevention by a semi-vegetarian diet.

World J Gastroenterol. 2010 May 28;16(20):2484-95.

Sigall-Boneh, R., et al., Partial enteral nutrition with a Crohn's disease exclusion diet is effective for induction of remission in children and young adults with Crohn's disease. Inflamm Bowel Dis, 2014. 20(8): p. 1353-60.

Sigall Boneh, R., et al., Dietary Therapy With the Crohn's Disease Exclusion Diet is a Successful Strategy for Induction of Remission in Children and Adults Failing Biological Therapy. J Crohns Colitis, 2017. 11(10): p. 1205-1212.