Y-ECCO Interview corner: Nicola Dames
Nuha Yassin, Y-ECCO Chair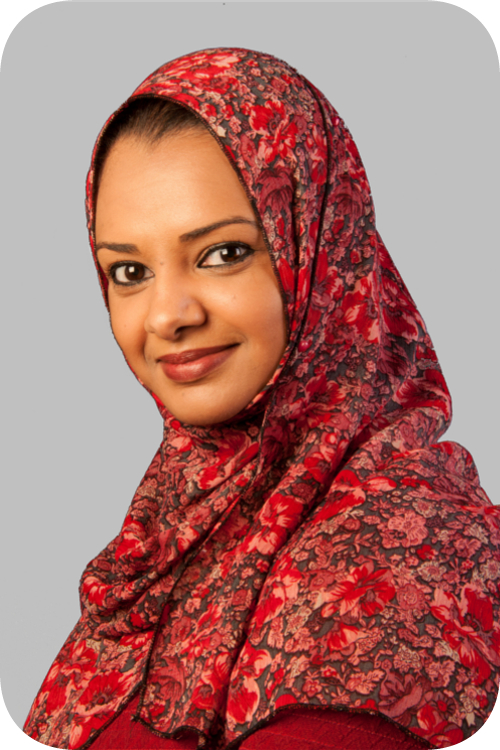 Nuha Yassin © ECCO

"The patient's perspective"
With the Y-ECCO Interview corner, I have had the honour to talk to inspirational people who have been kind enough to share with the ECCO Family and the IBD Community their professional and personal IBD journeys. Taking an IBD MDT approach, I have had the pleasure to speak to surgeons, gastroenterologists, nurses and dietitians from Europe and beyond.
Today, I have the pleasure to speak to a representative of the most important group within the MDT, the patient. As clinicians, our clinical and research work is patient centred. Therefore, it is natural that the Interview corner should take us to a place we have never been before, the patient's home.
---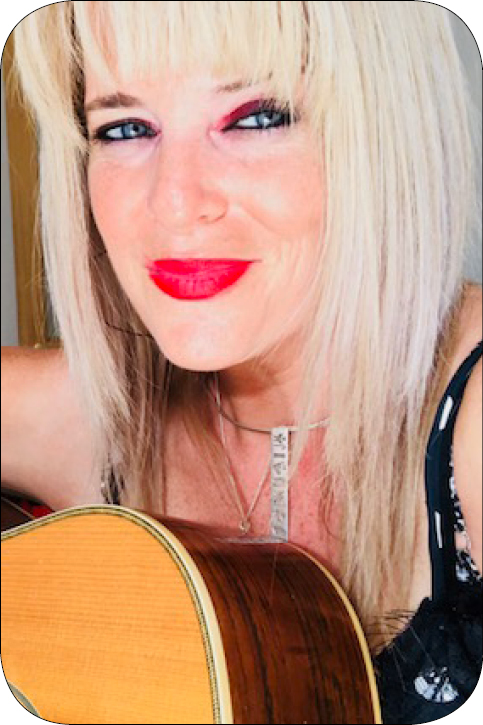 Nicola Dames © Nicola Dames




Nicola Dames, we are delighted you could join us today. I am sure everyone is really interested to know about your IBD experience as a patient. Would you be kind enough to share your journey with us today? We would love to hear your story.
I am delighted to be offered the opportunity to give my story, thank you Nuha. I was born and brought up in Dublin, Ireland as the youngest of three, with an older brother and sister. I had a great childhood thanks to my parents and friends. My parents instilled a good hard-working ethic in all three of us. I mainly worked in chemists across Dublin. I once served Lisa Stansfield paracetamol and Father Ted, Night Nurse! I had a change of career and went into fashion, working as a personal shopper for Brown Thomas (which is a bit like Harrods in London). A desire to be a nurse meant that I left the comfort of living with my parents and headed for the bright lights and big city that was London in 1998. I trained as a nurse at St Georges Hospital and Kingston University. I qualified and began my career as a neurosurgical nurse. I quickly moved into Neuro ITU and started a specialist course to complete my degree in neuroscience. To this day, I still read about neuroscience: nothing quite like getting an insight into how the brain works, and recovers despite insult.

Wow, that's already a journey and a half. Would you mind telling me when and how the diagnosis of Ulcerative Colitis came about and how the diagnosis affected your life, both personally and professionally?
I knew something wasn't quite right in 2001. I was bleeding and started to feel a bit of urgency if I needed to go to the toilet. I went to a general practitioner (GP), who said it could be piles but given the other history (such as stomach dumping as soon as I ate) she referred me to see a gastroenterologist. I was diagnosed with proctitis and given steroid suppositories. No one mentioned IBD. I went away and using the suppositories I got on great for a few months. Then the symptoms started again. This time it was a specialist nurse who used a rigid scope (awful experience) and then a flexiscope (another awful experience) on me and confirmed it was no longer proctitis but looked a lot more like UC. A colonoscopy followed and, yep, it was confirmed I had UC. I was then given Pentasa and oral steroids, and a booklet!

I had just met a guy and I was thinking: how on earth do I mention this? Turns out he's been married to me for 13 years. Clearly he was after me for my boobs and not my bum! Sorry, I couldn't help that one!

I can't put into words how I felt. I just knew I didn't like the sound of oral steroids and having to take Pentasa – it was a commitment in itself. Professionally, this was the strange bit: no one ever knew I was sick unless they saw me physically in the loo! I managed to still work 12-hour ITU shifts, days and nights, without any issues. If I needed the loo, I would start to sweat and panic, but my poker face never gave it away. Once in the loo I was so sick, my heart rate and blood pressure were through the roof and the pain was awful, but once I had emptied my bowels I returned to normal.

Once I had a period off work because I was having a particularly bad flare and oral steroids commenced again! The moon face was something I couldn't hide, so I told the matron on ITU where I worked what was going on, and immediately I was taken off night shifts, which helped a lot. But I guess that didn't go down so well with some colleagues.

Simon (my husband) was a secondary school teacher. When we got married in 2005 we took off to go and live in Spain, leaving the security of our jobs behind us. I speak Spanish and we spent a year there, as market traders buying in jewellery and leather from Morocco. We also used to fly back to the UK with two empty suitcases, fill them with stock from Primark (we paid for the stock first, obviously!) and then headed back out to Spain the same evening. We were on the market stall the next day, selling products at four times the price. This gave me a real insight into running a business. This lifestyle paid for our rent and luxuries for one year. During that time my UC was under wraps. I was in remission on a new drug called balsalazide, taking three horse-size tablets three times a day!

Anyway, it didn't take long for a new flare to happen and I was in hospital in Spain. Simon didn't cope very well, nor did I for that matter, so we headed back to the UK. Simon is Scottish and so that's where we landed, Glasgow. In February 2006 I was admitted to Glasgow Royal Infirmary. I was pregnant and suffering a really bad flare. I left in April having lost my baby and my bowel.

Gosh, I'm very sorry to hear that, Nicola. How was the relationship between you, the gastroenterologists, the surgeons and the nurses? I hope you received the support you needed during those difficult times.




The gastro guy was really brilliant. He was really gentle in nature and very engaging with me. Nothing seemed too much for him. I saw him on and off for 3 years. When I moved to Scotland the new gastro guy was also wonderful, really supportive. The surgeon was also wonderful, despite not having the best bed side manner; he gave me a task of writing down all the pros and cons of having surgery and then the next day came back to discuss each one in detail. I never felt I was under pressure or that any question was stupid. I needed him to be a bit cold, unemotional, detached, I guess because he had an enormous role to play in the journey making me the person I am today.

Do you think that patients are able to completely open up to the clinician and discuss all they want to know about?
It depends on context. At my worst, I felt very supported in my illness by the clinicians, I asked lots of clinical questions, got lots of supportive clinical answers. When one is facing surgery, I don't think the same applies, for reasons such as time limits, personality of both patient and clinician, culture, age and sex. I am a very confident woman of Irish stock. I ask lots of questions. I have never felt I couldn't ask questions. I did skirt around the intimacy topic, but that was purely because my surgeon's personality made me think he'd feel uncomfortable about talking openly to me about this. A lot of the "emotional", "coping", "quality of life" side of care and discussions is left to the stoma care. Why is that?

Do you think decision making is truly shared between the clinician and the patient?
For me personally, when it came to surgery, I would say, absolutely yes. For others, I believe this is not the case, which is pretty sad actually. In social media circles I am constantly asking the question "What does the patient think"? Granted, some patients want the clinicians to have all the answers. Others have so many questions they wished they'd been given an opportunity to ask.

Do you do any IBD-related voluntary work?
No, not before surgery. This year I was appointed as the Treasurer of Cure Crohn's Colitis, a Scottish-based charity that funds research such as Predict (Charlie Lees' study on IBD). I take this role very seriously and will do my very best to give the charity the attention it deserves.

That's great Nicola, they are lucky to have you. I also know that you have a research interest. Can you please tell me about that and your involvement in research projects?
I have a very keen interest in quality of life (QoL) with a stoma, with a focus on intimacy, relationships and sex. I also have a passion for active living post stoma surgery and hernias. Up until this year, I didn't have the time to be massively involved in research. I wanted to know what people's support wear/underwear habits were; I wanted to know how active people were, and to see if there was a relationship between support wear and an increase in QoL. I didn't want another #Metoo type of survey. I didn't want Vanilla Blush to produce this for obvious bias and COI, so I approached the University of the Highlands and Islands and together with researchers from St Marks, Leeds University and NHS Highlands and Islands board, we worked on a cross-sectional survey to try get some insight into the questions. We used the platform of #SoMe to reach the audience. It was live for less than 2 weeks, closing with 1,526 completed questionnaires, making it the most engaging survey from the patient's perspective. Analytics are now being looked at. I am not involved in any of this, however. I'm like a child at Christmas waiting to hear the results, which will be published in September.

I have been asked to be involved as a PPI on three projects, all very exciting. You know that saying, "You wait long enough for a bus and three come at once"!

Absolutely, three exciting projects will not only keep you busy, but you'll probably find that more buses will start coming along more frequently from now on. As a patient, do you think it is important for patients to be involved in research, and if so, how can we encourage more patients to get involved?
I don't think it is important, I think it is imperative that patients are involved in research. Social media is a brilliant platform to engage and get instant feedback from patients. Online interactions tend to lead to offline messaging and sometimes great opportunities for both the researcher and the patient. It is the way forward.

I totally agree, and it is how I found out about you and the great work that you do. I am really interested in your Vanilla Blush idea. I gather it's the 10th anniversary this year. Can you tell me about the inspiration behind the creation?
I try to keep my passion for research and networking with surgeons separate from my business, especially on Twitter. This is a skill I have learnt over the years. I have built an incredible brand and I am the CEO of Vanilla Blush, but I'm Nicola Dames, a person who lives with a stoma due to IBD, a person who sees consumers, not patients. I have the luxury of getting a true insight into what it is like for others to live with a stoma. Having this expert knowledge allows me to try my best to channel their worries, anxieties and fears through my network, making surgeons and other healthcare professionals think: Patient first!

The day-to-day running and operation of Vanilla Blush is managed by the team of incredible people I work with. The company was inspired out of a need to feel a sense of myself again, following surgery. Who would have thought a pair of knickers can have such an impact on a person's life?

Please don't be modest Nicola, and do tell me more about Vanilla Blush, as not everyone knows what it is and what you do.
I was a former high-end fashion consultant at the famous Brown Thomas, as well as an NHS intensive care nurse, so when I decided to go ahead and have my large colon removed, I also decided from my hospital bed, and after researching all the medicalised underwear available, to combine all of my experiences and set up my own company. The unique selling point of Vanilla Blush was that it would deal with stomas and underwear not as a medical issue but as a fashion issue. Medically sound but also fashion proud.

So, I produced underwear, support-wear and sportswear catering for both medical and fashion needs. We launched in 2008 on ITV's "This Morning Show" and have continued to grow ever since. Running successfully now for 10 years in a very niche market hopefully answers that!

That's amazing, thank you for telling us about it. Have you ever heard of ECCO before this interview? How can we at ECCO reach our patients?
I have heard of ECCO but I'm embarrassed to say, I don't know enough, but I'm very eager to learn more.

If I can give you any advice on how to reach other patients, it would be: Never underestimate the use of smartphone technology with an aging population. Forty-one million people in the UK alone use smart phones; it would be silly to ignore this massive potential to reach others.

What's your advice to Young ECCO and ECCO Members? What do we need to do to make sure the patient's journey is how they would like it to be?
Twelve years ago, surgery was the best choice for me. That doesn't mean it will happen to another person. Equally my advice for other patients and clinicians is not to be afraid of the prospect of surgery. Surgery shouldn't be something that you only hear about when it is needed; it should be discussed from the start. Sometimes part of the journey involves knowing when to operate, and patients should be aware and involved. Each person is different. It is imperative you repeat this mantra whenever you are with a clinician: "What matters to me, is A, B, C, D". Patients should prepare questions before going to any consultation, and ask if they can record the consultation. It is their consultation. Clinicians should talk openly with the patients and mention all the options, whether surgical or otherwise. Each person is different. It is imperative that clinicians also keep repeating this mantra.

Nicola, you've been totally amazing. It is always fascinating to be able to talk to people and get to know a bit more about them. There is a lot we can learn from our patients, and it all starts with a simple conversation.
Thank you ever so much for sharing your time and your story with us today.

Please contact the ECCO Office and tweet your ideas @Y_ECCO_IBD for other people you'd like us to interview and the questions you'd like us to ask.