18th Congress of ECCO: Overview of Scientific and Educational Programmes
Alessandro Armuzzi, ECCO News Editor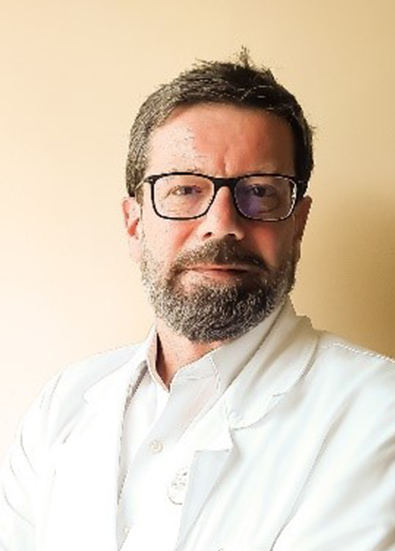 Alessandro Armuzzi
© Alessandro Armuzzi
Dear colleagues and friends of the IBD Community,
Warm greetings from the ECCO News Team as we start a new year full of hopes and dreams.
Although the pandemic and the measures to combat it have profoundly affected and are still shaping all our lives in a variety of ways, we at ECCO have adapted to recent events and are now trying to return, as far as possible, to normal. In the meantime, the whole ECCO Team has worked and continues to work hard to continue providing high-quality research, education and training opportunities with the aim of disseminating the 'best' standard of care for patients affected by Inflammatory Bowel Disease.
ECCO has taken up the challenging task of organising another top quality meeting, which at last will once again be held in person at the same time of year as past conferences. Therefore, we would like to invite all of you to the 18th Congress of ECCO, which will take place in Copenhagen in March 2023, on the cusp of Danish spring!
This year, the ECCO Scientific Programme will be structured around the main topic "Sequencing in IBD". We will be focusing on how to sequence therapies, how to predict response to treatments, how to deal with extraintestinal complications, how to optimise outcomes in IBD surgery, how to score and surveil with endoscopy, how to manage abdominal pain, how to translate basic science, how to deal with evolving goals in management and how to face fibrosis in IBD. The Programme will offer attendees cutting-edge basic science sessions, translational medicine sessions and clinical sessions and will provide a unique opportunity to listen to and learn from world-leading specialists in each scientific area of Inflammatory Bowel Disease, who will deliver science-based practical take-home messages.
Held from Thursday to Saturday, March 2–4, 2023, the Scientific Programme will include all scientific sessions and oral presentations of the best abstracts of the Congress, as well as guided poster tours. As in every year, the Congress registration fee includes access to all scientific sessions.
Here are some of the Scientific Programme highlights:
Scientific Session 1: Looking for the right sequence
Scientific Session 2: Can we do better with current drugs?
Scientific Session 3: Vascular complications of IBD: An overlooked problem
Scientific Session 4: Optimising surgical outcomes
Scientific Session 5: Endoscopy as precision medicine approach to IBD – in collaboration with ESGE
Scientific Session 6: Pain in IBD – in collaboration with ESNM
Scientific Session 7: Milestones in clinical care
Scientific Session 8: IBD Horizons
Scientific Session 9: Milestones in Basic Science
Scientific Session 10: Evolving goals
Scientific Session 11: Fibrosis in IBD
Scientific Session 12: ECCO Lecture
For your interest and convenience, a detailed version of the Scientific Programme can be found here: ECCO'23 Scientific Programme.
The Educational Programme of the 18th Congress of ECCO will offer a wide range of courses and workshops covering ECCO's different interest groups, including young and adult gastroenterologists, surgeons, paediatricians, pathologists, scientists, IBD Nurses, dietitians, study coordinators and allied health professionals. The Educational Programme will start prior to the official start of the ECCO'23 Congress and all the educational courses and workshops will be held from March 1–3, 2023.
The ECCO'23 educational programme is very comprehensive, spanning from basic science to small bowel ultrasound and other radiological imaging, challenges in endoscopy, differences and similarities in epidemiology and treatment strategies between East and West, nutrition, surgery, histology, clinical trialists' role and responsibilities, paediatric management and nurses' strategic roles. In addition, the programme will once again include the advanced course for industry, the intensive course for trainees and the postgraduate course.
Please note that some courses and workshops may run concurrently and that these educational activities have a limited registration capacity; therefore we encourage you to register at your earliest convenience.
You can have a quick look at the ECCO'23 Educational Programme by clicking on the links below:
4th ECCO Basic Imaging Workshop, in collaboration with ESGAR & IBUS
9th Y-ECCO Basic Science Workshop – From bench to bedside
5th School for Clinical Trialists
6th Advanced ECCO EduCational COurse for Industry
21st IBD Intensive Course for Trainees
10th P-ECCO Educational Course: The right therapy for the right patient, now and in the future
10th ECCO Ultrasound Workshop Advanced in collaboration with ESGAR & IBUS
Finally, now that we will again be meeting in person, we are relying on your involvement to help us exceed the record attendance achieved at the 18th Congress of ECCO! We take great care to ensure that our Annual Congress is the best arena to share, connect, liase, support and learn about IBD.
Looking forward to seeing many of you in Copenhagen!
Alessandro and the ECCO News Team