Letter from the ECCO President
Laurent Peyrin-Biroulet, ECCO President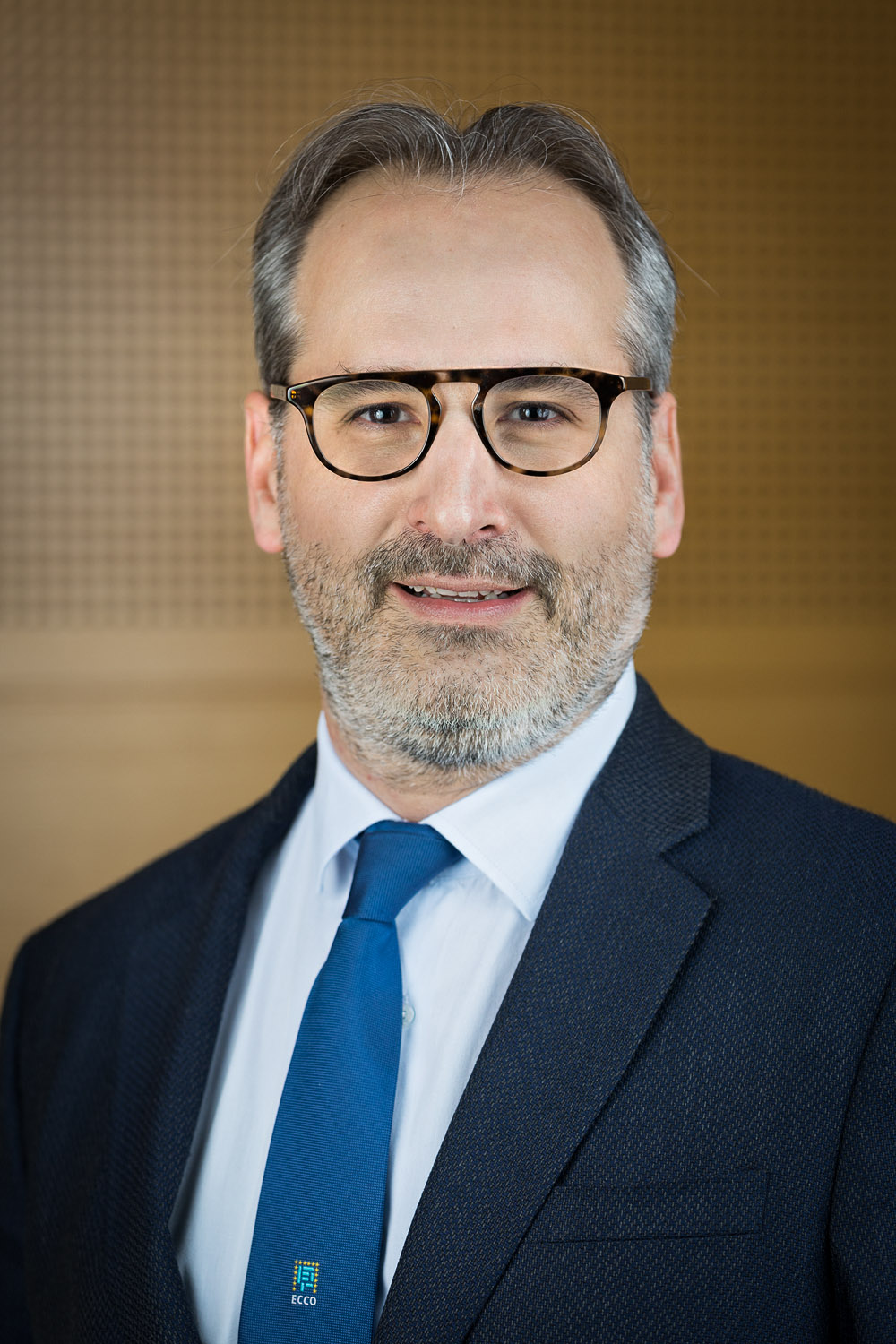 Laurent Peyrin-Biroulet
© ECCO
Dear ECCO Friends,
Welcome to the last issue of ECCO News for 2022!
In ECCO News Issue 4 our Associate Editors have continued with the second episode of a new interesting series Meet the JCC Authors where Maria Chaparro and Mette Julsgaard are discussing their recent paper in the Journal of Crohn's and Colitis titled: "Surgery due to Inflammatory Bowel Disease During Pregnancy: Mothers and Offspring Outcomes From an ECCO CONFER Multicentre Case Series [Scar Study]".
I also recommend that you read the interesting joint ClinCom/GuiCom report on the ECCO Topical Review: Roadmap to optimal peri-operative care in IBD.
Another highlight of this ECCO News issue is the update from Edouard Louis regarding the BIOCYCLE project.
I would like to draw your attention to the important contribution made by the nurses of ECCO. They have now completed the Nurse IBD Curriculum which will be available on the ECCO e-Learning Platform in 2023.
I am sure you will enjoy the inspiring Y-ECCO Interview with Krisztina Gecse and the Y-ECCO Literature Reviews.
I wish you and your beloved ones a wonderful Christmas time!
We are looking forward to meet you all in Copenhagen for the ECCO'23 Congress!
Laurent Peyrin-Biroulet