4th S-ECCO International IBD Workshop
Paulo Kotze, S-ECCO Member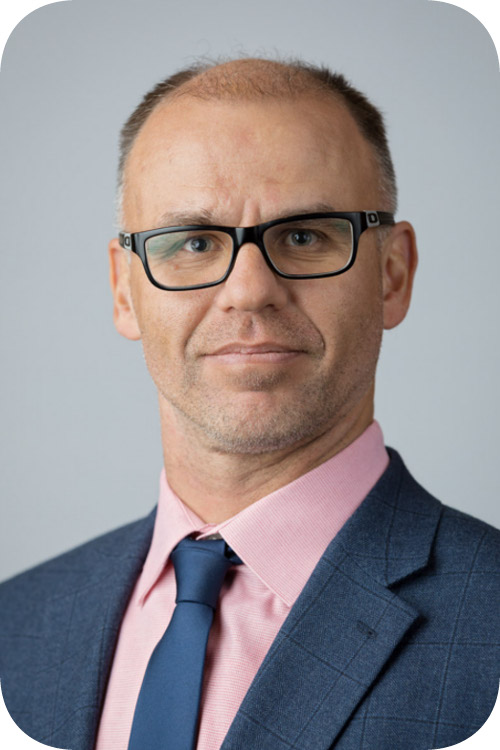 Paulo Kotze © ECCO
Florianópolis, Brazil, October 2017
The 4th S-ECCO International IBD Workshop was held in Florianópolis, south of Brazil, on October 5–7, 2017. The meeting is already a tradition in the local IBD community, as this was the third local edition, organised by the Brazilian IBD Study Group (GEDIIB). Approximately 200 gastroenterologists and surgeons from Latin America attended the Workshop.
The gastroenterologists of ECCO were well represented by three presidents: Séverine Vermeire (BE), Julián Panés (ES) and Silvio Danese (IT) and the EduCom Chair, Peter Irving (UK). The international surgical faculty was represented by Antonino Spinelli (IT), Janindra Warusavitarne (UK), Willem Bemelman (NL), André D'Hoore (BE) and Amy Lightner (USA). Local faculty was well represented by Brazilian, Argentinian and Mexican physicians.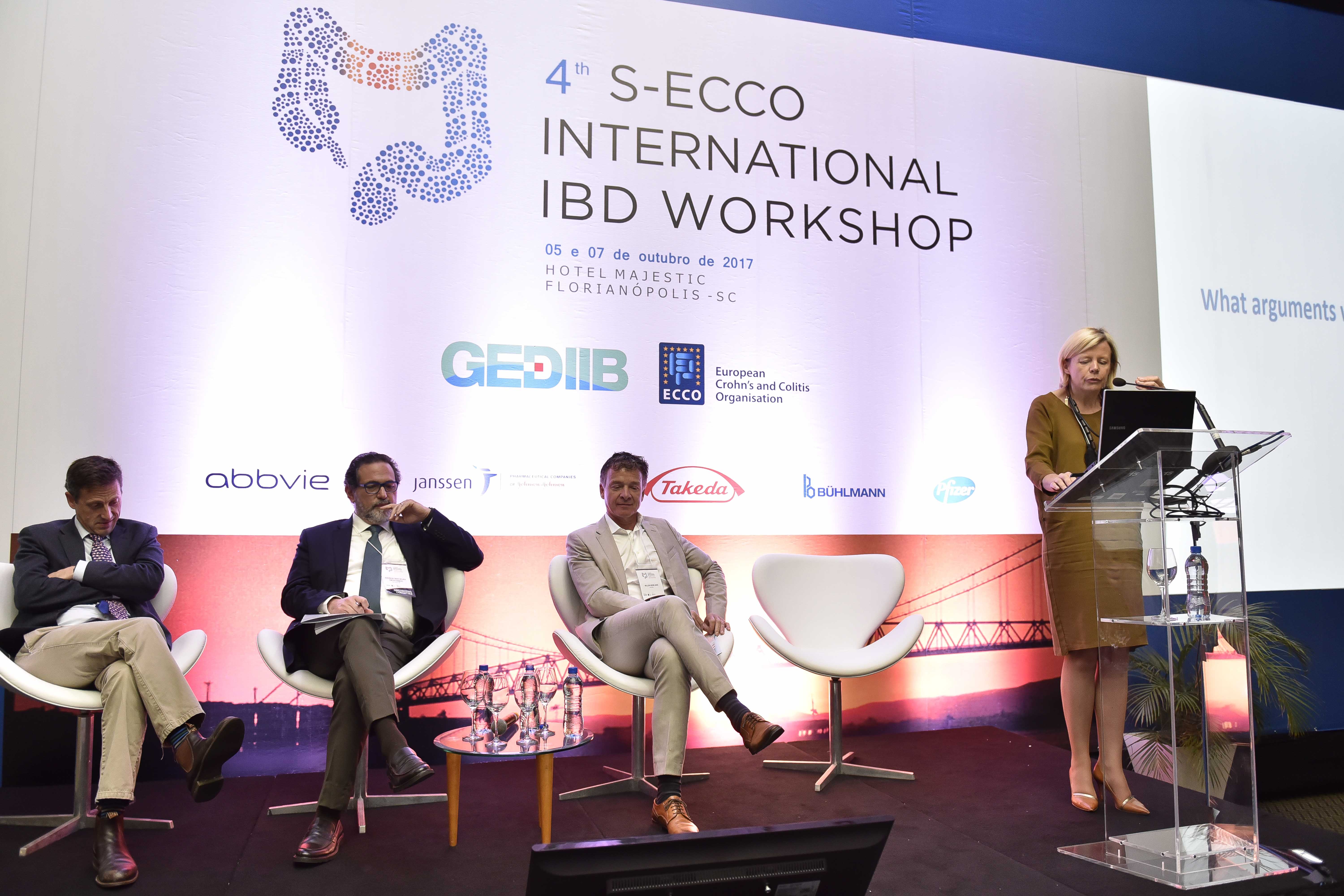 4th S-ECCO International IBD Workshop © Paulo Kotze

Again, a programme addressing various clinical topics and surgical challenges was developed, focussing especially on the multidisciplinary approach to IBD. Fascinating debates ("mini-battles") were held on disputed issues, such as the use of infliximab versus cysplosporine in Acute Severe Colitis, which was brilliantly discussed by Séverine Vermeire and Peter Irving. Another interesting debate addressed surgery versus medical therapy for localised ileocaecal Crohn's Disease, with Antonino Spinelli demonstrating the advantages of early surgery and Martin Toro (AR) illustrating the difficult reality of specialised IBD surgery in Latin American countries and focussing on the care pathways that could lead to initial medical therapy.
The video sessions were also an interesting part of the meeting, with exploration of intraoperative laparoscopic complications and discussion of exit strategies. Interesting tandem talks were also presented. As an example, Janindra Warusavitarne and Julián Panés explored the multidisciplinary approach to morbid obesity in Crohn's patients, a current hot topic in IBD for both gastroenterologists and surgeons.
The scientific relation between S-ECCO and Latin American physicians has been maturing, with the organisation of a number of meetings and the development of research projects. Attainment of the educational purpose of the Workshop was deemed extremely satisfactory, with fantastic feedback from the audience. We await your attendance in 2019 at the next meeting in Brazil!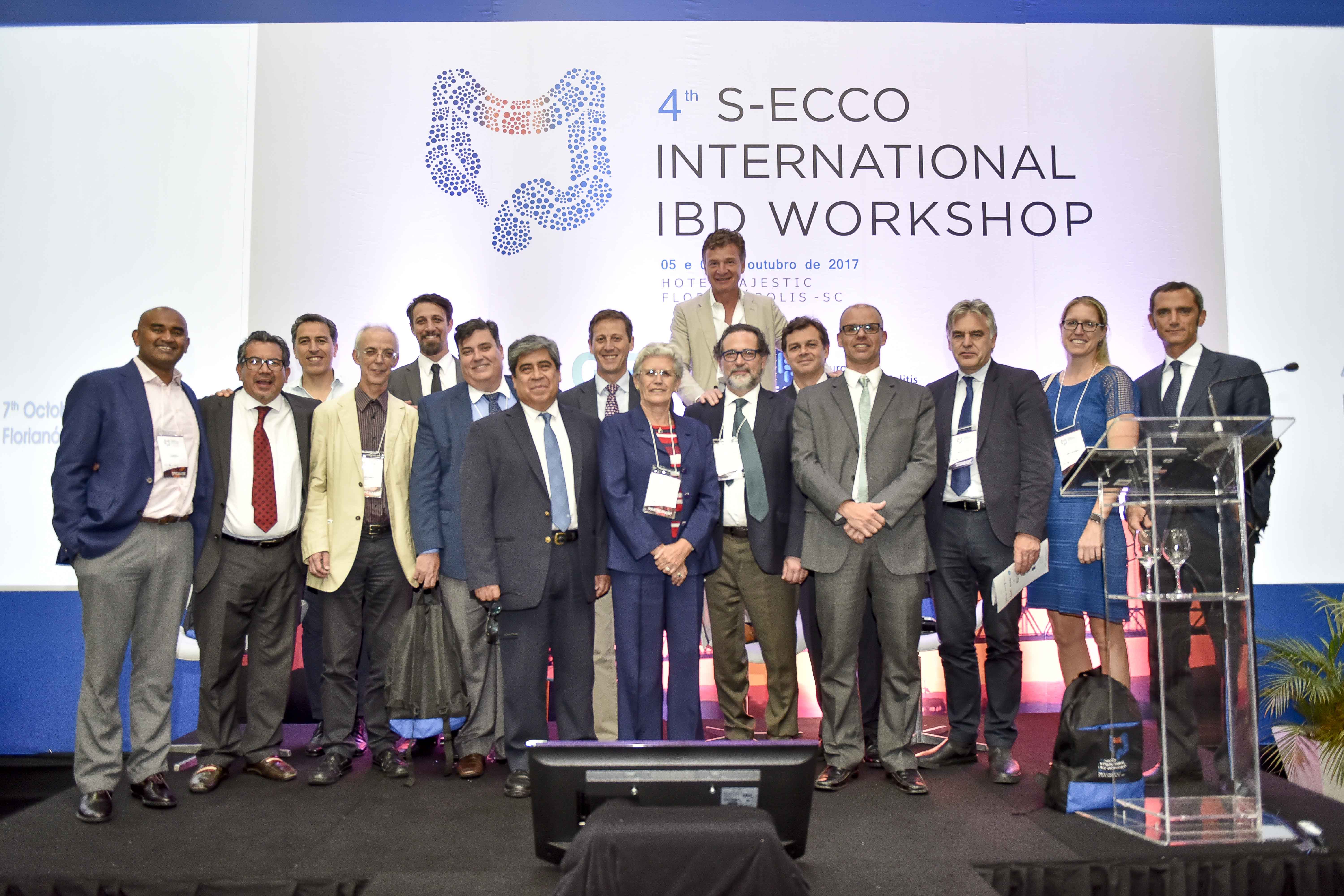 4th S-ECCO International IBD Workshop © Paulo Kotze