ECCO activities at UEG Week 2017
Laurent Peyrin-Biroulet, Editor, ECCO News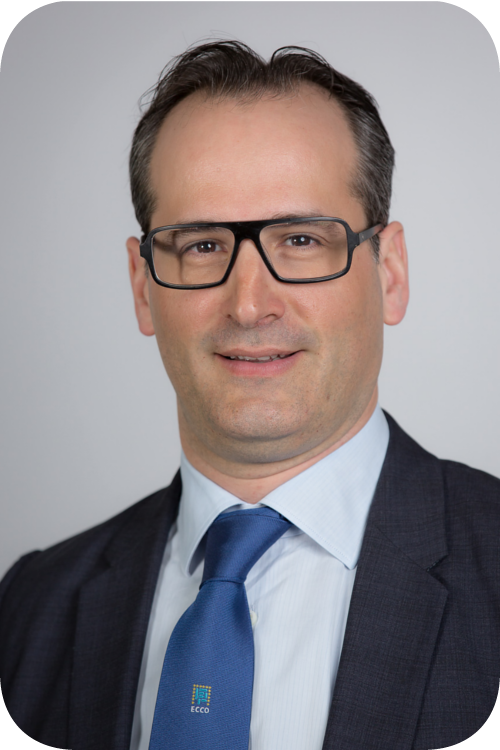 Laurent Peyrin-Biroulet
© ECCO
I am happy to inform all ECCO members that the Governing Board started working while everybody was still on the plane! This year, we arrived on Friday afternoon and could already discuss numerous points. First, it was decided to continue increasing the amount of money for grants to foster exchange across ECCO centres and support innovative scientific projects.
We could also see that the improving interaction between all Committees year after year. This is fortunate, as the GB cannot anymore make all key decisions without the approval and feedback from every Committee. There are now 11 and they are all very active! Additionally, I encourage every ECCO Member to view the podcast recordings with the Committee Chairs on the ECCO Website for more information on activities of ECCO Committees.
The GB also had to approve the election of new members within Committees. It is time to thank all of the Chairs and Members who have served ECCO over the past few years and who have now had to step down. We are so grateful to them and would be delighted to see them back in another committee in the near future. It was also very refreshing to see so many new faces and young people becoming new Committee members and more and more women.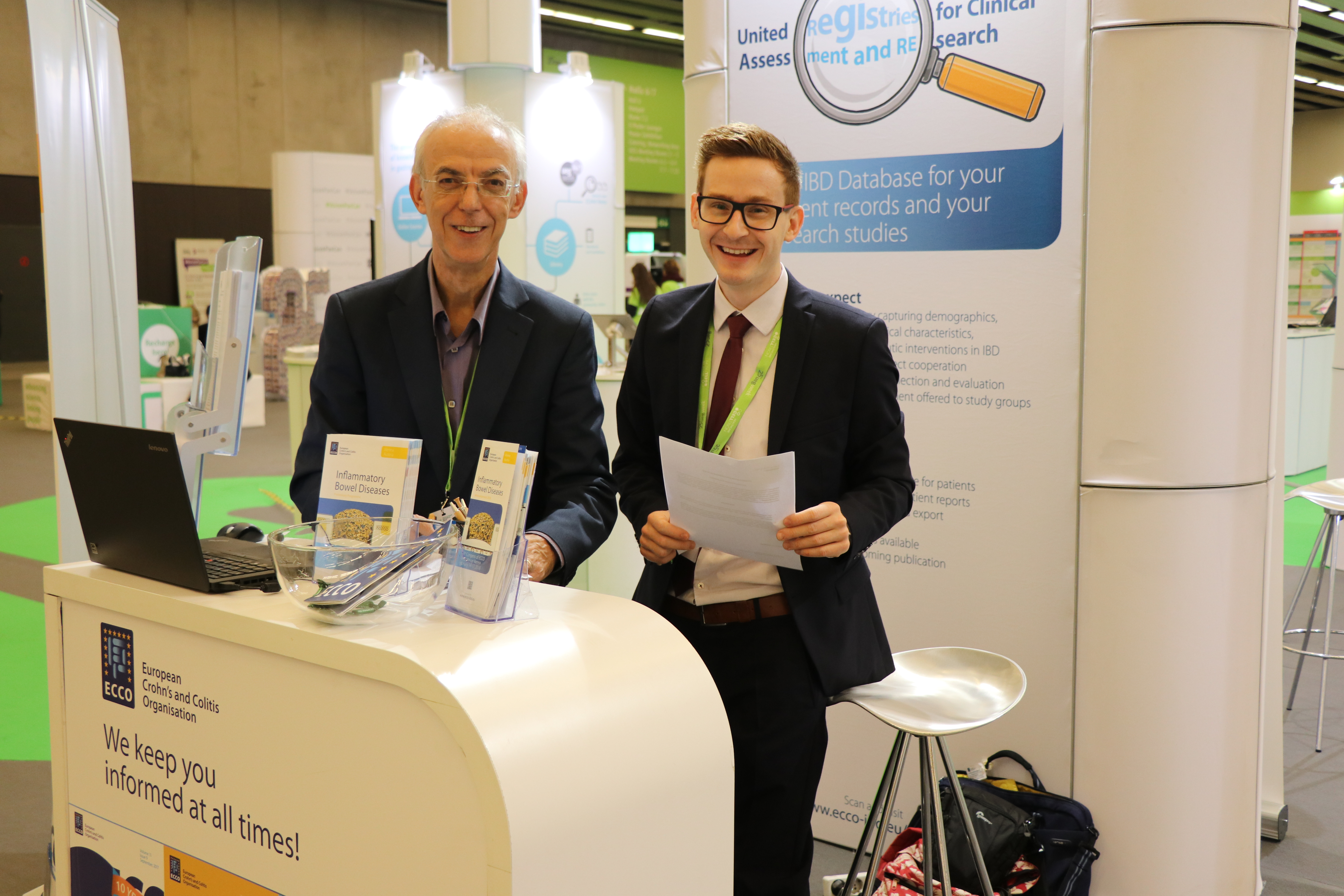 The ECCO Booth at UEGW 2017 © ECCO
This year, the ECCO spirit was not shining only at the ECCO booth. Our friend Axel Dignass was elected as the Vice-President of UEG! This is not only great news for ECCO but also for the IBD community in general. Congratulations Axel! This is a great achievement for Axel, who will help us with lobbying at the European level. A few words to him: « Axel, I know that you need to represent all fields of Gastroenterology, but do not forget your ECCO/IBD roots!».
I must confess that I am a big fan of the Talking Heads initiative. Reading published articles, randomised controlled trials, and attending national and international meeting all year long is mandatory if we want to improve the quality of care of our patients. However, the interpretation of all these new findings in terms of clinical relevance and implementation in routine practice can be challenging. With the Talking Heads initiative one EduCom member invites international experts to discuss the practical management of IBD patients.
As medicine cannot be a « black and white » decision and getting the best level of evidence is not possible for every clinical situation, this initiative should still be based on expert's opinion as every patient (and every expert!) is different. This year, we also recorded several Talking Heads and educational podcasts on different topics, such as new drugs in IBD and the expectations of histopathologists, with experts from different countries.
Fortunately, the ECCO spirit is very simple compared to the management of IBD patients and can be summarised by two words: Friendship and teamwork.
| | | |
| --- | --- | --- |
| ECCO Dinner © ECCO | ECCO Dinner © ECCO | ECCO Dinner © ECCO |
See you all in Vienna! And don't miss the ECCO movie, you will see Julian and Silvio as you could never imagine!