ECCO Grant Study Synopsis: Gordon Moran
Gordon Moran, ECCO Grant Awardee
Stopping Aminosalicylate Therapy in Inactive Crohn's Disease (STATIC) study: a randomized, open-label, non-inferiority trial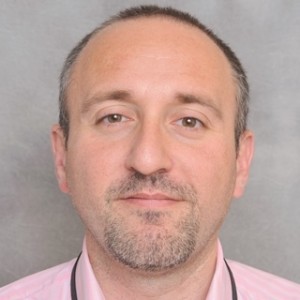 Gordon Moran
© Gordon Moran

Aim of research
Oral 5-ASA agents have proven effective for inducing and maintaining remission in mild-to-moderate Ulcerative Colitis (UC) and thus are commonly used as first-line agents. However, in contrast to UC, there is uncertainty regarding their effectiveness in Crohn's Disease (CD). For induction of remission in CD, a Cochrane review of randomised controlled trials (RCTs) and meta-analysis found no evidence that low/high dose 5-ASA was superior to placebo. Several studies originating from North America and Europe indicate that 5-ASA agents are the most commonly prescribed drug class for patients with CD. Therefore, there is discordance between clinical prescribing practice and evidence from RCTs.
Aim of research
To investigate whether 5-ASA withdrawal is non-inferior to continuation of 5-ASA in CD in remission.
Methodology
STATIC is parallel-group, open-label, randomised, non-inferiority study in the UK and Canada. In total, 1580 CD patients in remission and receiving oral 5-ASA maintenance therapy will be enrolled into this study. Eligible patients will be randomly assigned in a 1:1 ratio to either continue or discontinue their oral 5-ASA therapy. The primary objective is to determine the effect of 5-ASA withdrawal on CD-related complications within 24 months of enrolment.
The secondary objectives are to determine the effect of 5-ASA withdrawal on:
CD-related complications within 12 months
Corticosteroid use to treat CD relapse
Disease activity as measured by the Harvey-Bradshaw Index (HBI)
C-reactive protein and faecal calprotectin
Quality of life
Cost-effectiveness of this therapy in CD
These objectives will be assessed at 6, 12 and 24 months unless otherwise specified. We hope that STATIC will provide the definitive answer needed to inform gastroenterologists world-wide regarding the role of 5-ASA in CD.
Proposed timing
STATIC was initiated in April 2019 and a minimum of 24 months will be required to complete recruitment. We aim to be able to present the results within 50 months.