S-ECCO Session at the Mexican College of Colorectal Surgery Congress
Paulo Kotze, S-ECCO Member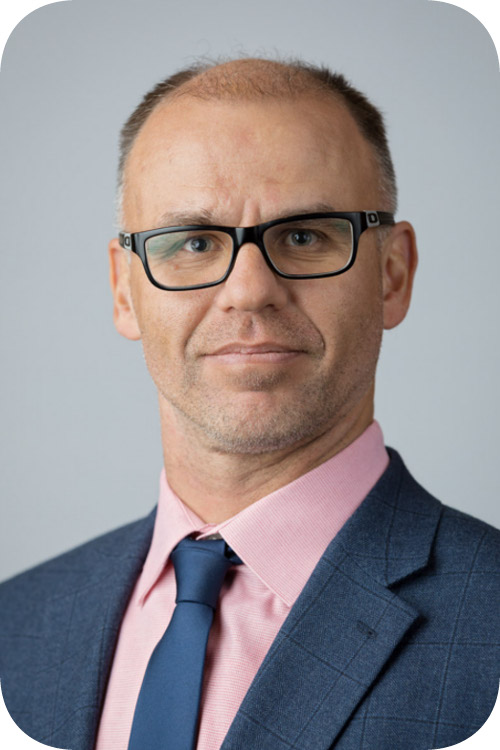 Paulo Kotze © ECCO
Cancun, Mexico, August 2017
This S-ECCO session took place in the beautiful city of Cancun, on August 14, 2017, during the Mexican Congress of Colorectal Surgery. A significant part of the first day of the congress, within the main hall, was devoted to interesting medical and surgical IBD topics as part of the main core programme.
S-ECCO was represented by its two founders, Willem Bemelman (NL) and André D'Hoore (BE), as well as by Janindra Warusavitarne (UK) and Paulo Kotze (BR). The faculty was completed by the experienced IBD Mexican physicians Jose Luiz Rocha Ramirez and Miguel Blas, by Peter Irving (UK) and by three international guests (Remo Panaccione, Canada; Fabio Teixeira, Brazil; and Amy Lightner, United States).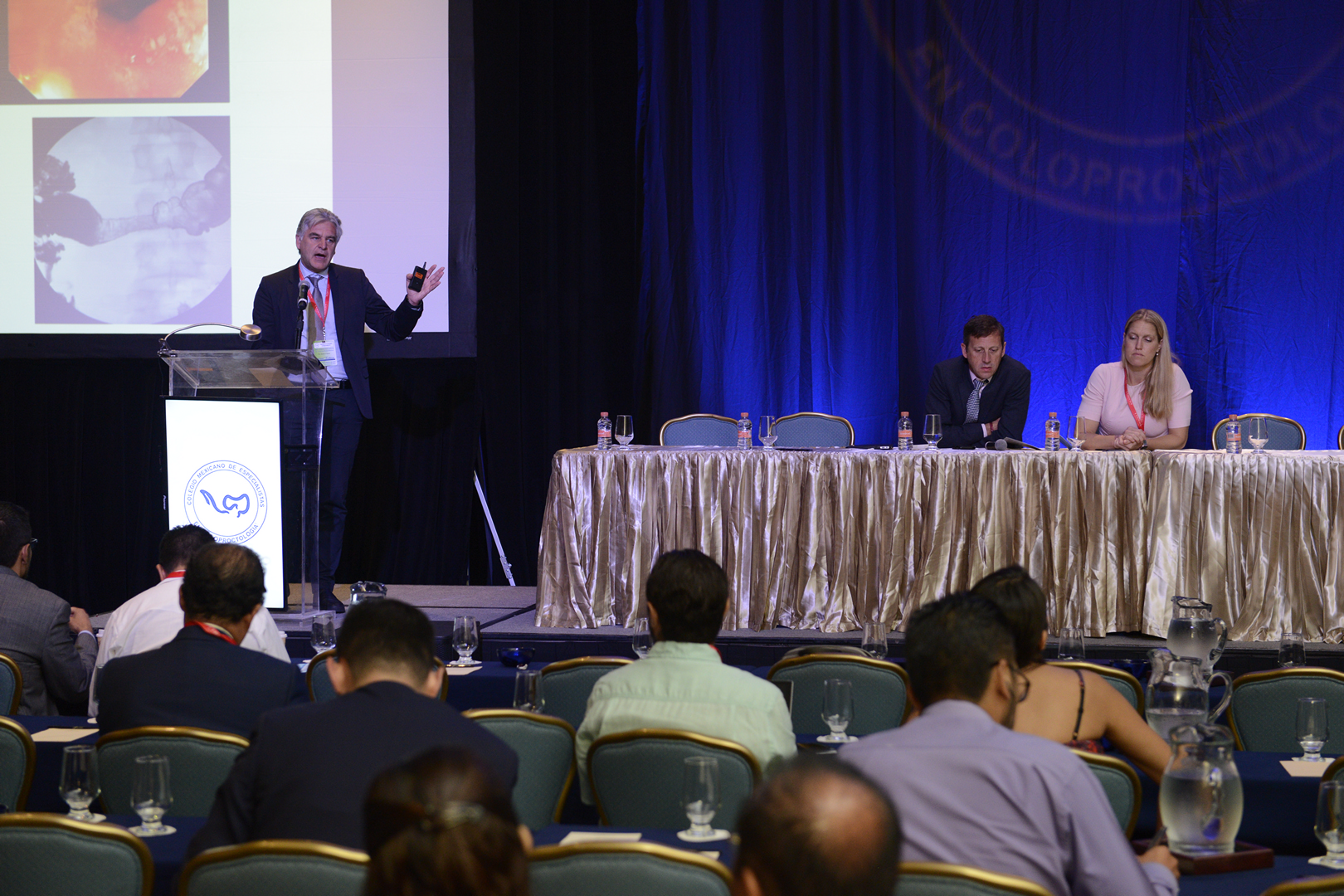 Mexican College of Colorectal Surgery Congress © Paulo Kotze

An introductory keynote lecture by Willem Bemelman described the state of the art in surgical therapy for Crohn's Disease. Several other topics were discussed in hot debates, including what to do with enterocutaneous fistulas in CD and the timing of surgery in refractory UC patients. André D'Hoore presented the evolution of pouch surgery in UC. A video session with surgical tips represented the surgical technical part of the meeting. Remo Panaccione presented a quiz on endoscopic images in IBD, challenging the audience in an interactive way. A clinical cases session with in-depth discussion of the practical management of CD and UC was a further highlight.
S-ECCO is deeply grateful for the Mexican hospitality, the sincere friendship and the scientific partnership offered by the Mexican College of Colorectal Surgery. This session, well attended by approximately 300 physicians, emphasised the multidisciplinary approach to IBD management and the need for a close relation between surgeons and gastroenterologists. We hope to have more meetings in Mexico soon, as the IBD management in this country is evolving significantly, in parallel with a possible increase in the incidence of IBD locally.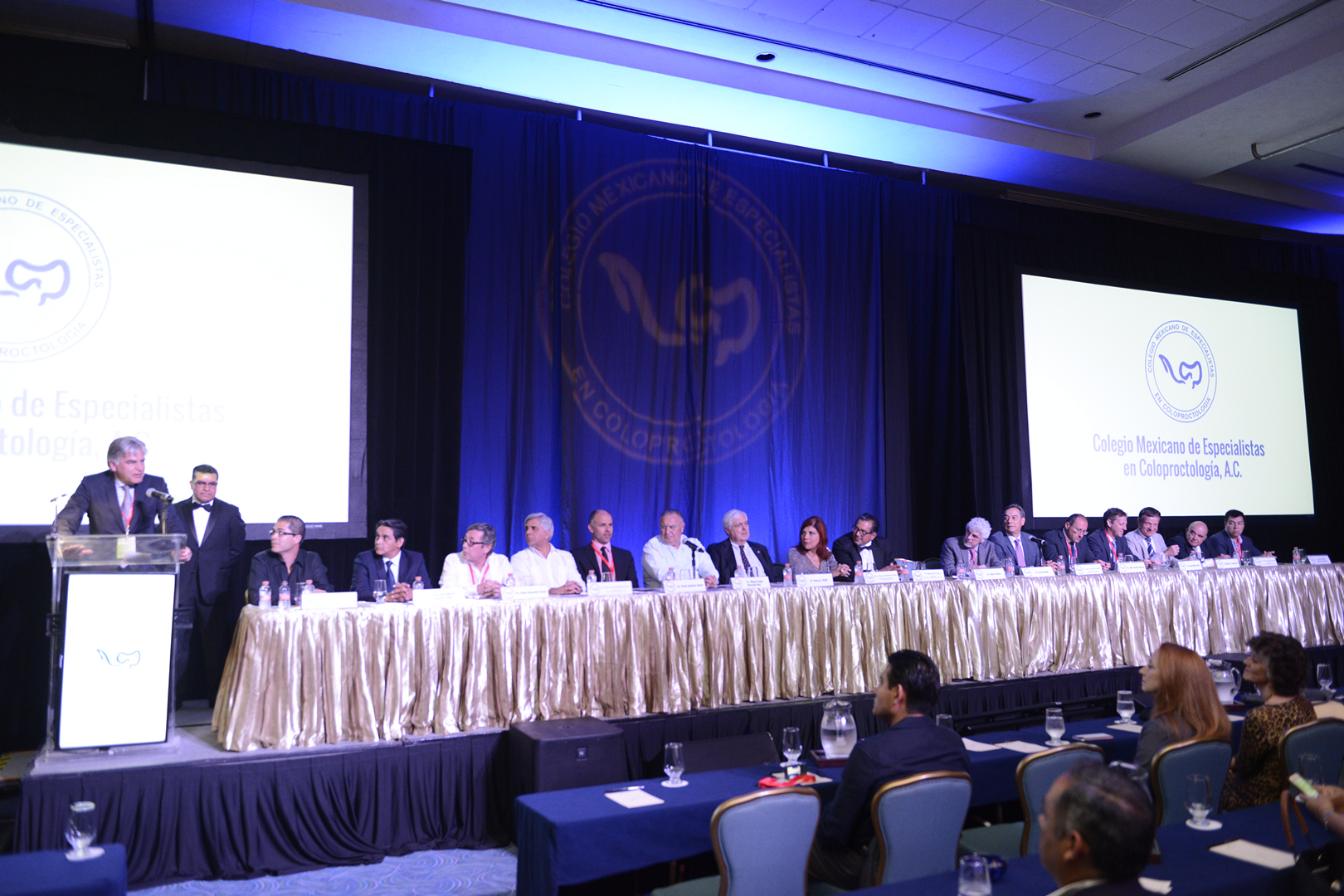 Mexican College of Colorectal Surgery Congress © Paulo Kotze