The ClinCom Workshop at ECCO'18
Marc Ferrante, ClinCom Chair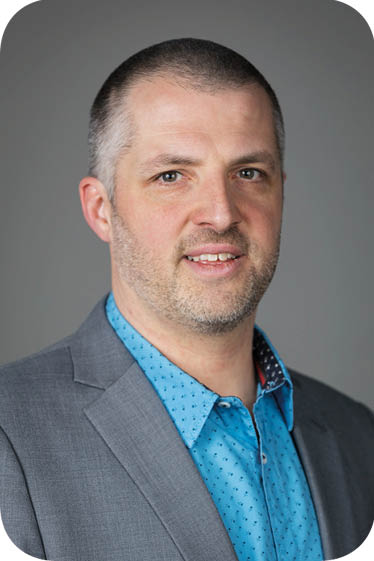 Marc Ferrante © ECCO
Following the success of the previous workshops, the Clinical Research Committee (ClinCom) of ECCO will run a sixth workshop in 2018.
During past years, endpoints in clinical trials for patients with Inflammatory Bowel Disease (IBD) have evolved substantially. Initially we mainly aimed for clinical remission, but it has become obvious that this is certainly insufficient to alter the natural history of the disease.
Nowadays, we strive not only for steroid-free clinical remission but also for harder endpoints, including mucosal healing, transmural healing and histological healing. These endpoints have all been associated with a better long-term outcome, including fewer IBD-related complications, reduced hospitalization and less surgery. However, it remains unclear whether we will have to continue optimising or adjusting therapy until we achieve these goals. Furthermore, generally accepted definitions for these endpoints are still not available.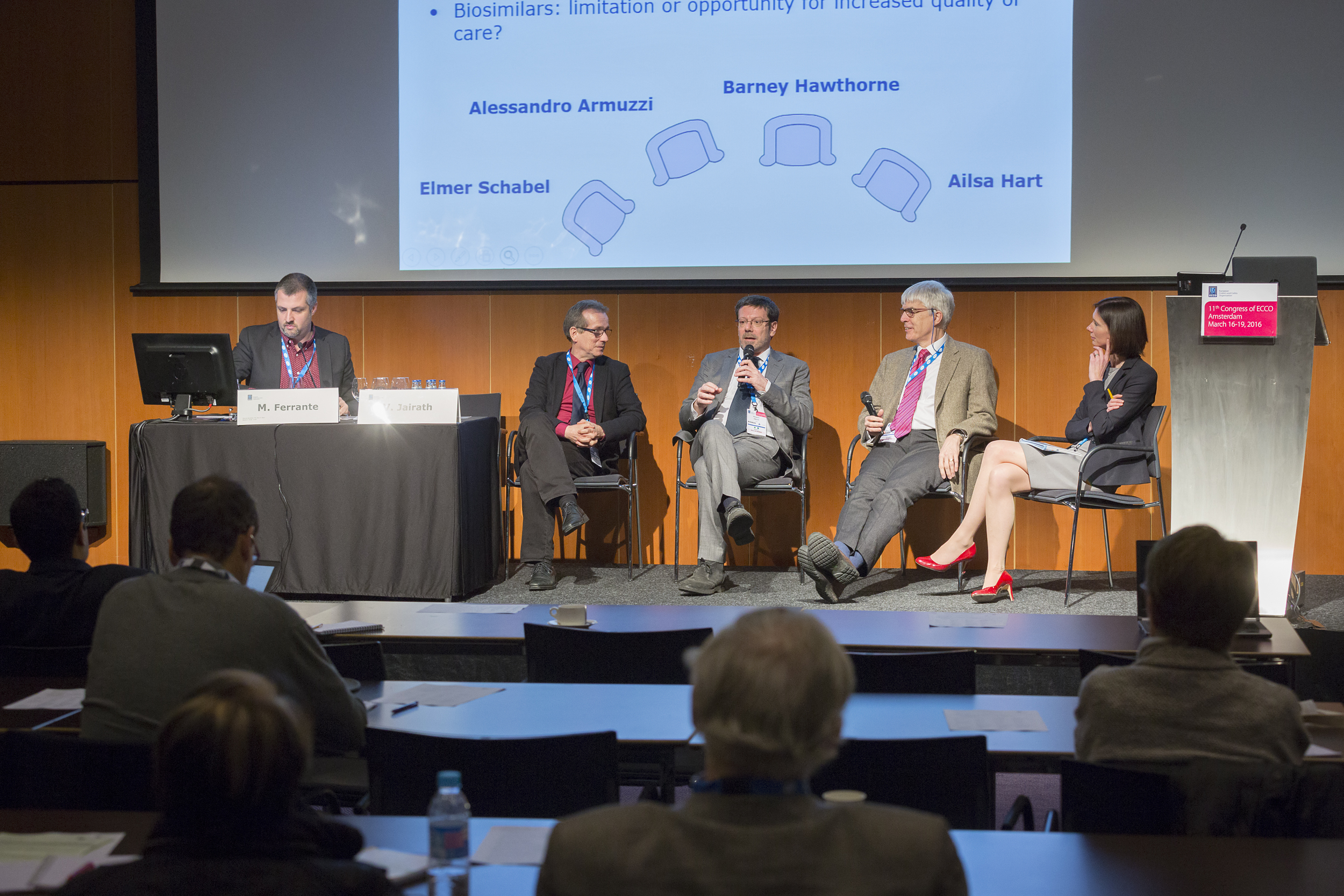 5th ClinCom Workshop at ECCO'16 Amsterdam © ECCO
During the first part of this 6th ClinCom Workshop some key opinion leaders will give their insights into evolving endpoints such as patient-reported outcomes, endoscopic healing, transmural healing and histological healing. They will emphasise their role in clinical trials and highlight the limitations of using these endpoints in daily clinical practice.
The second part of the Workshop will focus mainly on comparative effectiveness research. With vedolizumab and ustekinumab our therapeutic armamentarium has clearly enlarged, and it will only increase further in the coming years with drugs such as tofacitinib and adipose tissue-derived Cx601 stem cells. Most of these drugs have been shown to be less efficacious in patients who have previously failed anti-tumour necrosis factor therapies, but direct comparisons between molecules with different modes of action are currently lacking. In this session we will focus on the value of retrospective comparative effectiveness research and summarise the ongoing head-to-head trials and need for other direct comparisons.
We look forward to meeting you at the 6th ClinCom Workshop!
For more information or to register, visit www.ecco-ibd.eu/ecco18.