Letter from the ECCO President
Silvio Danese, ECCO President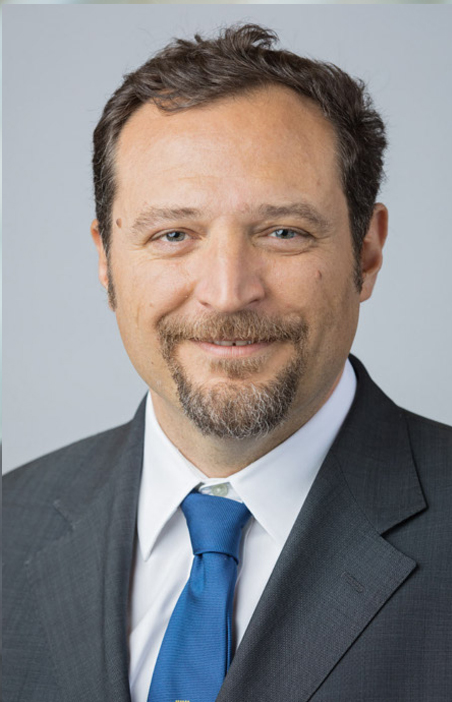 Silvio Danese


© ECCO



Dear ECCO Friends,
Research and education are priorities in the ECCO Community. Autumn is a great time for exciting new ECCO events and is the perfect time to start planning your attendance at the ECCO'20 Congress in Vienna.
Considering the success of the ECCO-ESGAR Basic Imaging Workshop at ECCO'19, I am happy to announce that the 2nd ECCO-ESGAR Basic Imaging Workshop will be held during ECCO'20. The focus of this workshop will be the latest imaging technologies in IBD.
Education can also be achieved through intense collaborative projects. The 18th ECCO IBD Intensive Advanced Course will take place during ECCO'20 and will provide a multidisciplinary broad base of knowledge in IBD. Moreover, the 5th IBD National Study Group Meeting will also be held during ECCO'20, enabling investigators to have their studies challenged and promoted at the same time.
Y-ECCO is of key importance within the ECCO Family. Young scientists and physicians are an incredible source of advancement in research and innovation within the IBD field. Please join the upcoming Y-ECCO Basic Science Workshop at ECCO'20 and carefully read the Y-ECCO Literature Reviews in this issue of ECCO News.
This edition also includes reports from the ECCO Fellowship Study Synopsis on the role of PTPN2 and TiO2 in the pathogenesis of Inflammatory Bowel Disease, and on the role of fibroblasts in the pathogenesis of Crohn's Disease-associated fistulas and in mesenchymal stem cell therapy.
Nutrition and paediatric IBD are of growing significance in our IBD practice. In this issue of ECCO News, you can read reports on nutritional management in patients after pouch surgery by Lihi Godny, and on growth retardation in paediatric IBD by Amit Assa.
2019 has been a great year for ECCO and I would like to highlight two workshops. The 61st ECCO Educational Workshop in Tel Aviv during June discussed key topics addressed in ECCO Consensus Documents that are relevant to everyday clinical management and was a memorable educational experience!
The 63rd ECCO Educational Workshop which took place in Santiago de Chile in July was similarly a great success.
The ECCO Family wouldn't be complete without specialist nurses. The ECCO IBD Nurse Education Programme was introduced in 2018, with Italy being chosen as the first country to run the programme. The follow-up evaluation, looking at the long-term impact of the programme on nurses' role in IBD care provision, is currently in progress, and the results will be presented in Vienna, at the N-ECCO Network Meeting.
Last but not least, it's my pleasure to offer a few words on some events and news regarding IBD surgery. 2019 will close with the 13th European Colorectal Congress of St. Gallen in December. During the congress, a session endorsed by ECCO will be dedicated to IBD.
I would also like to draw your attention to a short report on the topic of complications while waiting for IBD surgery, authored by Karin A. Wasmann, on behalf of the IBD study group of Amsterdam, and published in the Journal of Crohn's and Colitis.
Read this issue to keep up to date on the ECCO'20 Vienna Congress and check the ECCO Website to plan your meeting activities in advance.